Mersing Durian Tour

As we entered the Singapore final custom clearance ...
I saw the custom officer gave off a broad smile as Simon said something to him while he checks out the car boot ..
I asked Simon ... why did the custom officer smile so broadly ?
He replied ... " I told him we came back from a Durian Tour ! "



Instead of fish in ice box ... it's full of durians !



Went on a durian eating feast in Mersing on Sam's invitation to visit his gf's hometown.
It was almost a very good trip had it not rain on the last day.
I was not able to take much pics in the "durian hill" as it was pouring cats and dogs.


Must be the woofie and kitty praying rain for us coz they weren't able to tag along. lol !

We brave the rain however, drenched from head to toes.
But it was all worth while.
We had so much fun in the rain together ...

Life is simple and easy here ...
Away from the hectic lifestyle living in a city ...
How I wish we can live there ... once in awhile only ah. lol !



Not much pics as I scare my precious cam got wet like me.
However ... I have captured every scenes in my memory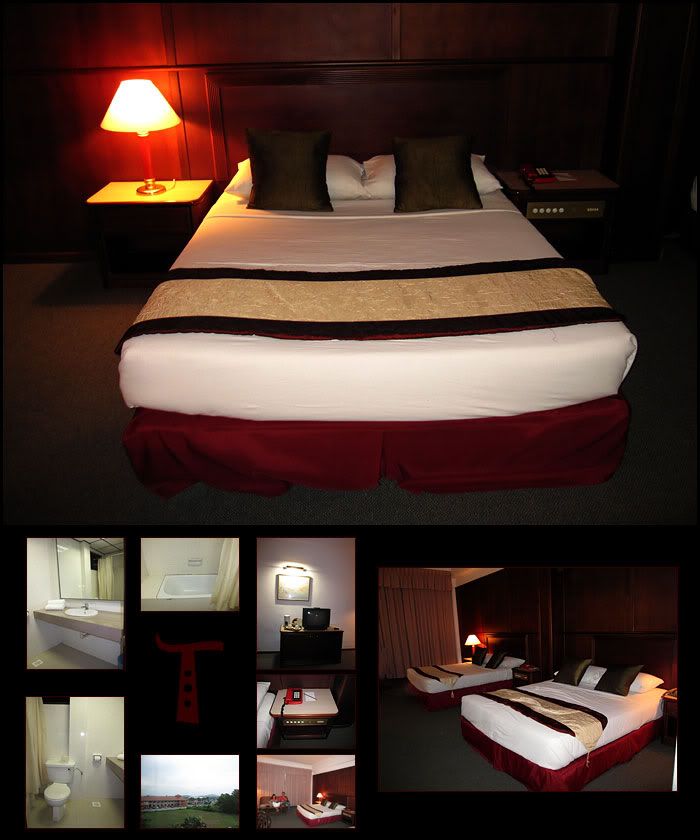 This is the only hotel in Mersing whereby we can have 2 queen size bed in one room.
There is no room service and the hotel's restaurant closes at 10pm.
The buffet breakfast was horrible.
The coffee tasted more like back water and food served was bland.
We took 5 mins to complete the breakfast and checked out by 8am.

Don't affect us as all we need was a nice bed for a good night's sleep.