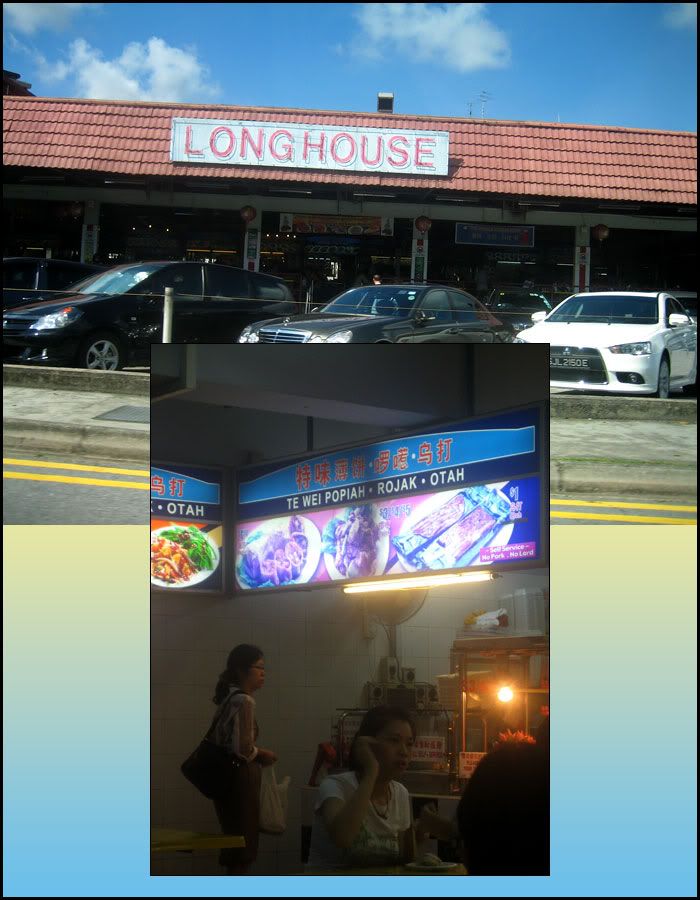 Long House Poh Piah
Long House
183 Upp Thomson Road


Years ago, as far as 20 years ... the existing location used to be A & W fast food restaurant.
Then it was changed into a food centre with many foodstalls and later closed down for many years.
Now ... it has developed into a popular eating place along Upp Thomson Road.
Many hidden gems to be discover ... you'll be spoiled for choice.



There is a small amount of parking lots reserved for customers who dines out at Long House.
Free Parking that is, but during peak lunch/dinner hours, it is usually full.

This Poh Piah hidden at the far left hand corner of the eatery,
a couple works their hands to dish up yummy poh piah and rojak.

We tend to order poh piah to accompany our meal.
A light snack to share along side our main dish.
I guess this is a rather common practice among Singaporeans.

The poh piah here looks normal, nothing special about it.
But after you have try it ... you'll definitely order this dish when you eat there.
Nothing fancy about the ingredients, the usual stuff you get in a poh piah.
But the turnip fillings ....savory sweet !
Though it is not the best poh piah in town ... they have definitely made it into the BETTER list.



dBilicious Index : 3/5