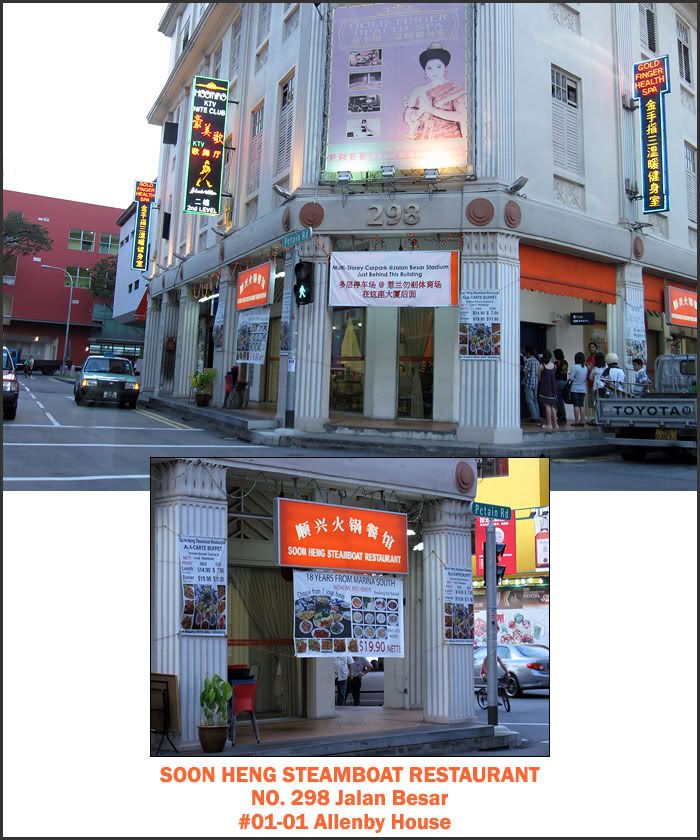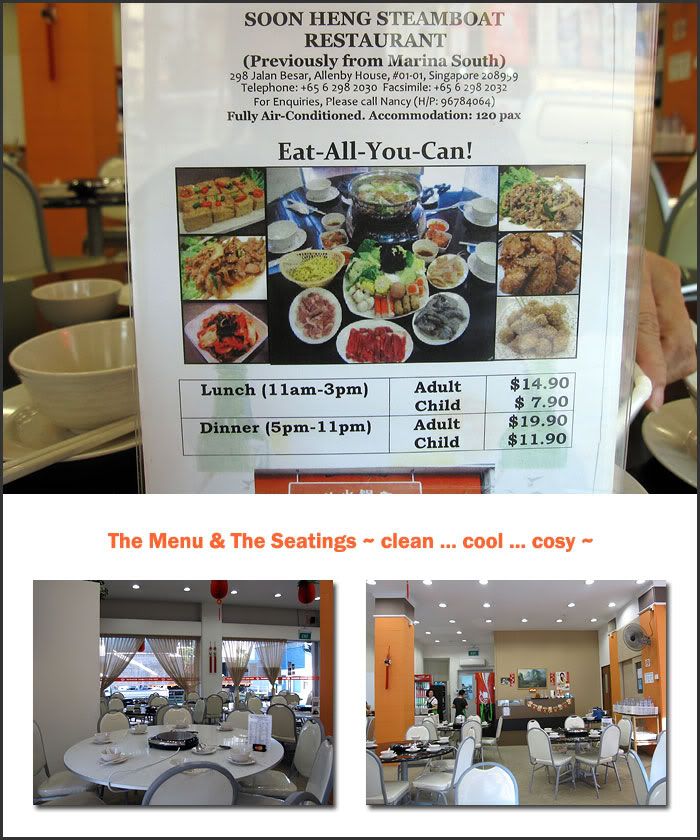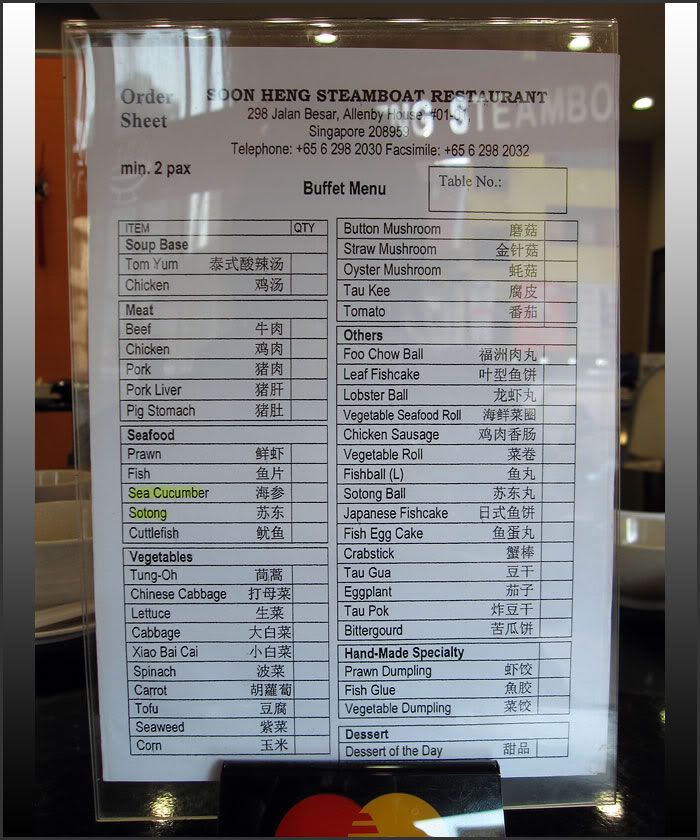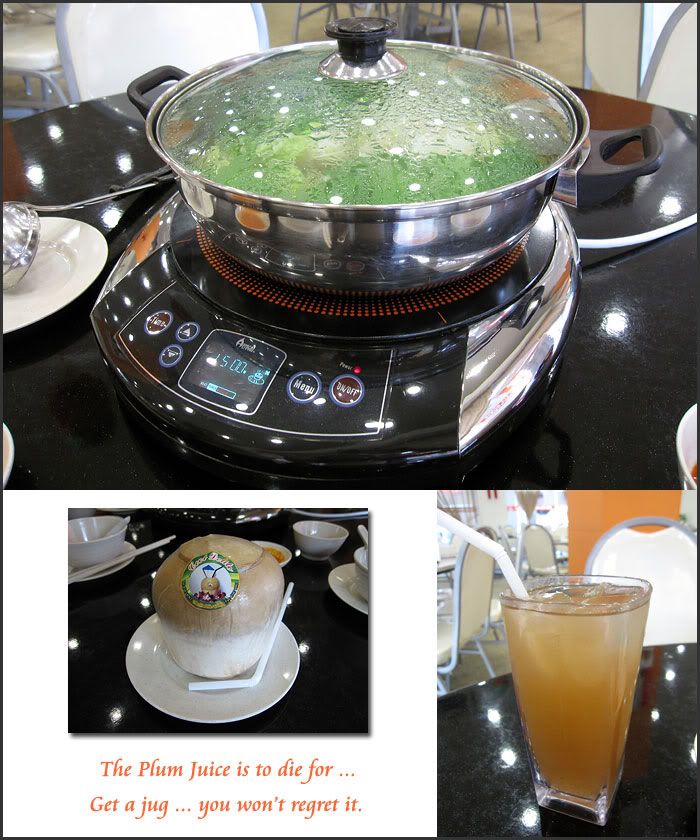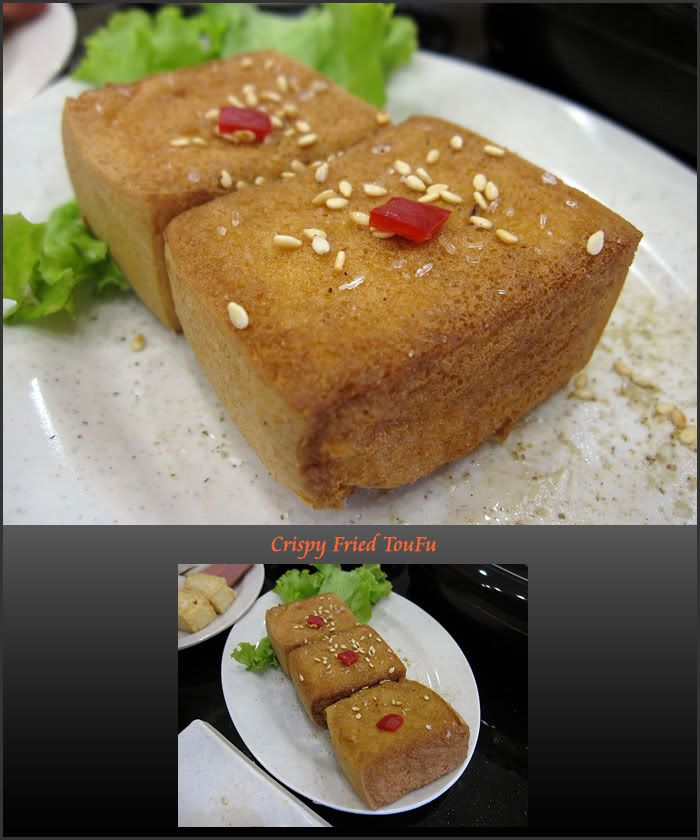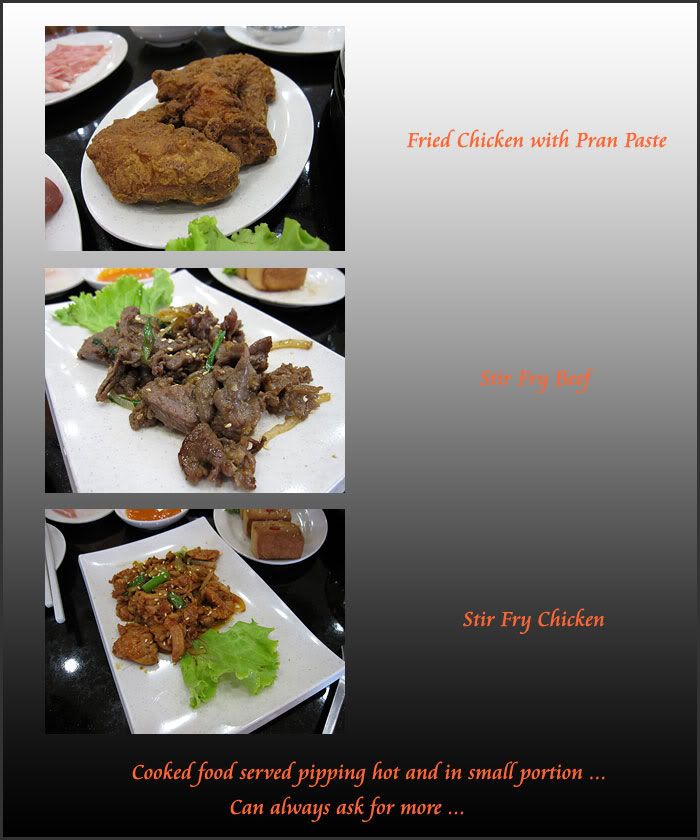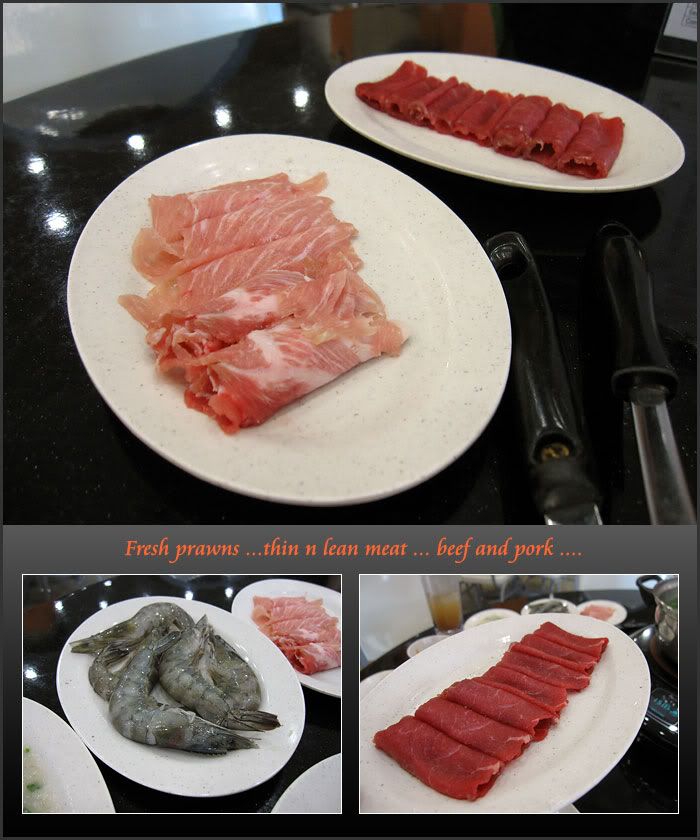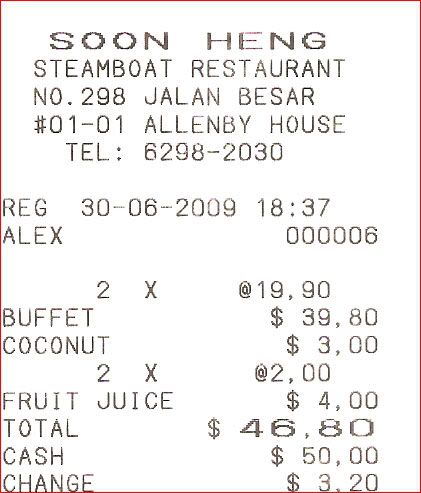 SOON HENG STEAM BOAT RESTAURANT
No. 298 Jalan Besar
#01-01 Allenby House

Tel : 6298 2030


Before I could post up the review for this restaurant ... we have already went back for a 2nd visit.
Steamboat is after all my all time favourite ... best if eaten with family or a group of friends.



I do notice this eye catching orange restaurant along the main road off Jalan Bersah.
Never wanted to find out what it is ... till today.
Somehow ... the banner with the word "STEAMBOAT" attracted me this time as we drove pass the area.

Yes ... we found ourself there for dinner.
Just the two of us ... new discovery steamboat buffet dinner.
Free parking after 5pm infront of the restaurant.

The restaurant is spacious, bright orangy colours and very clean.
Tables were all neatly set up ...
Took a glimpse of the menu and we were surprised to know that it was formerly from Marina South.

First time there ... we were kinda lost.
The staff was friendly ... came forward to introduce us their menu n soup base.
They have 6 different soup base to choose from and we went with the safest choice, chicken soup.

Minutes later ... the whole table covered with food ...
There were the usual items like fish balls, leafy greens, meat items, prawns etc etc ...
All served in small portion so to reduce wastage.
Pre cooked food are included in the buffet .... piping hot deep fried chicken wings


The deep fried tofu is nice, soft and bland on the inside but crispy and savoury on the outside.
The stir fried chicken and beef was normal, nothing fantastic.

The best part of the dinner is ... the dessert.
Their Muah Chee is fantastically delicious !


Soft and chewy ... rolled them with the peanut mixtures



Another die die must have is their plum juice drink !
Go for the big jug instead ...
You will never regret it .