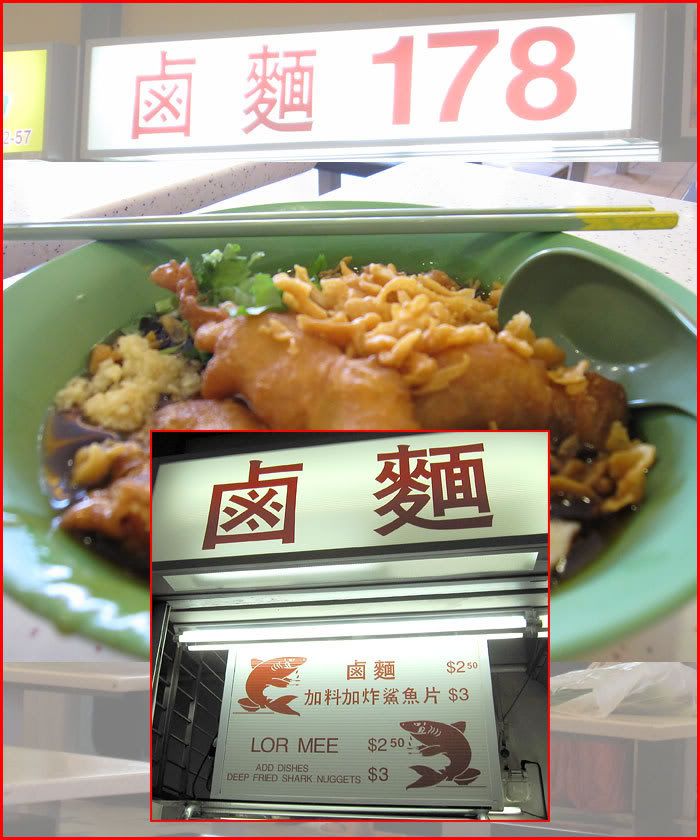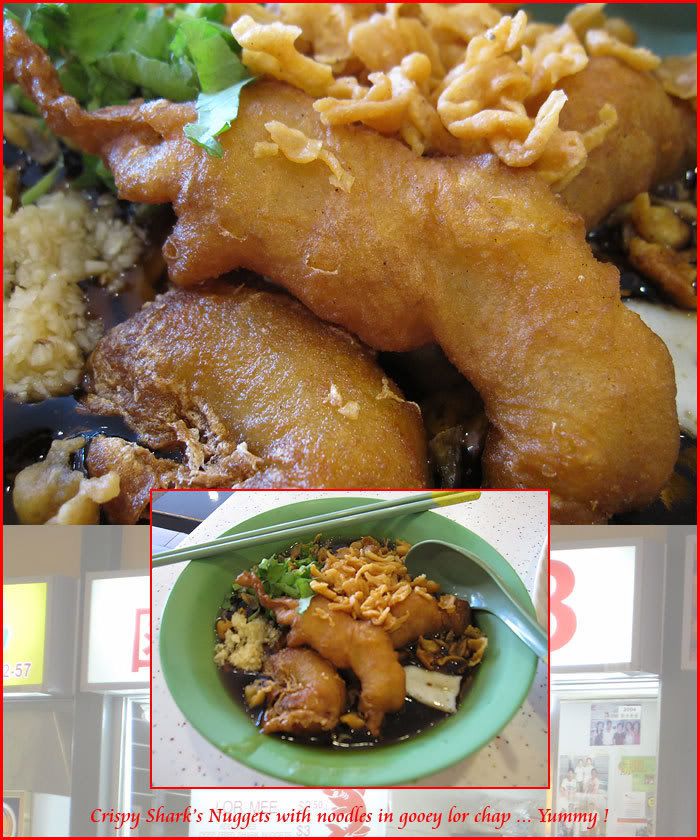 178 LOR MEE
30 Seng Poh Road
Unit #02-58
Tiong Bahru Market & Food Center
Singapore 168897

Operating Hours : 6am - 9.30pm (Closed on Wed)


Was in Mount Faber which was a short drive to Tiong Bahru Food Centre ... we decided to have lor mee for dinner.

Headed for the 178 Lor Mee, which is well-known for its shark meat nuggets.
Without a long queue, I got my order of Lor Mee in a flash.
Top it up with chopped garlic, chilli and black vinegar ... there I have a bowl of black gooey noodles.

For $3, I get a bowl of delicious lor mee with slices of fish cake, braised meat and 3 pieces of shark nuggets fried to a golden brown.
The shark nuggets were crispy ... has a very light fishy taste but goes really well with the noodles.
Noodles cooked to the right texture with a nice bite to it.
The gravy (lor chap) is savory and flavorful, not overly thick or starchy.

178 Lor Mee is definitely one of the best lor mee in Singapore.
I do like the traditional lor mee with braised meat and eggs, ngor hiang and minced fish meat too.
But with shark meat nuggets as its distinguishing factor, it is self-explanatory why this lor mee at Tiong Bahru is so well sought after.

dBilicious Index : 4/5