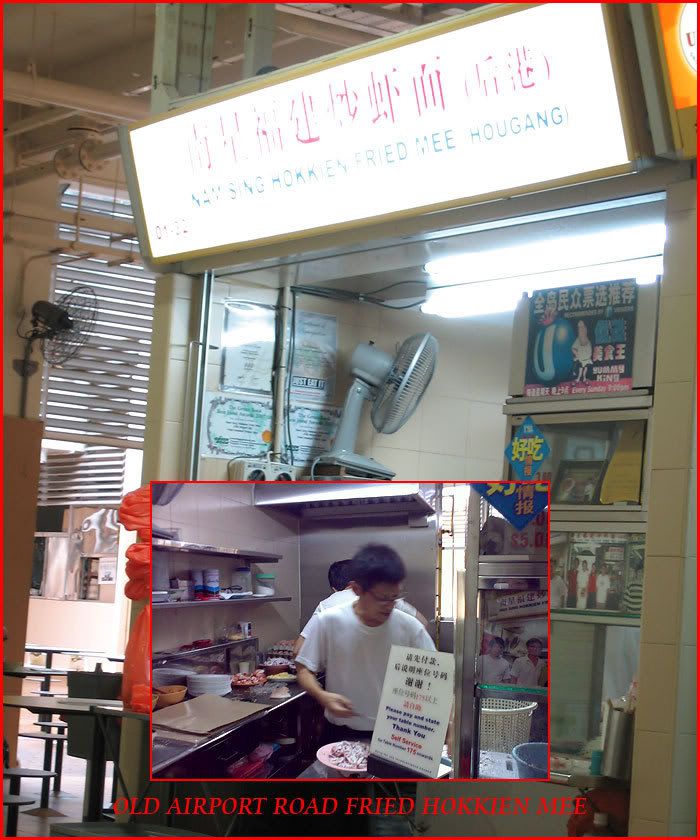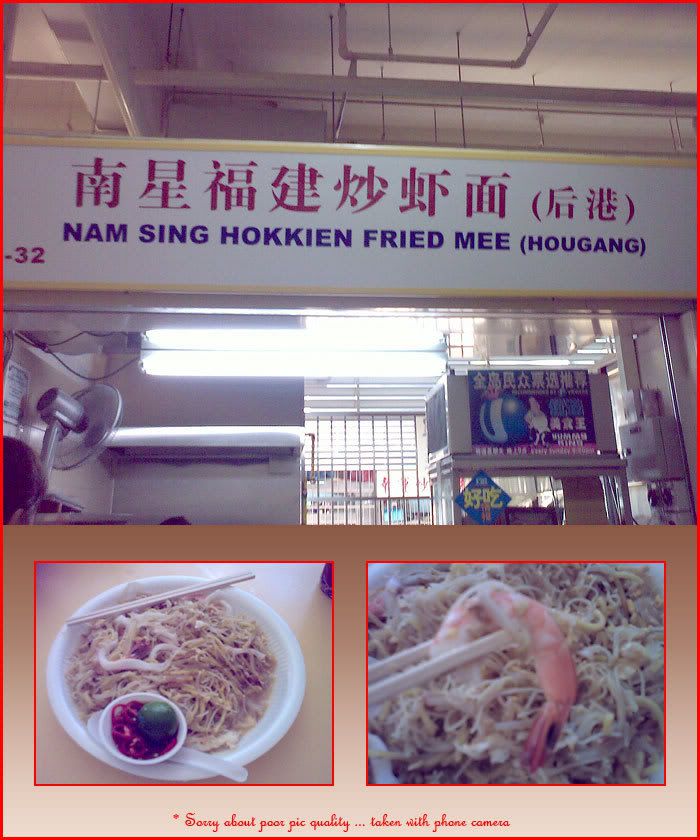 NAM SING HOKKIEN FRIED MEE
Old Airport Road Food Centre
51 Old Airport Road #01-32
Singapore 390051


This good eating Hokkien mee outlet strongly recommended to me from Domvonn.

He doesn't mind the long distance travelling all the way there specially for this delicious Hokkien mee.

This makes me want to give it a try.
So here it is ... Nam Sing Hokkien mee.
We finally got to tucked into a plate of pipping hot Hokkien mee from Nam Sing after visitng the stall for the 3rd time.
After which we realised it's due to their irregular operating hours.
They seems to be always closed in the late afternoons and evenings.

Next thing which puzzles us was they do not served sambal chilli with the noodles.
No sambal chilli how to eat ?

For $3, you get a plate of Nam Sing Hokkien Mee served on a paper plate topped with freshly cut red chilli.
The aroma of the hokkien mee makes you start to drools ...
Noodles is springy in consistency, fragrant and flavorful yet not overly soggy or oily.
Complemented with fresh prawns and sliced squid, the noodles are so fantastic, you can eat it on its own.
That explains why there is no need for sambal chilli at all !

Nam Sing is one of the best fried Hokkien mee in Singapore.
You have to try it to believe .. it is so good to eat !

dBilicious Index : 4.5/5