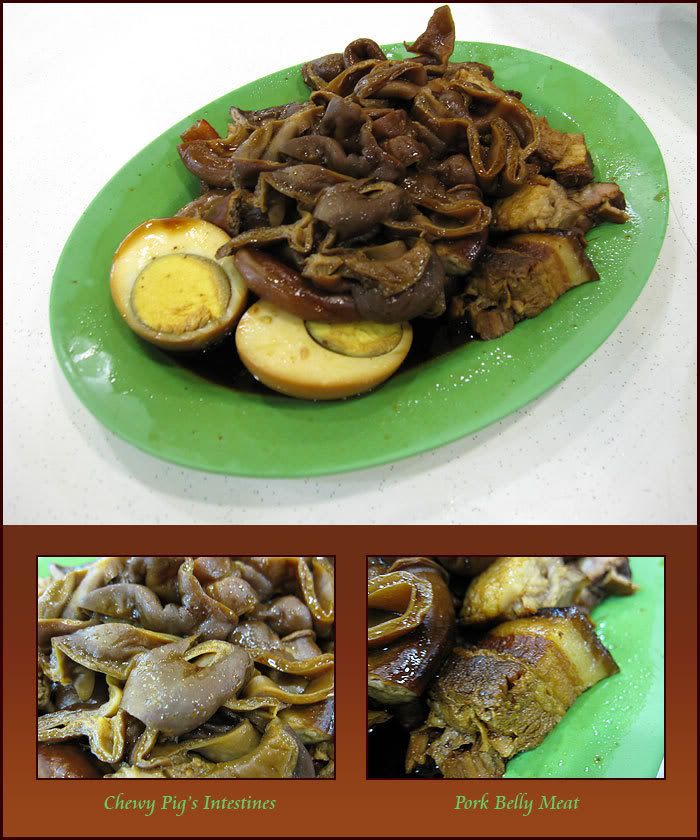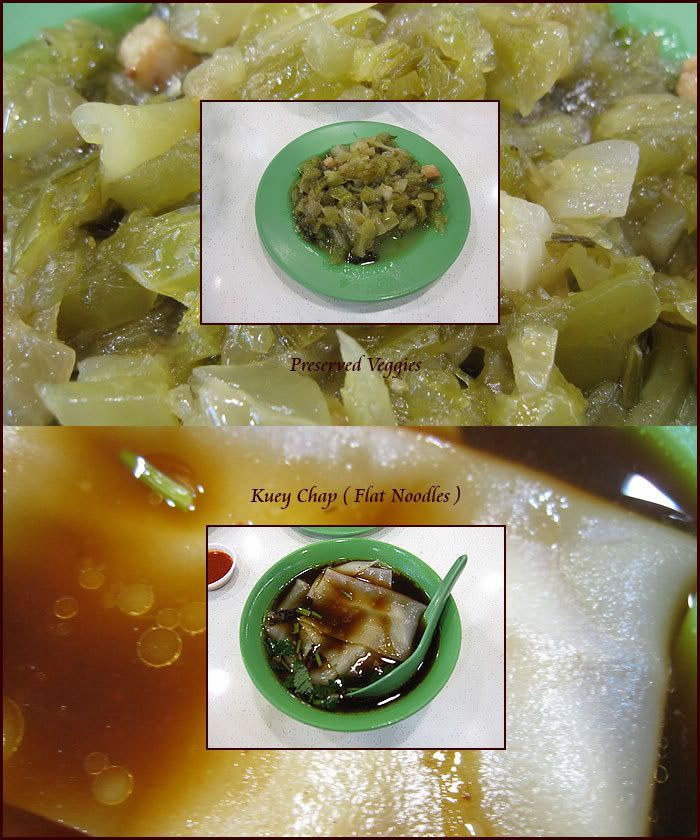 老三Kuey Chap
Block 232 #01-1196 Ang Mo Kio Avenue 1 Street 22
Singapore 560232

Yes ! It does sound awful doesn't it ?
But I am Chinese and I belong to a race, we eat anything that moves so long as it's back faces the sky.

Pig's innards are the main dish here.
If you don't like it ... there is barely anything left for you to eat besides the preserved veggies and tau pok.
The usual fare of braised pork, the different types of innards and hardboiled eggs .
I like the pig's skin here, gives a nice bite, not too hard nor overly soft.
The pork intestines both large and small is my all time favourite,
especially the "tau teng tao" (大肠头), never goes without it when I eat Kuey Chap.
It goes very well with the kuey chap as this is lightly salted and the noodles are rather bland.
It is served usually with a chilli sauce dip that has lime in it for a sour tang.

One thing I like about this particular stall is that they have pig stomach that is braised in the same dark sauce.
That is not something that is common in many other kuey chap stall.
The strips of pork belly was unfortunately not as tender as I had hoped for.
Still, I'd say that this place is good for their innards if that's your thing as well.

It might take you awhile before you can be seated and wait for it to be served.
Only the old man preparing the dish will take your order.
Sometimes you wonder if he has heard you ... felt ignored if the crowd gets heavy.
Still ... the variety of pig's innards here keep me coming back when I have a cravings for Kuey Chap.