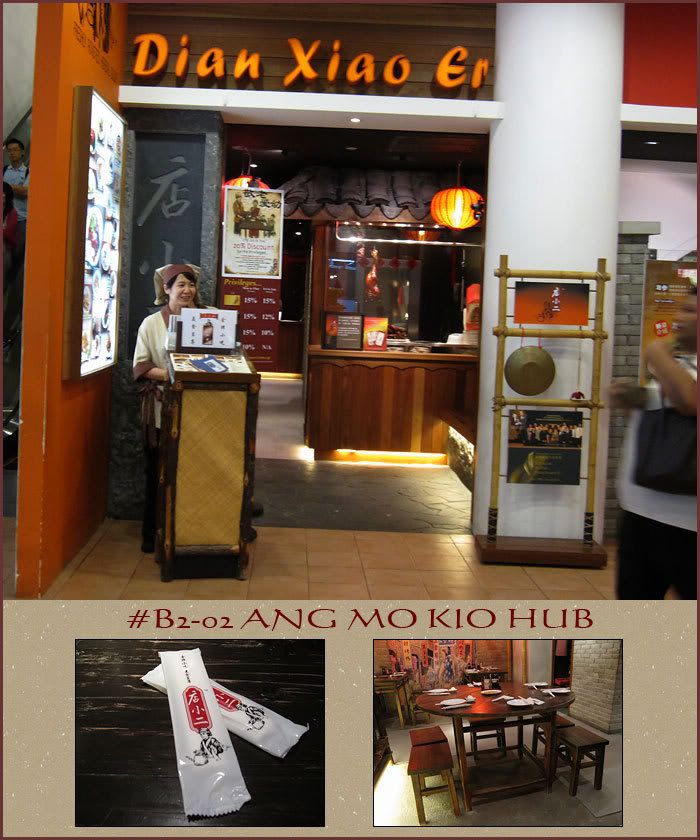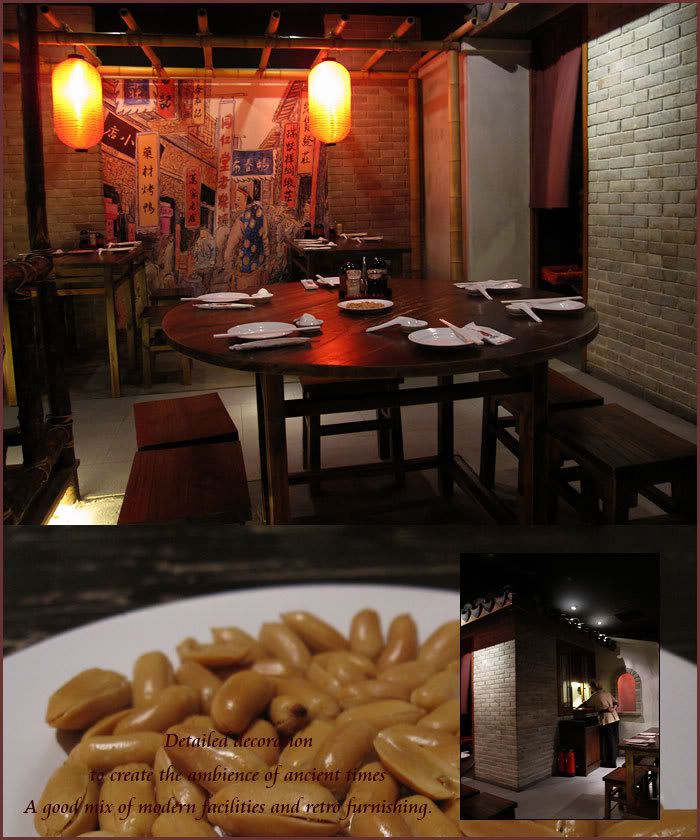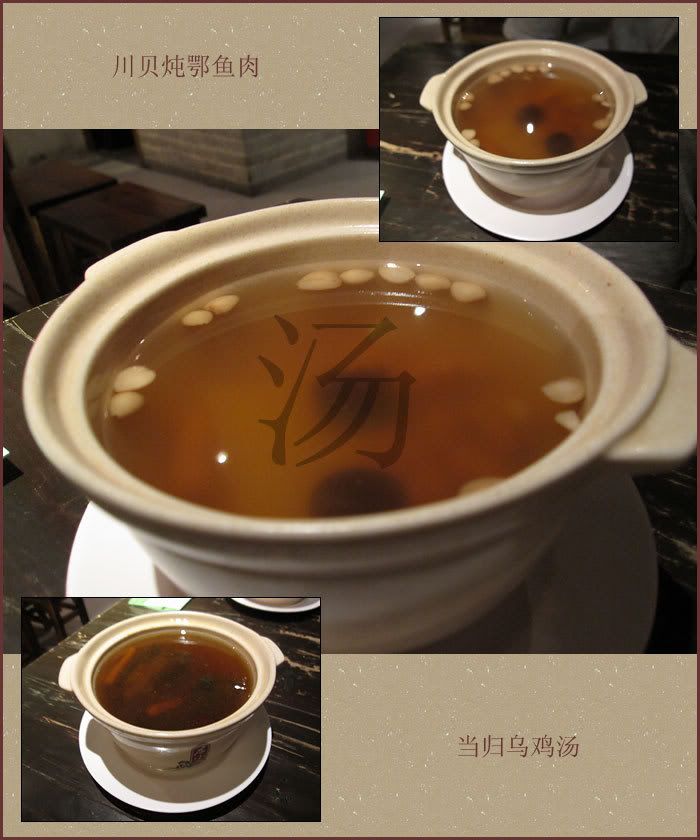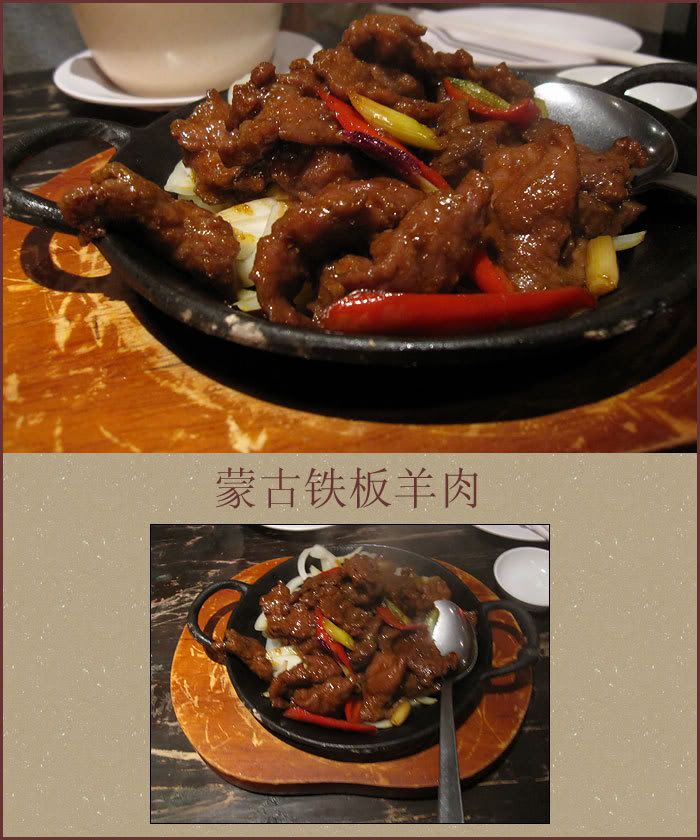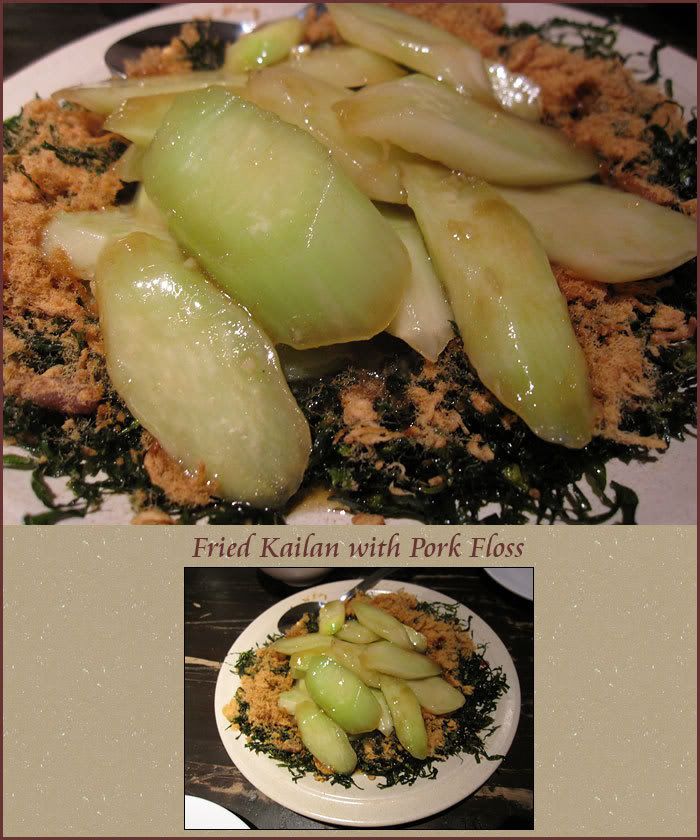 DIAN XIAO ER
53 Ang Mo Kio Avenue 3
#B2-02 Ang Mo Kio Hub
Singapore 569933

Tel : 6484 2268

Operating Hours :

Mon - Fri : 11:30am - 3:00pm | 5:30pm - 9:30pm (last order 9:30pm)
Weekend and Public Holiday : 11:30am - 4:00pm | 5:30pm - 9:30pm (last order 9:30pm)


http://www.dianxiaoer.net/



Famous for its delicious herbal roasted duck.
We stumbled upon this tiny little restaurant in AMK Hub looking like an olden Chinese traditional inn.
Inn was made up of bamboo settings filled with "olden" Chinese tables and chairs.

We had to try the recommended "Ten Wonder Herbs Roasted Duck".
Never expect roasted duck can taste so good with herbs.
The roast duck appears to have been already all roasted and ready to serve.
The texture and flavour of the duck was very good. The duck was well marinated and the meat was very tender and not overly fatty.
The skin was thin and crispy. Served with the herbal gravy, the duck tastes simply great !
Herbal roasted duck, a unique flavour given to a duck.

We also ordered other dishes like the herbal black chicken soup and double boiled crocodile meat with herbs.
With the captain's recommendation, we tried the Mongolian mutton on hotplate, unique with slight spiciness.
Meat was tender and very delicious.
Their fried kailan with pork floss is another creative dish.
Leaves were fried to a crispy textures with added pork floss to give a different taste.
Another creative dish from the restaurant.

Food served very quickly ... I was at a loss which to begin with.
Staff were very friendly and attentive to our needs.
The waitress offered me an extra stool to place my big bag so I can enjoy my food in comfort.
Desserts were promptly served upon our request.
Very nice experience.
A good place for family lunch/dinner or bring your girlfriend for a treat.

The herbal duck is something worth going back for.