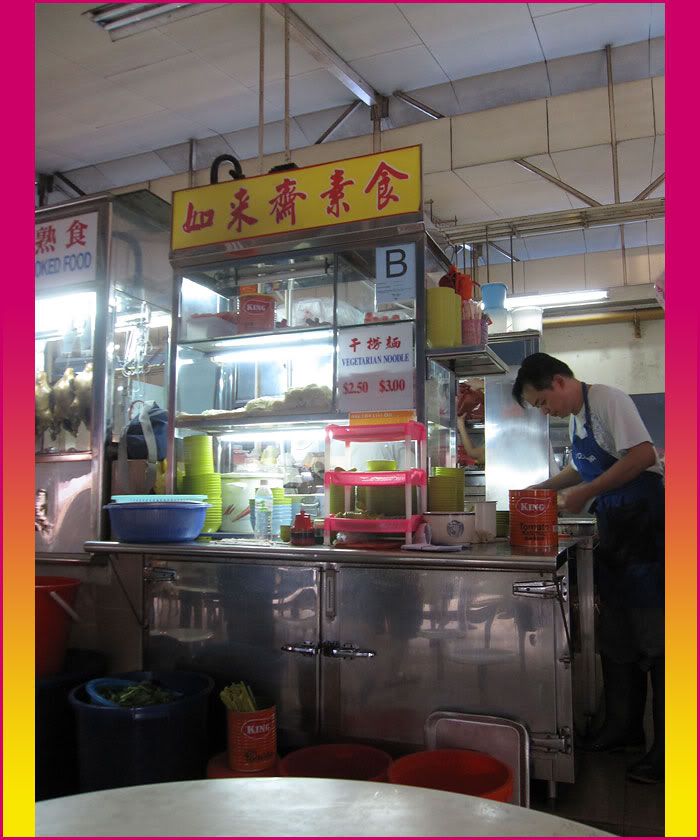 如来斋素食
Blk 226D Ang Mo Kio Avenue 1 #01-194 Singapore 564226
Market & Food Centre


This stall maybe located in a wet market food center ... you'll be amazed how delicious it can be without the lard factor.

A plate of mee kiah or mee pok is topped with mock pork, sliced mushrooms, fried bean curd skin and chye sim.
I like that the noodles are not soggy. Eat them to the end and they do not leave a large pool of sauce.
The kick from the chilli sauce is real, not mock.


What the dish lacks in lard, it makes up for with some hard-hitting chilli sauce.

A joint venture by a pair of cousin who have taken over running the stall from their retired uncle ...
their hard work have paid off over the years.
They have accumulated a loyal pool of customers ... myself being one of them.

A good change of diet when you tire of the lardy version.