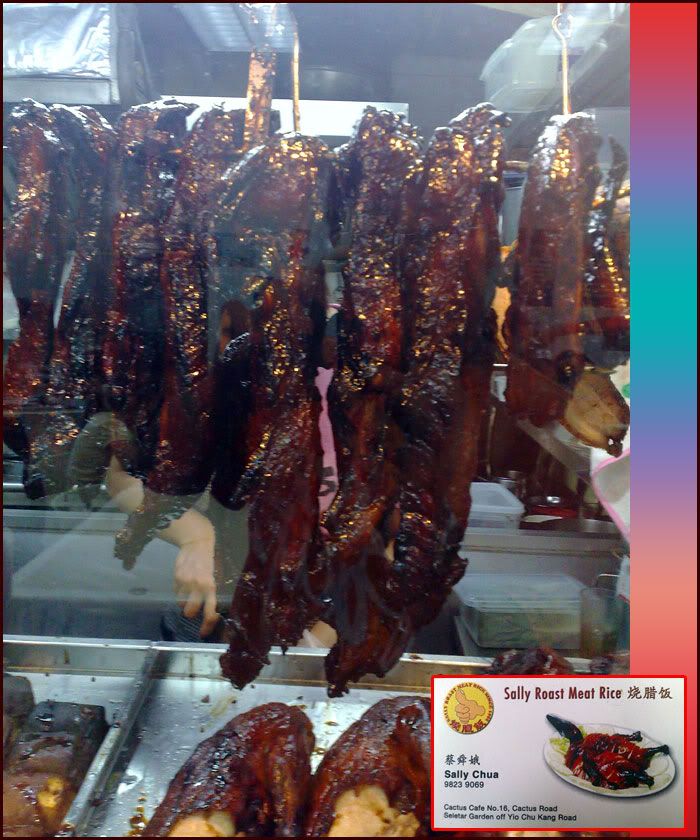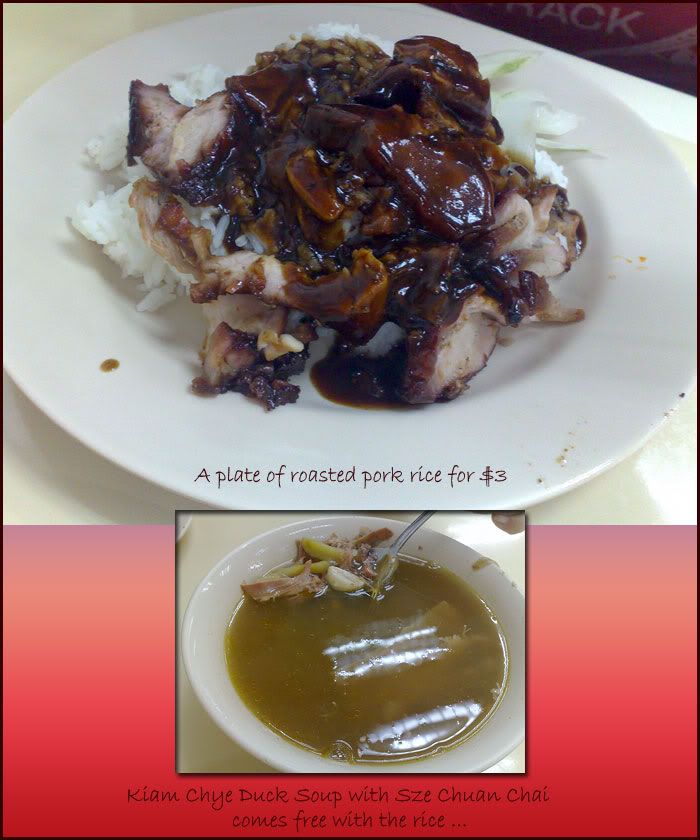 Sally Roast Meat Rice
No. 16 Cactus Cafe
Cactus Road
Seletar Garden off Yio Chu Kang Road


This little stall is well hidden in a café off Yio Chu Kang Road.

I did not eat at this stall and the above pic are forwarded to me via mms from eminorchua.
He had lunch there today with woofie and thought will share this 好吃好吃roasted meat rice with us.

From the glass display self can see many kinds of roast meat neatly displayed.
The char siew definitely looks delicious to me.
Juicy with the chow ta bits at the corner ... my favourite !


There are the braised tau kuah right at the bottom too ...

According to them ... it's super delicious.
Something which they willing to travel "long distance" just to have that for lunch.

For $3, you get a decent serving plate of rice with some juicy char siew meat.
And a bowl of kiam chai duck soup.
Sure looks appetizing to me ... will definitely go try it out.



Next time bring me go ok ?
Thanks for the pics and another nice recommendation from you two.