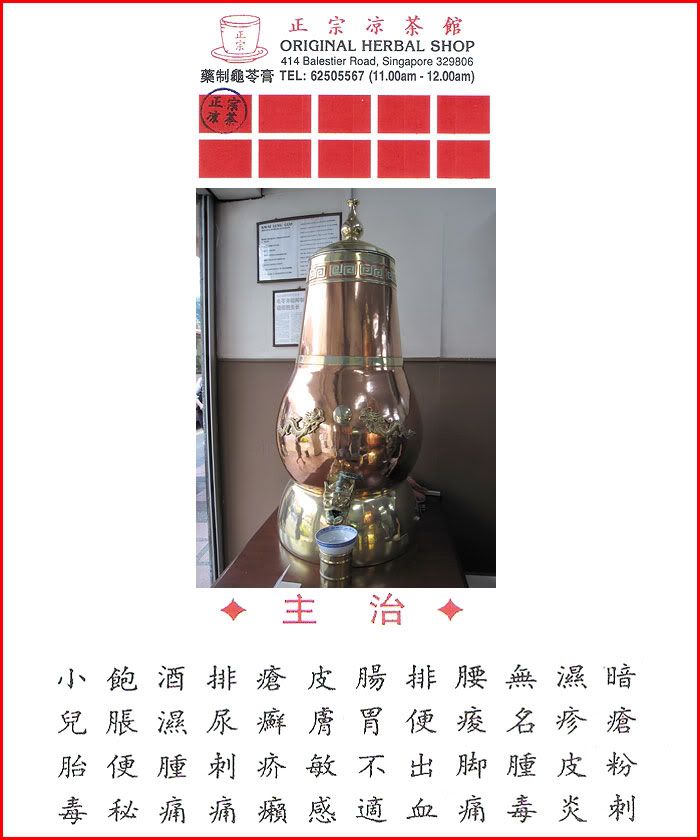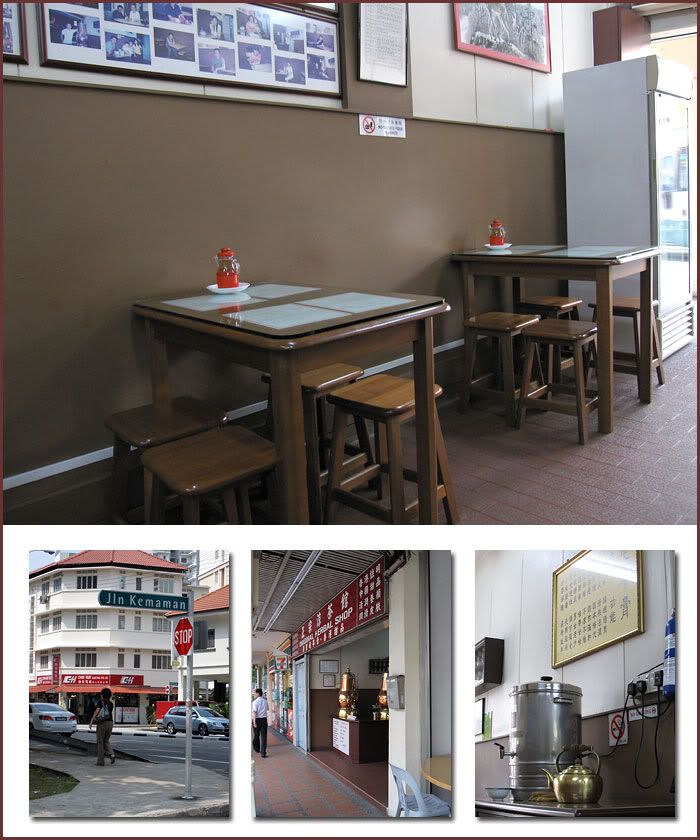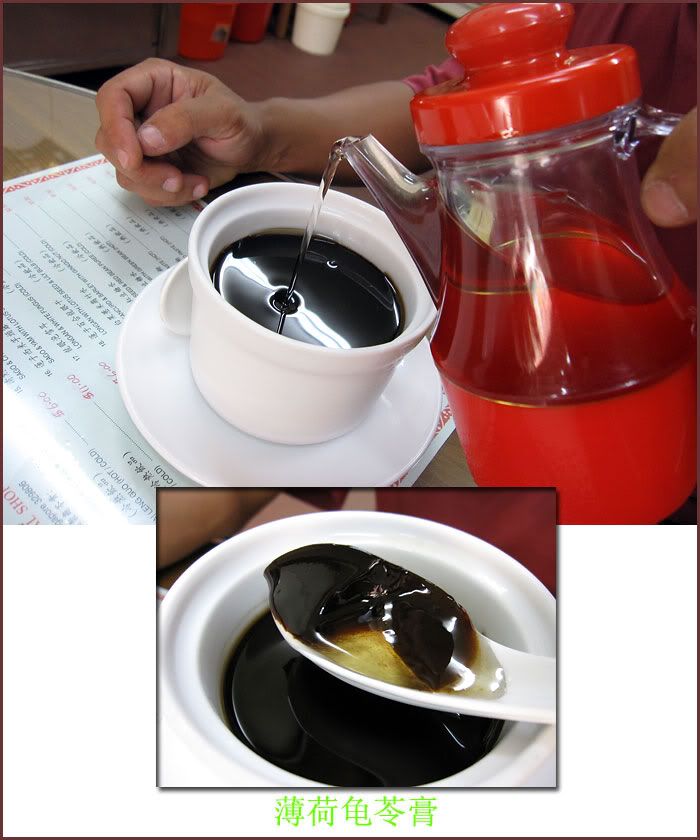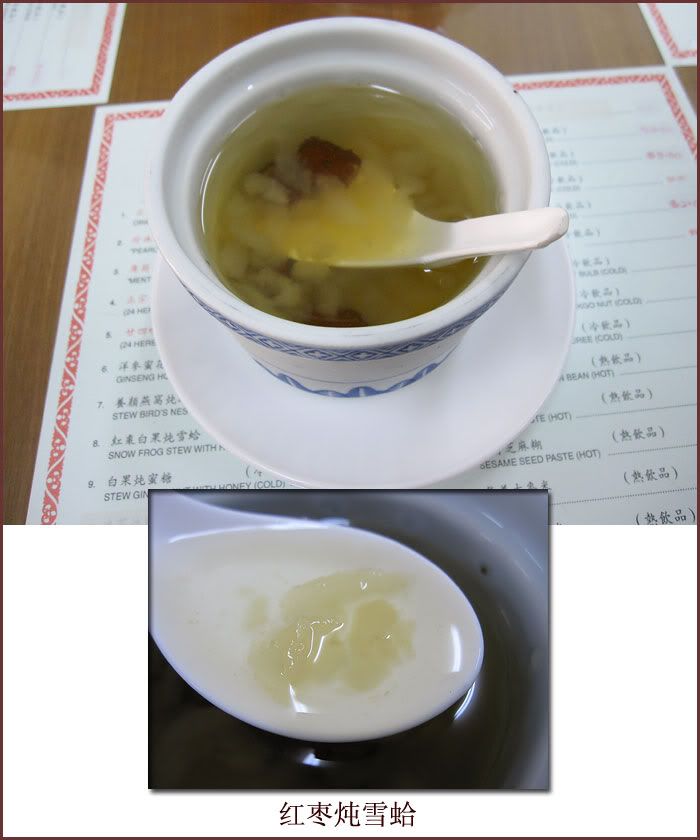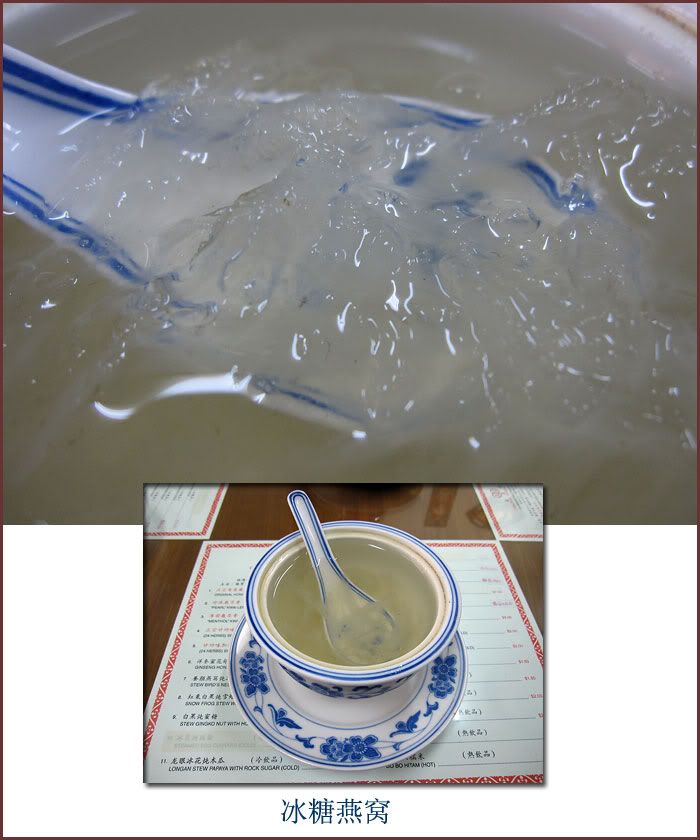 ORIGINAL HERBAL SHOP
414 Balestier Road
Singapore 329806

Tel : 6250 5567

Business Hours : 11am - 12am



STOP right here and reads on ...



A lot of people do not like these kind of "old fashioned" herbal tea house.
Surprisingly ... they do have a steady stream of customers who drop by for a cup of herbal drink.
Or tucks into a bowl of nutritious herbal jelly.

Strongly recommend the peppermint flavoured herbal jelly.


Selling at $6 for a bowl ... you just got to take the brave first step ...
and soon find yourself returning for more.
Add some honey into it and it's simply heavenly ...
The jelly is smooth, sweet and minty as it glides down your throat.

The snow frog jelly with ginko nuts is good too.

We tried their bird nest with rock sugar today.
Selling at $30 for a single serving.
Yes ... you might find it expensive but once you dip your spoon into the soup ...
you agreed it's worth it ... every spoonful is filled with bird nest.
It's not very sweet and you can really munch into the bird nest stripes.
For those who prefers the home cook bird nest than the bottled ones ...
The original herbal shop has what you are looking for.

Besides selling herbal desserts ... they have customized herbal drinks to treat different ailments.
It's basically herbal tea with some super duper bitter Chinese herbal powder added to it.
Just tell the lady if you have a toothaches, feeling feverish or have constipation etc ...

Theres something for you ... and it's always bitter.


so the Chinese saying goes ... 苦口良药!

Take a deep breadth and glup it down !