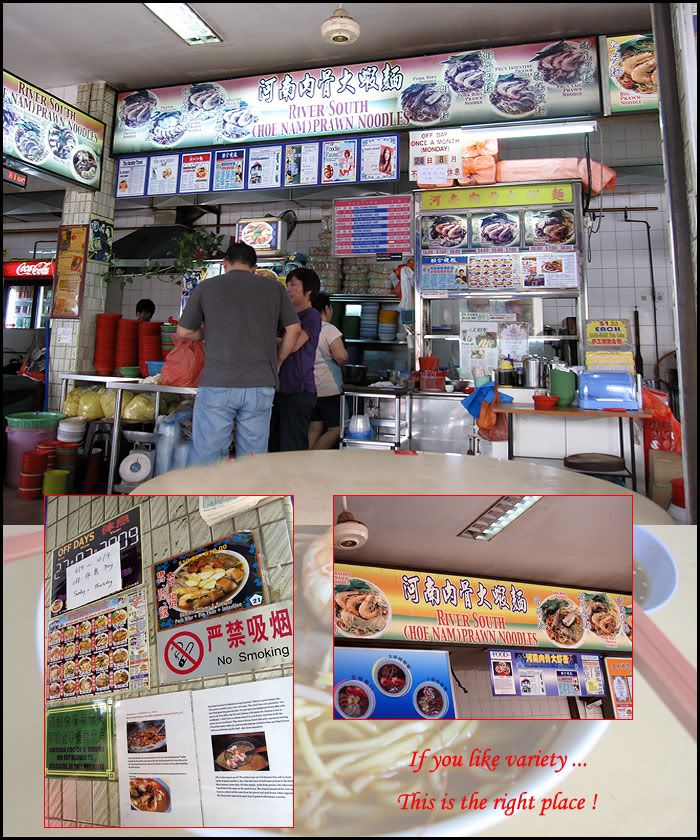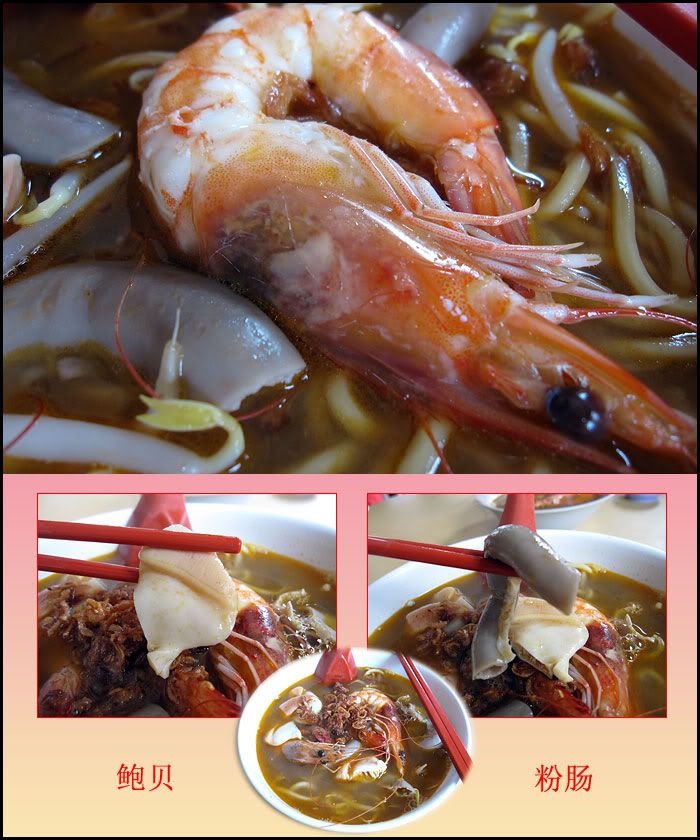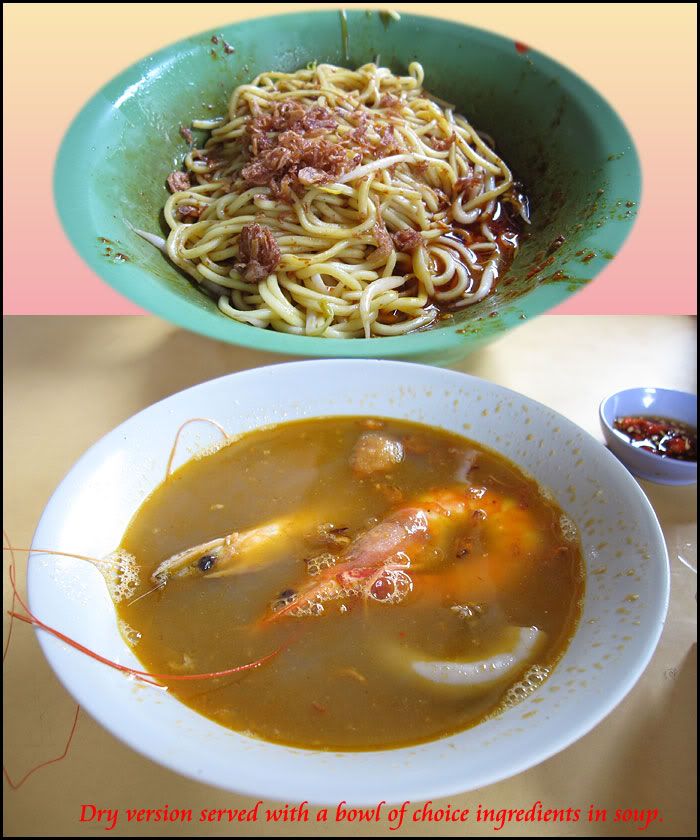 RIVER SOUTH ( HOE NAM ) PRAWN NOODLES
No. 31 Tai Thong Crescent
( Near 24hrs Jackson Center )
Singapore 347859

Tel : 62819293

Business Hours : 6.30am - 4.30pm ( Closed once a month on Monday )

Being a prawn mee enthusiast, nothing makes my day more than a bowl of delicious prawn noodles with huge prawns.
Of all the prawn mee I have tried so far, my top vote goes to the one at East Coast.
None of the other prawn noodles has ever come close until I tried River South (Hoe Nam) Prawn Noodles.

It was the usual weekly mahjong session and my friends ta-paued the Hoe Nam noodle for us.
The first spoonful of the soup gave me a surprise ... it was good.
After finishing the delicious bowl of pig's intestine noodle without any prawns ...
I just got to go try out the prawn noodle right at the stall.

Finally found another prawn mee that can match the impressive standards of BEACH ROAD PRAWN NOODLE HOUSE.

Helmed by two sisters by day and their brothers by night ....
Hoe Nam is situated inside a coffeeshop near Macpherson Road where the old Jackson Centre used to be.
What impressive is the vast variety it has ... a simple bowl of prawn noodle ...
You can have it soup or dry and top it off with small or big prawns ...
Best of all ... they have a list of side orders like pig's tail, pork ribs, pig's intestines, abalone, abalone clams etc ...
The menu pasted all over the coffeeshop will take you a good 5mins just to browse through.

A 3-some combination of prawns, abalone clams and pig's intestine cost $7.
It comes served with a generous amount of yellow noodles.
There were two medium size prawns with pretty good amount of the other two choice ingredients.
I like to add in some chilli powder which matched really well with the soup.
The prawns are pre cooked making it a little hard as you bite into it ...
Simon tried the dry version which noodles and soup were served separately.

It's a very good bowl of prawn noodle, not the usual kind you can find in any hawker center or coffeeshop.
If only the fried shallots could be a little better ...



And the tubby is a sure thing to get me to come back here when I want "extra" ingredient with my prawn noodles.