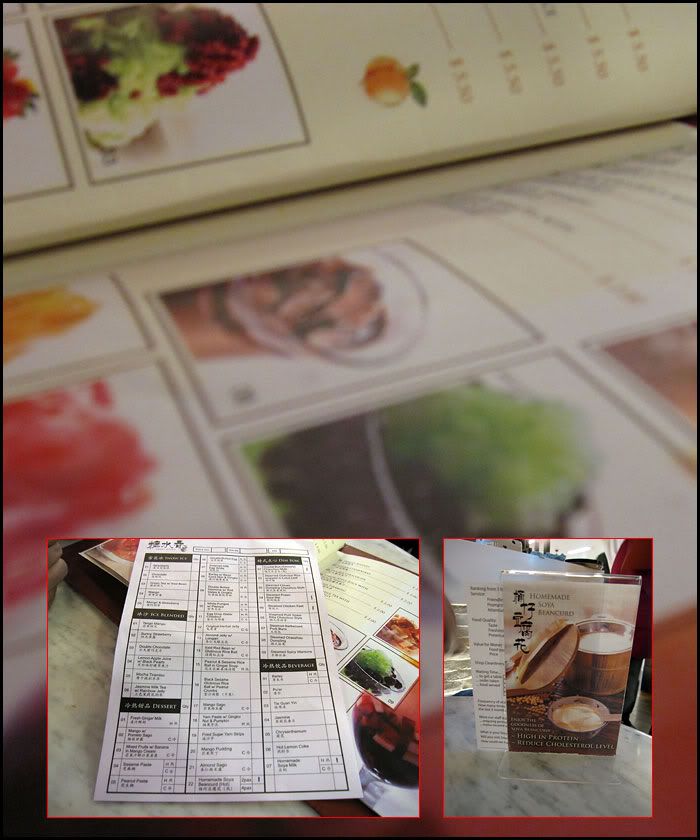 SWEET SPRING
糖水春
AMK HUB
#02-19/20/21

Tel : 6753 9856


Sweet Spring ... a new player in the dessert sector.

We discovered this new eatery when we went for a movie at AMK Hub.
Located just a level near the Cathay Cinemas ... it's pretty prominent location.

Obvious item on the menu ... it was the small bucket on most table which attracted our attention.
A second look and we realised it's bean curd in a bucket.

Being a curious person and love for food, we stepped right in for something new.
They not only sell bean curd ... shaved ice aka snow frost is also served here.
Besides hot and cold desserts, they also have dim sum.

The bean curd come in serving for 2 or 4.
We ordered a serving for two.
It come served in a small bucket with a metal bowl inside.
Bean curd was hot and silky smooth to taste.


Something which really took us by surprise.
And it cost $4.20/$4.50, cannot remember the exact amount for this item.

We try their soya bead drink too ... not too bad.
Were given a small jar of sweet syrup so we can have the drink in the right amount of sweetness.
I prefer to have it very sweet especially when we are having bean curd at the same time.
In fact we used up quite alot of the sugar syrup, it's probably quite dilute being the reason.

The dim sum was so so only ... nothing to brag about.

Will try out their snow frost when we next visit the restaurant again.