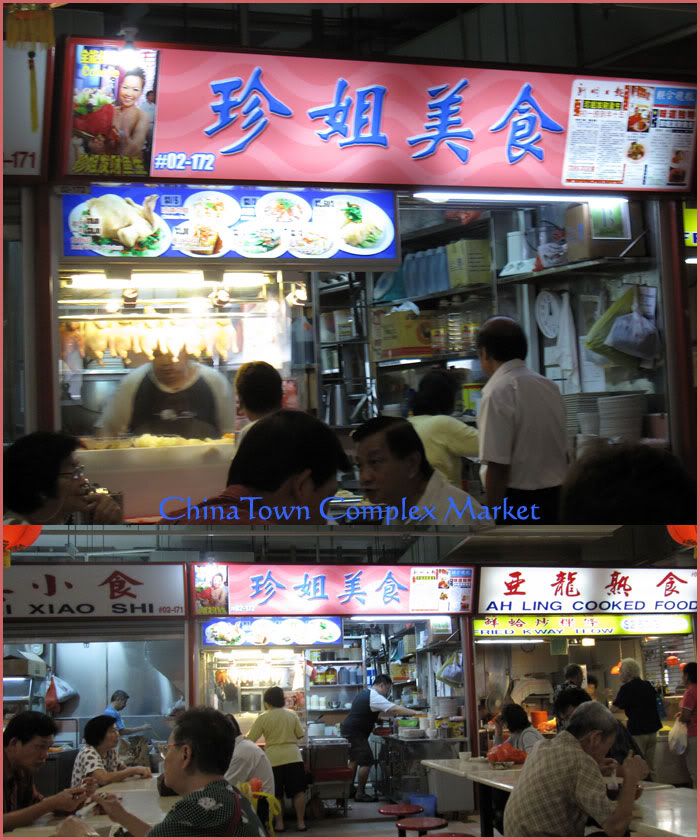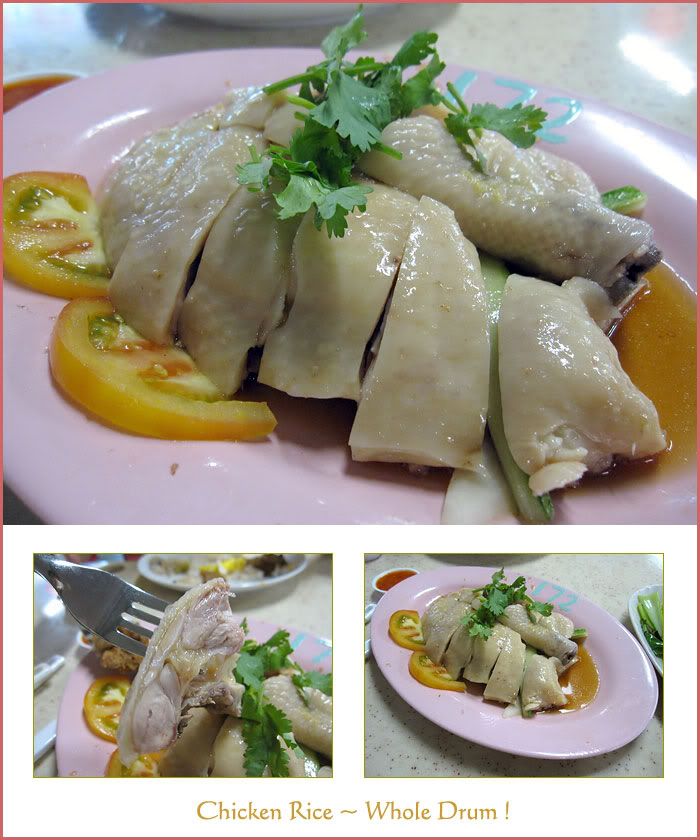 ZHEN JIE'S MEI SHI ~ 珍姐美食
Blk 335 Smith Street #02-172
Chinatown Complex Market
Singapore 050335

Chinatown Complex Market houses many delicious food stalls.
Chicken Rice alone has several good ones.
Zhen Jie's Mei Shi is one of the many Chicken Rice stall in the complex.

It's not difficult to locate this stall as it faces the main entrance near the escalator.
Spotting a striking signage with Chinese character splashing across a pink background,
it's pretty hard to miss it.

We ordered a whole Chicken drum (鸡腿和鸡尾肉) and a serving of oyster sauce veggies ...
Served with a free bowl of chicken soup for two.
All for the price of $10.

The chicken meat was tender. Rice was a little too soft to my likings.
Veggies was nicely served with generous amount of oyster sauce and fried shallots.
Soup was nice though ..light chicken flavor with a tinge of gingery aroma.

If I have to rate this stall ... it will be a 6 out of 10.
The one point for the tenderness of the chicken.
But with the kinda serving size at $10 ... it's definitely a nice lunch for two.

This stall serves yu shang ~ 鱼生 during the CNY festive seasons.
In-fact ... that's what they are "famous" for ...
Should anyone giving the yu shang a try ...do give us a review on it.

Chinatown is a place I will try to avoid if I can especially during this time of the year.