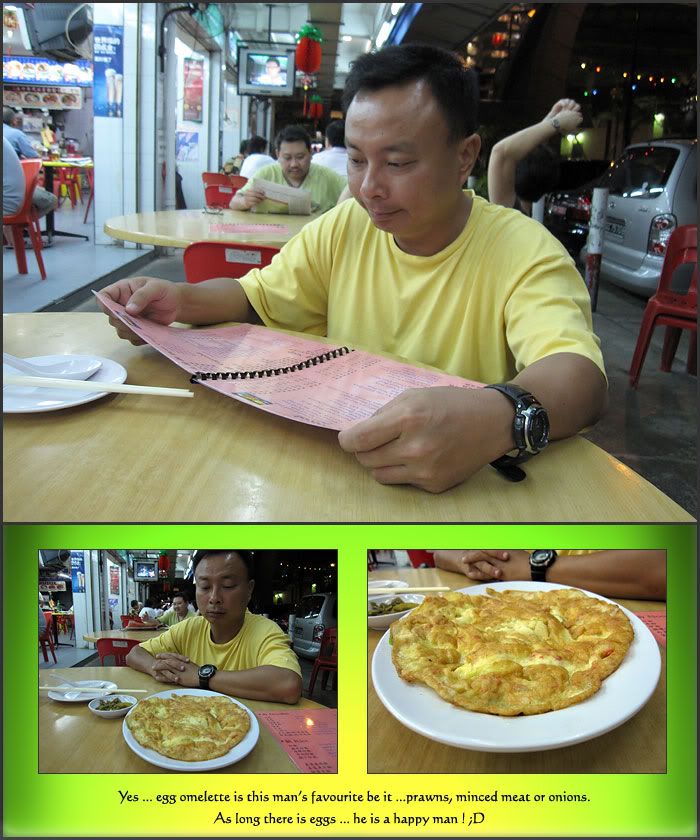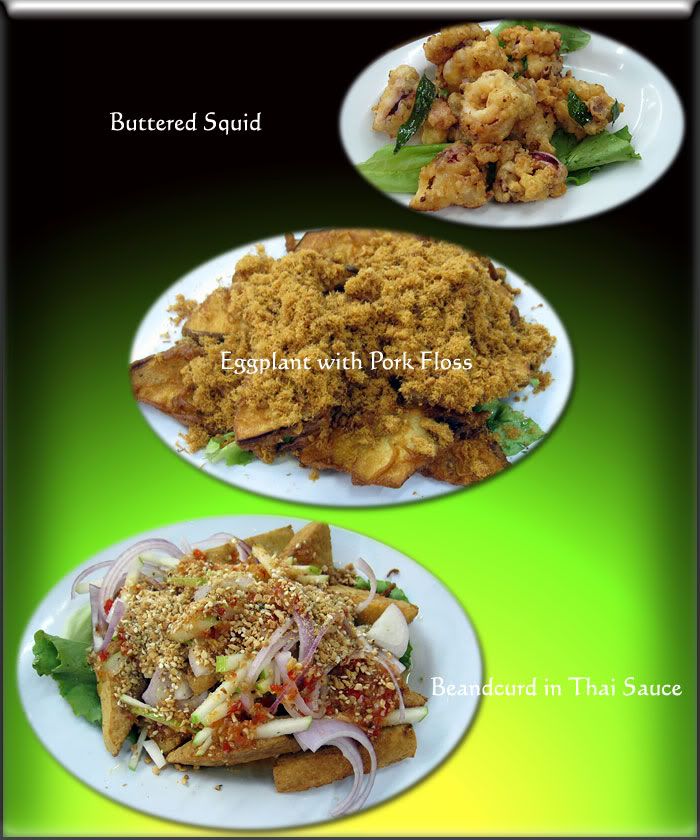 LEK CHEW RESTAURANT
Block 124 Toa Payoh #01-459
Lorong 1
Singapore 310124

Tel : 6253 5291


Having tried th white mee hoon in Sembawang ...
Woofie, ,my fishing kakis cum eating buddy introduces us to this white mee hoon in Toa Payoh.
She saw it on a local TV show and we went together to give it a try.

Reached Toa Payoh ... not too difficult to find the place.
It's a weekend but the crowd was not as heavy as we have expected.
Soon we were seated and waiting for the noodles to be served.
Look around us ... yes, most of the dinners will order the white mee hoon which is why we were there.

We had their house specialties of eggplant with pork floss.
Eggplant was so crispy tasted like "koropok", top with generous amount of pork floss.
The butter squid ring was a little too thick making it pretty hard to chew.
The beandcurd in Thai sauce was really to my likings.
Beandcurd was cripy on the outside exposing the soft beandcure on the inside as you bite into it.
The thai sauce was spicy with just the right amount of sweetness a thai sauce would be.
Garnished with lots of onions and cucumber slices ... simply delicious.



Finally ... the one dish that made us went all the way there for dinner, Toa Payoh WHITE Mee Hoon was served.
The strong aroma of wok hei surrounded us making you drools instantly.
Simon quickly squeezed the lime in and gave it a good mix.
What makes this dish more special ... is the generous amount of pork lard "bak you pok".
It was not cook together with the noodle but simply strew on top upon serving it.
The heat of the noodle combines with pork lard, crispy and not too oily as you bite into it ...
the mee hoon was smooth and fried to the right softness.
The plate was cleaned up in minutes.

We ordered a 2nd serving !