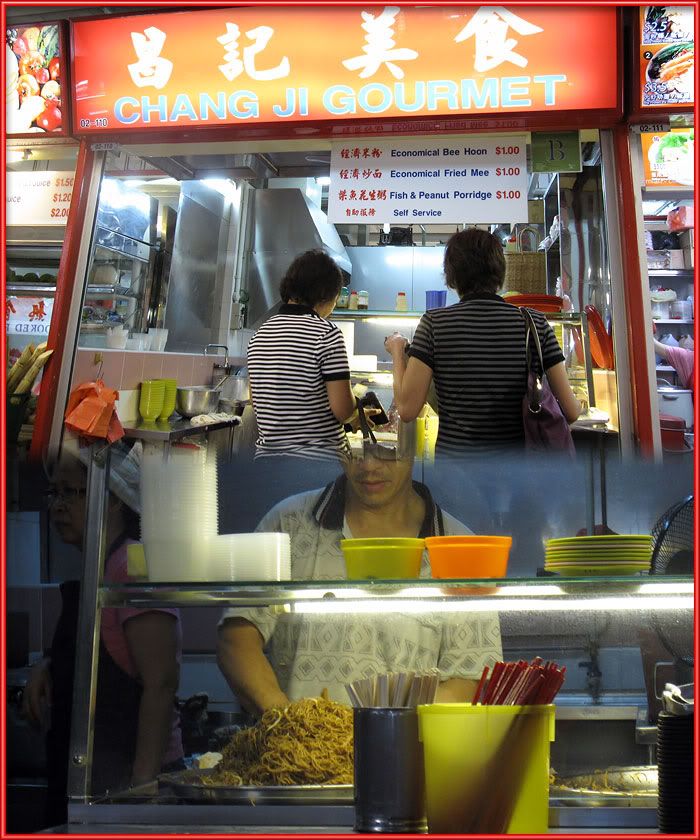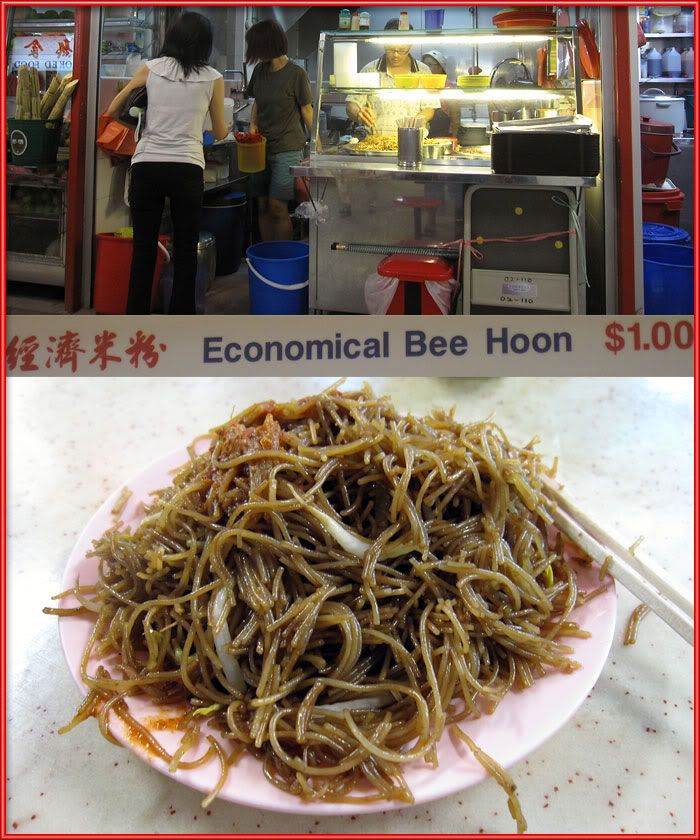 CHANG JI GOURMET
Blk 335 Smith Street #02-110
Chinatown Complex Market
Singapore 050335

Chinatown Complex Market is a place I used to patronize since I was a little child.
Mum used to go there for shopping for just about anything.
Food, clothes, Chinese herbs ... especially during Chinese New Year ... it's a place we definitely will visit.

What makes me look forward to going there ... ?
There is only one reason ... FOOD !
The complex houses many delicious food stalls, it's so huge sometimes I get lost and I still do.


You'll still find traditional food being sold here and business is as good as before.

Chang Ji Gourmet which sells economical bee hoon and porridge is located at #02-110.
They don't served the usual fancy selections of "morning breakfast" mee hoon.
They only have plain bee hoon fried with plenty of tow gay aka beans sprouts at $1 a plate.
And extremely fragrantly cuttlefish n peanut porridge at $1 a bowl too.



Our older generation usually will have both items together as morning breakfast.
I love the porridge ... very smooth and yummy.


I am not a fan of peanut but I simply love the peanut/cuttlefish porridge sold here.
It's pretty hard to put it in words ... give it a try and you know what I mean.

$2 for a bowl of nice porridge and bee hoon as breakfast