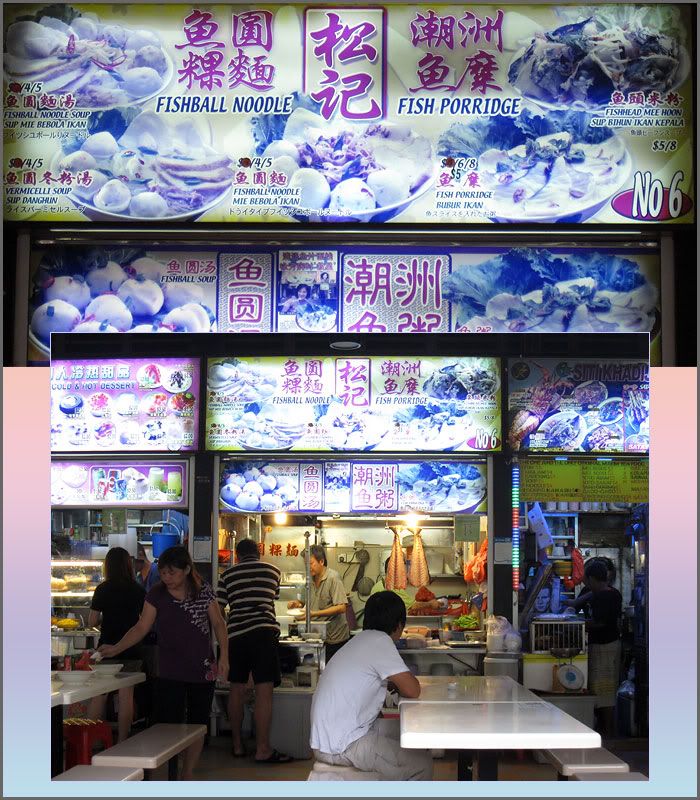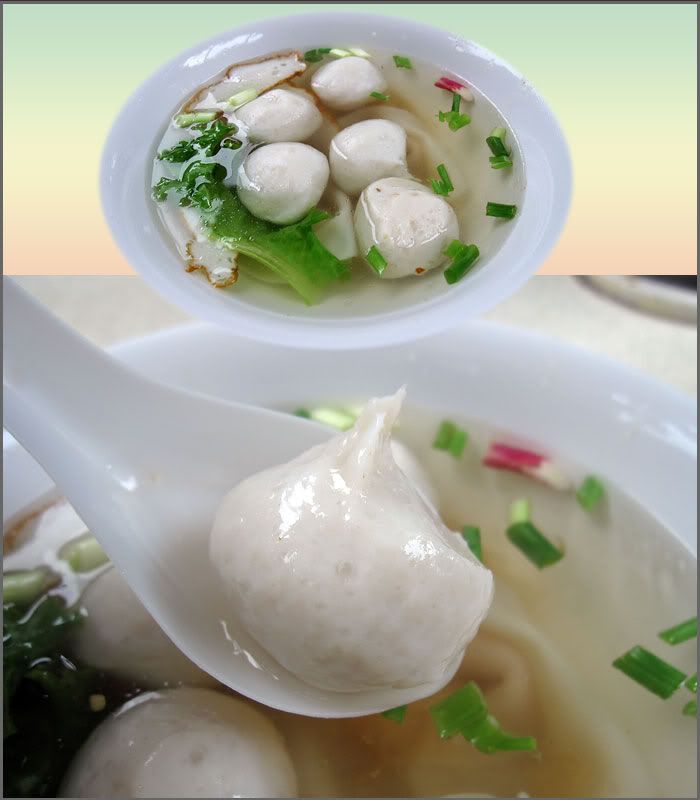 SONG KEE FISHBALLL NOODLE/FISH PORRIDGE
Stall No. 6
NEWTON FOOD CENTRE


Fancy having a bowl of dried mee pok with bouncy fish ball which can bounce like a ping pong ?



Yes, Song Kee has the bouncy "ping pong" balls ... homemade with a distinctive fishy aroma.
Erm ... the teochew style fish ball soup ... simple yet nice to taste.

I like eating it dry with mee pok or soup with a mixture of yellow noodle and kway tieow.
I ordered a dry mee pok for lunch with extra piece of fish cake.
The uncle standing right in front of the stall is friendly and takes down your order real fast without error.

Served with a bowl of pipping hot fish ball soup ... comes with two extra fish balls with chili bits and greens.
You can always have it with just the plain fishball but do inform the uncle when ordering.
I was impressed with the springy consistency of the dry mee pok !
The chili mixture was really good, hot and spicy with tiny bits of pork lard in it and goes very well with the mee pok.

As for the fish cake, it would be better if they could serve it hot.
It was cold and not even warm when I took the first bite.
But it tasted fine.
I just love it really hot



I thoroughly enjoyed Song Kee fishball dry mee pok.
Do give them a try should you be eating at Newton.

They do serve fish porridge too.
Will give that a try the next time I am there for lunch/dinner.