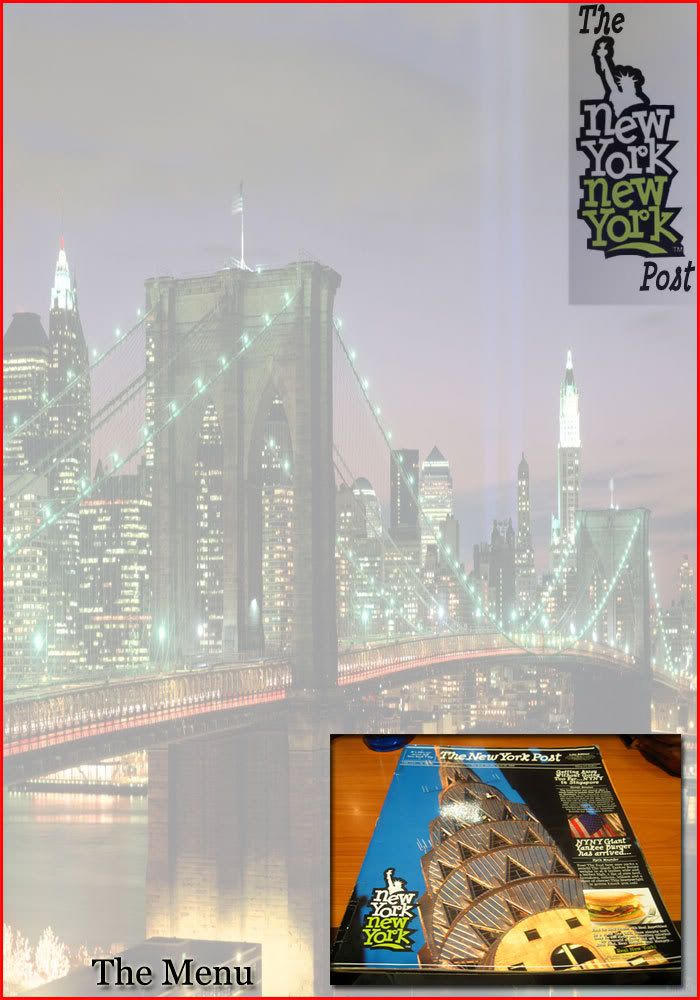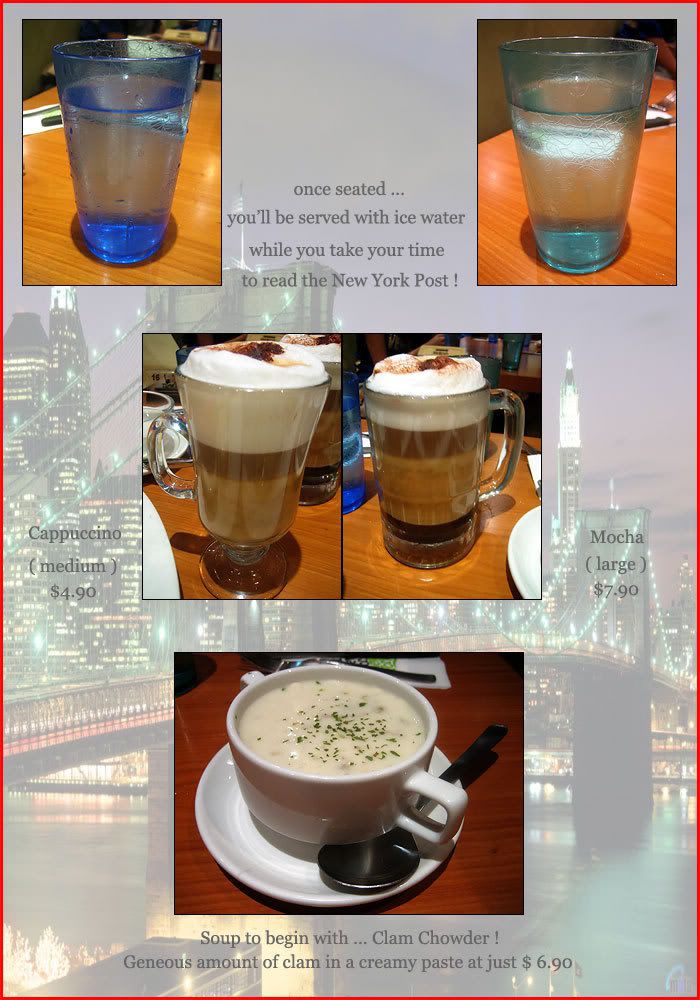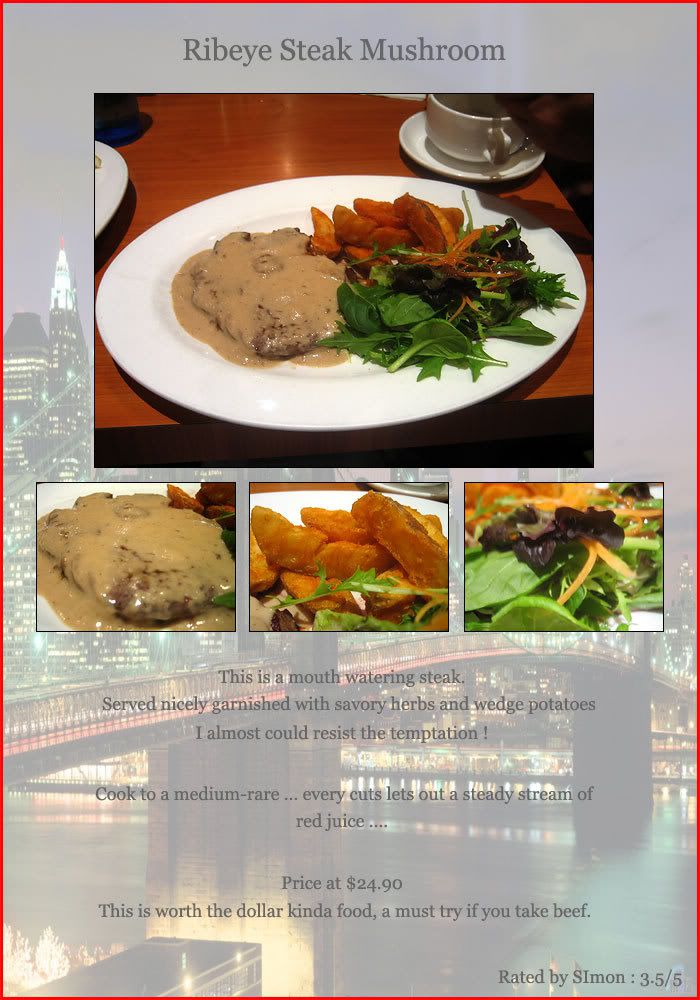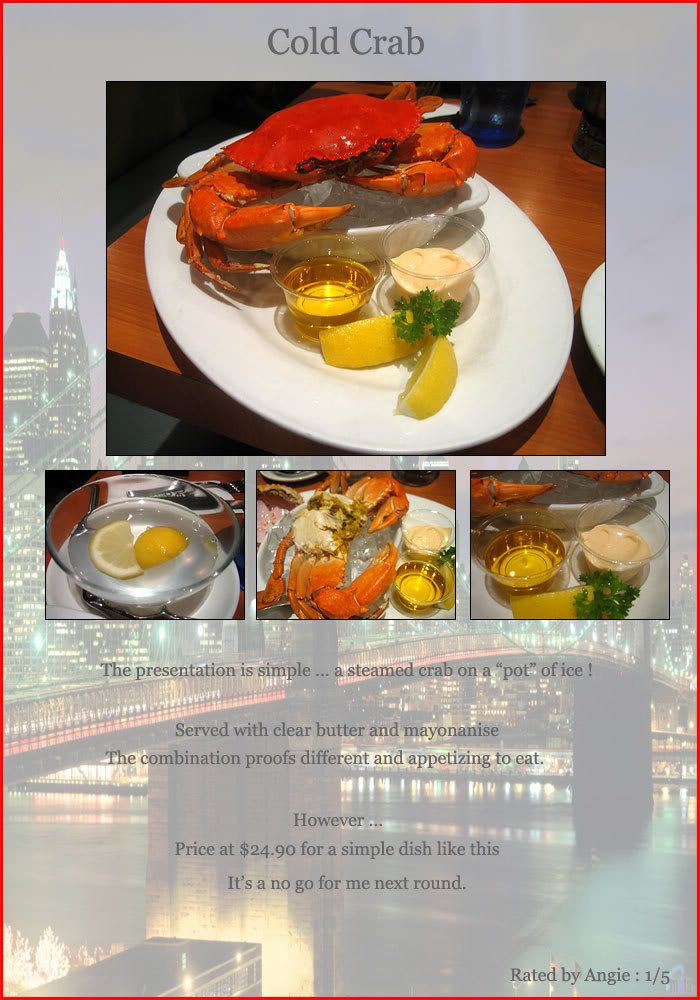 NEW YORK NEW YORK
53 ANG MO KIO AVENUE 3
SINGAPORE 569933
ANG MO KIO HUB #B1-25/26

TEL : 6853 3907

http://www.newyorknewyork.com.sg

Since the opening of AMK Hub in the earlier part of this year ...
notice this new restaurant located right at the entrance
nicely furnished with a difference ...
gives you a cozy feeling ...you'll be curious to peep into the big menu box and dinners plates...
Just to find out what others are eating


Was there yesterday nite to give it a try with Steven but the queue was amazingly LONG !

Went back there today with Simon ... and yes, it's a restaurant which we will definitely return to try
out other dishes on it's menu.

You'll have to spend few minutes browsing through the magazine style menu ...
Every dish looks so delicious ...
The clam chowder was so creamy n nice ... generous servings of the clams in the soup.
Will have given it a 4 out of 5 rating.
I had chicken chop and it was a right choice ... it's so tender and juicy
It's the best chicken chop I've eaten so far.

The above meal cost us $114.50.
The only complain I has is the cold crab dish.
It looks more like crab on ice and that one little crab cost $24.90.
A tag too expensive for a simple dish like that.

I do notice the waiters and waitresses were very friendly and attentive to your needs.
Which really make you feel very comfortable while enjoying your meals there.

It's a restaurant worth a try.