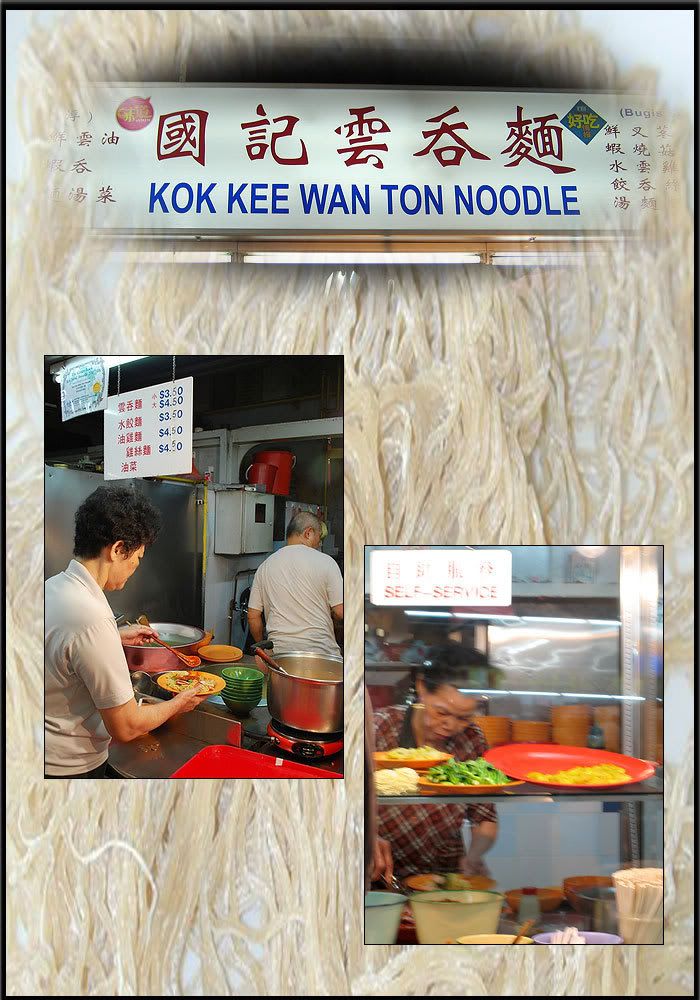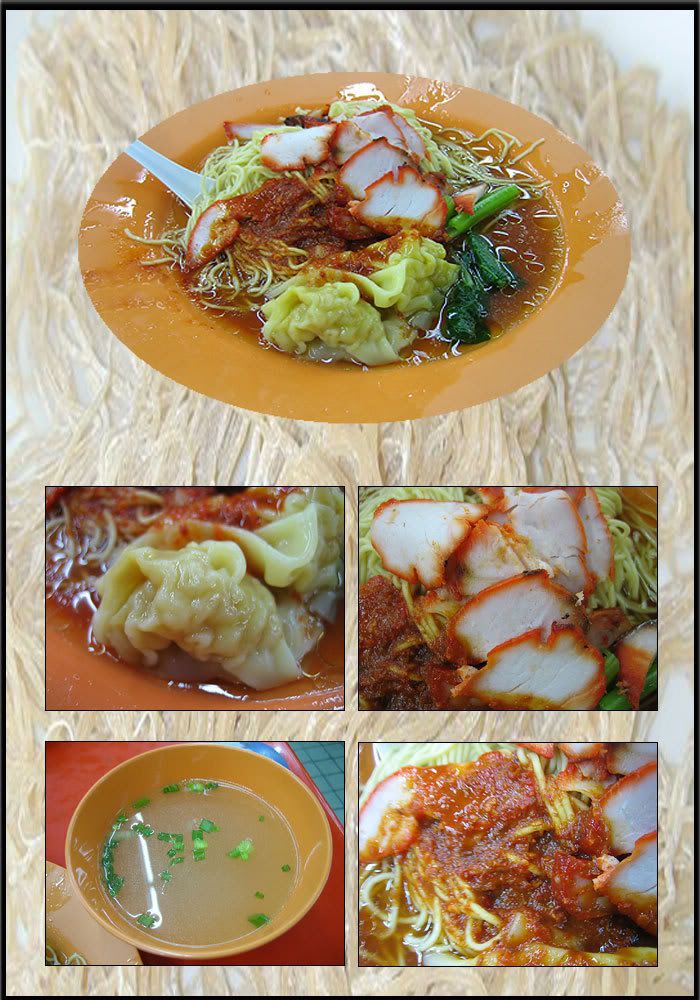 Kok Kee Wanton Noodle
Lavender Food Square #01-06
380 Jalan Besar
Operating hours : 12pm to 2am

Wanton Mee - the most common local food, you can find almost at most kopi tiam or food court,
even in hotel and restaurants.

A Cantonese noodle dish usually served in hot soup, garnished with leafy vegetables, and wonton.

My favorite wanton noodle is at Lavender Food Center.

If you have eaten at Lavender Food Centre before, you would have noticed that
theres always a long queue in front of Kok Kee Wanton Noodle.
During my first visit there ... I seriously was very curious how the plain simple looking wanton noodles
have so many followers. You have to give it a try to know why it is this popular.

A plate of Kok Kee wanton mee sells at $3.50 and a bigger portion goes at $4.50.
It is well known for it's small serving of noodles thus even a lady can easily finish 2 plates of the noodles.

The delicious noodles are rich in egg fragrance and splendidly springy.
The magic of Kok Kee wanton mee lies in the special gravy which is poured onto the noodles.
The sauce is extraordinarily flavorful and complements the noodles really well.
You can eat the noodle without chilli and it taste as good.
The char siew and dumplings are also tasty.
You get a free bowl of soup if you choose to eat the dry version.

I have taken some of my friends here to try it on several occasion ...
It's either you like it or hate it kinda feedback.
But there's one thing which everyone agreed ...
The gravy which was poured into the noodles before serving it is simply delicious.



The owner of Kok Kee wanton mee are Cantonese ...does that gives them an advantage
in dishing up the best wanton noodle in town ?


dBilicious Index : 4.5/5