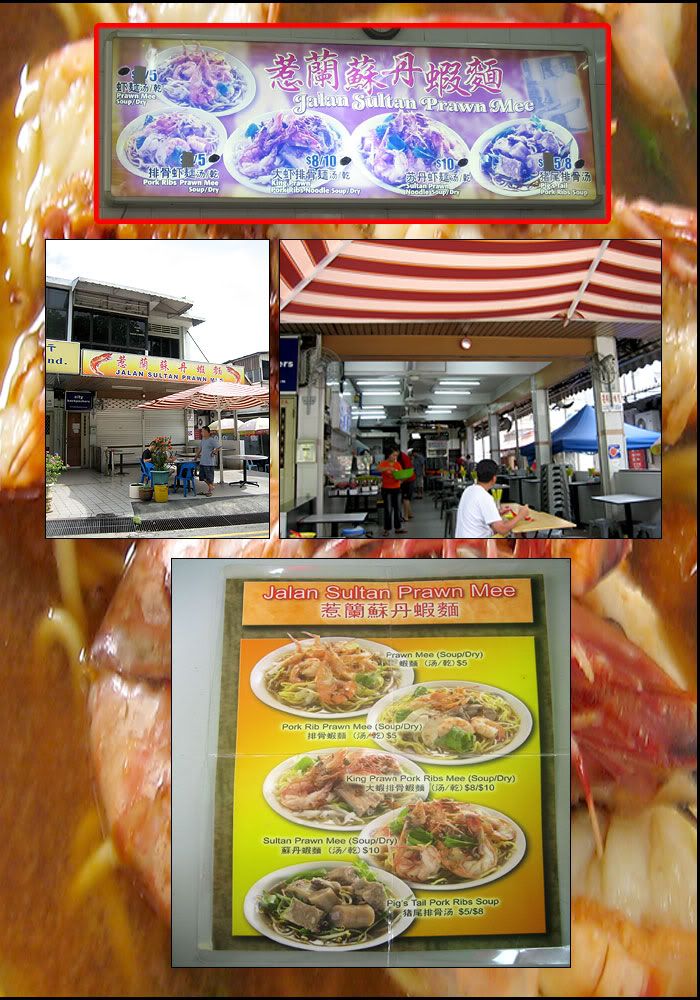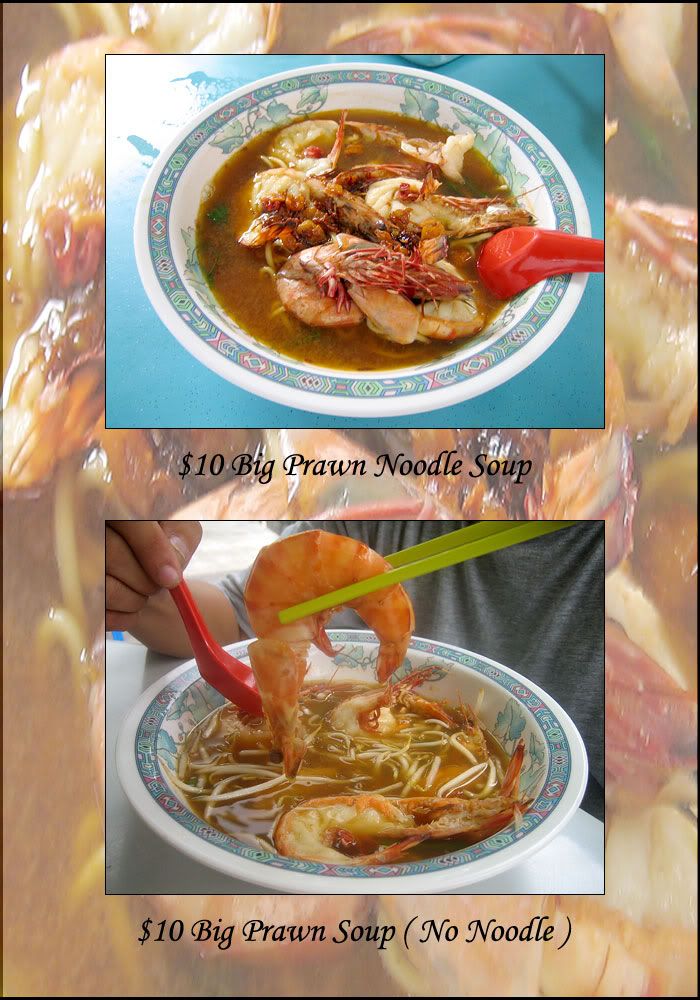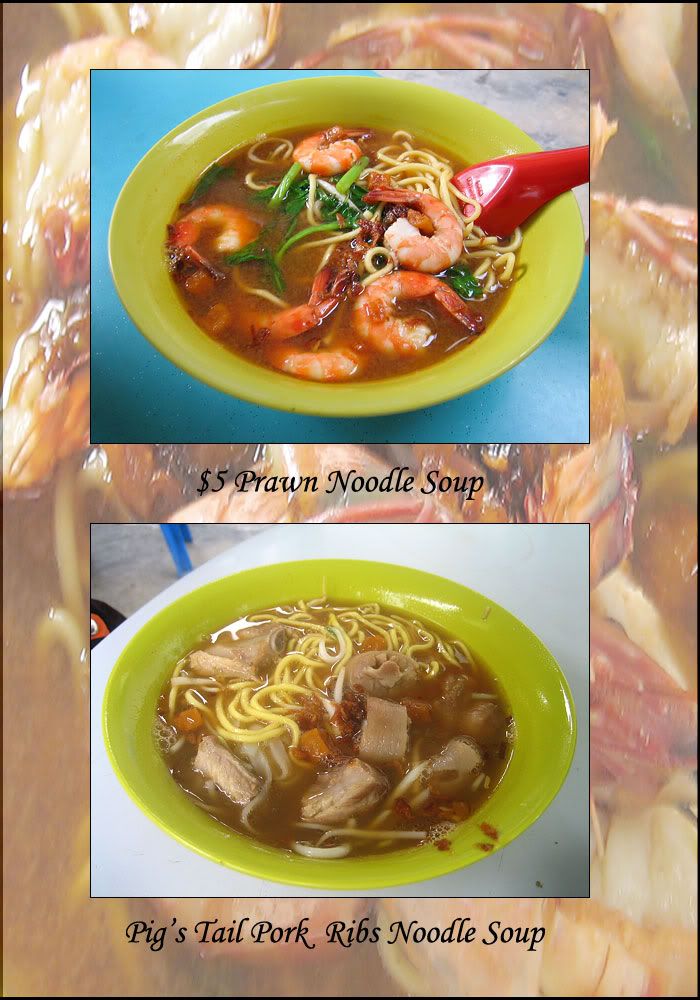 Jalan Sultan Prawn Mee
No. 2 Jalan Ayer (Opposite Kallang MRT )

Tel: 67482488

Operating Hours : 8am - 3.30pm (Closed on Tuesday)


Jalan Sultan Prawn Mee, located in a small coffee shop just opposite Kallang MRT station.
It is always packed with customers during lunch time, finding an empty table can be difficult.
They uses the order-and-pay system too, so you have to locate a table before placing your order.

We ordered both the $5 and $10 prawn noodle just to see the difference.
The $5 bowl was a disappointment.
They served shelled small prawns, similar to those we have at kopi tiam.
Taste so so and will rate this as expensive.

The $10 serving looks okay.
The broth was appetizing but it's slightly on the salty side.
The noodles immersed in the soup full of fragrance from the prawns.
However ... I find the prawns kinda small and not very fresh.



The only thing I am happy with is ... parking is hassle free.
There are parking lots right in front of the shop.

dBilicious Index : 2.5/5