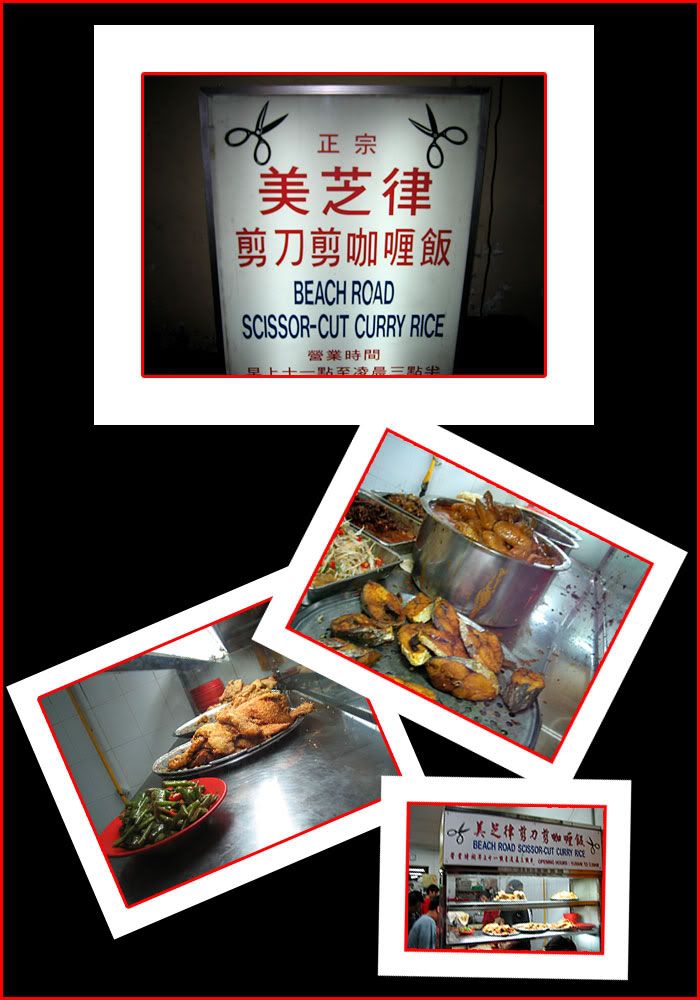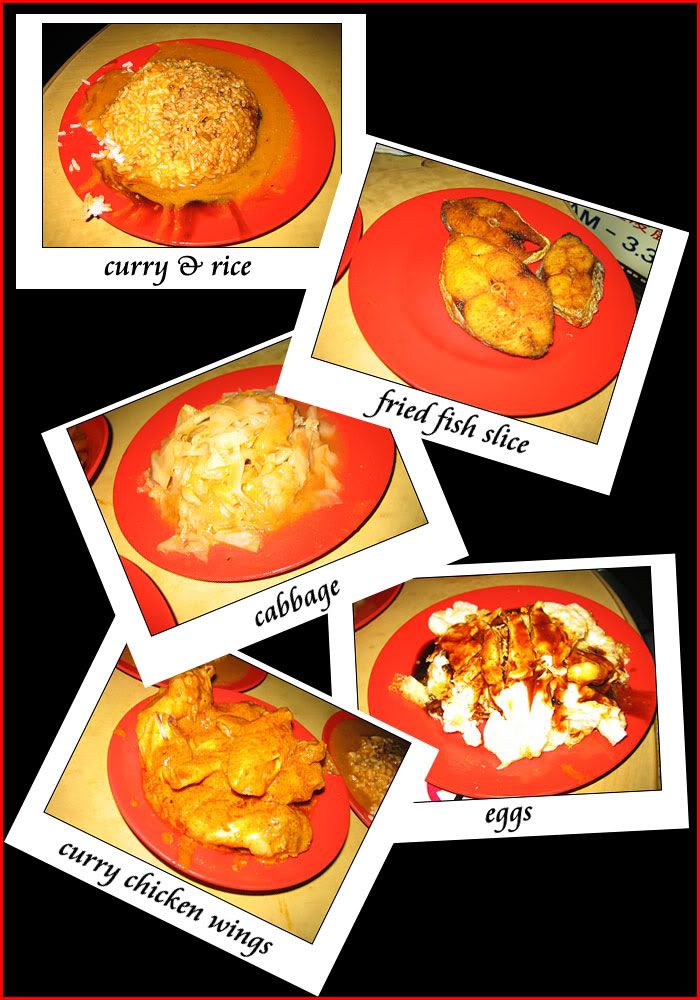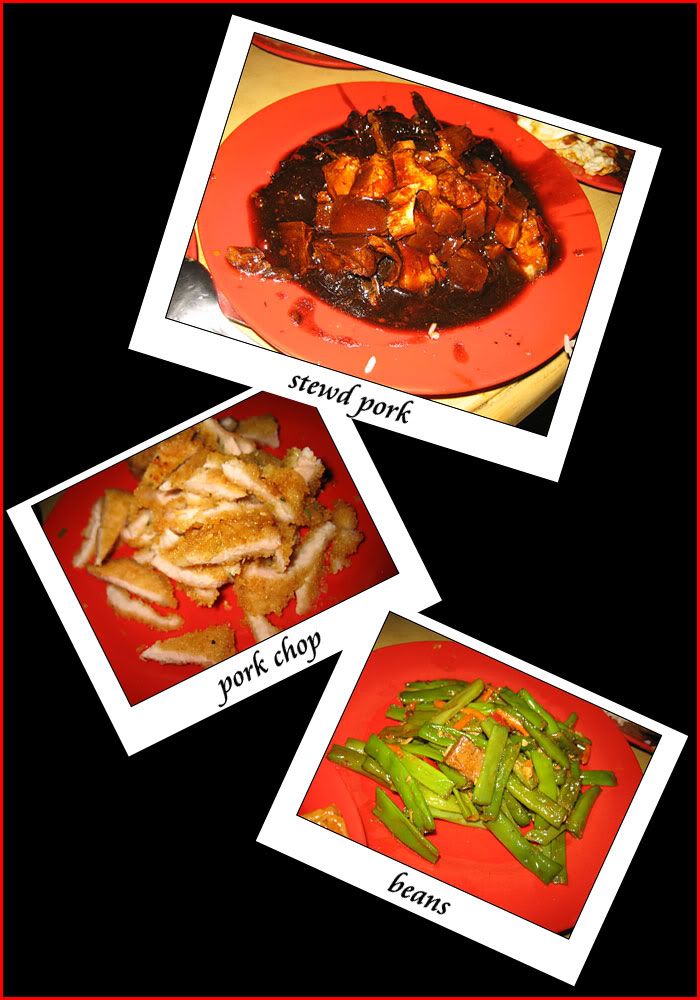 Beach Road Scissors-Cut Curry Rice
老地方餐室(Lao Di Fang)
229 Jalan Besar, Singapore 208905

Opening hours: 11.00am - 3.30am daily


You don't have to pay the price of gold to get good food.
To me ... food is food.
It's the combination of fresh ingredients, good skills and fine recipes.
Some food is so good there is no need for advertising.
The food they served has a voice of it's own, they speak for itself.



That is perhaps why I have a soft spot for hawker food.
I appreciate the hard work that goes behind each day.
Some stalls are passed down from generations ... the recipes are old and authentic.

Speaking of which .... this Beach road scissors curry rice has one of it's own



Don't ever look over the counter ... you'll never want to find out what's really going on.
The serving counter is always in a mess.
However ... one spoonful of the famous Scissors Curry Rice will make you come back for more.
One of our favorite place for supper after fishing trips.

The messy plate of rice with cabbage, egg, braised belly pork, pork chop breaded with biscuit etc etc ...
All these topped by that 3 wonderful types of gooey gravy ....
A brown soy-sauce based gravy, a curry gravy with coconut, and a chilli oil gravy ( their secret recipes ! )

The end result is a messy plate of rice ... looking extremely unappetizing … but the taste is Simple yet Superb !

I do not think I need to rate this eatery, just look at how satisfied our dear Steven is

Bon Appetite !