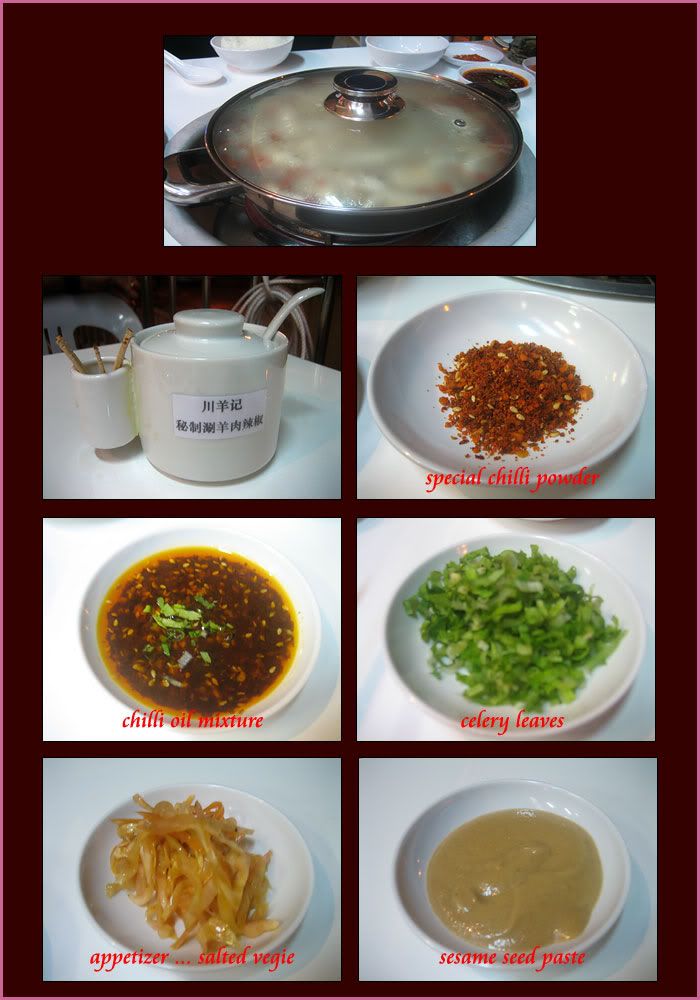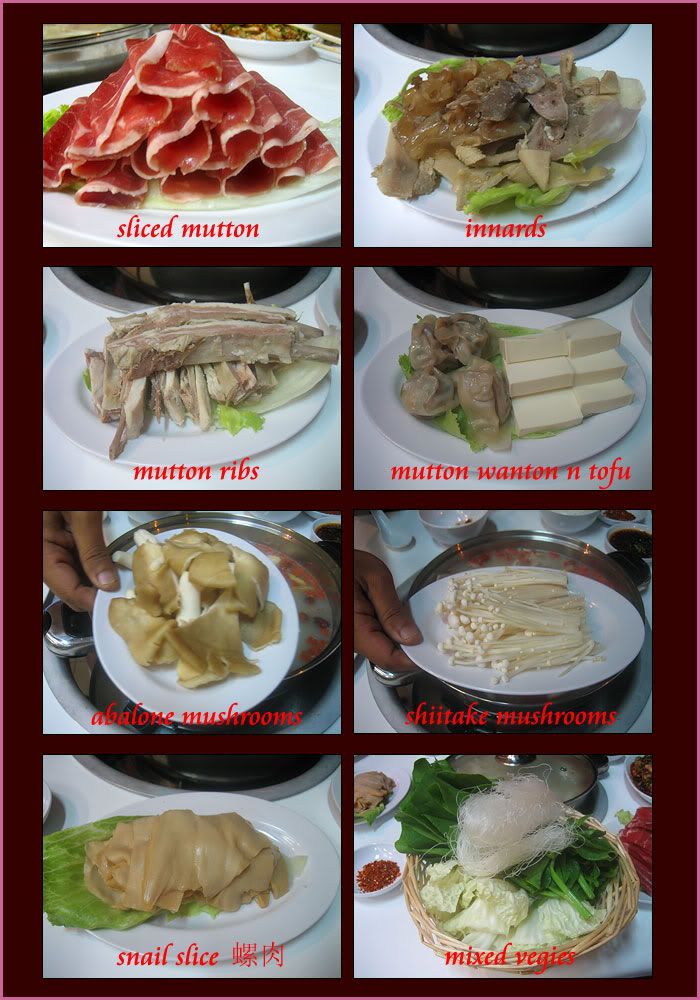 Mutton Soup Steamboat
川羊记
Public Mansion, 432 Balestier Road #01-434

Operating Hours : 5pm - 1am (Sunday to Thursday)
5pm - 3am (Saturday, Sunday and public holidays)


Mutton Soup Steamboat is a no-frills eatery.
However ... if you do not like mutton, you will find very little else to eat besides vegetables.
But if you do, everything is just sheep-shape !



Mutton is used to make the broth with some chicken and herbs such as wolf berries added to make it sweeter.
The result ... after six hours ... is a soup stock that does not have the strong smell one usually associates with mutton.
No MSG is added. It tastes so wholesome you are encourage to start off the meal by savoring a bowl of the broth,
with a sprinkling of chopped Chinese celery.

The restaurant offers menu sets for two ($38), four ($68), six ($108) or eight persons ($138).
The set meal include mutton slices, ribs and mutton wonton, mutton tendons,
white cabbage, golden mushroom, abalone mushroom, tofu (beancurd) and glass noodles.
You may add on sides dishes on a la carte orders priced from $3 for vegetables to $12 for mutton tendon.
And if you want a bit more variety, you can also place an order for fish fillet ($6) or fish maw ($10).
Recent addition are it's chilled saliva chicken with spices and snail slice ( luo rou ) price at $19 a plate.

The thinly sliced meat is very good, especially when dipped in a dry spice mixture which takes the place of chilli sauce.
Do not overcook it if you don't want shrunken, hard meat. A few swirls in the boiling stock will do the trick.
The recipe for the dip is a guarded secret ... as stated on it's small container.

While the meat slices are served raw, the tendons and ribs are already cooked till tender enough to eat.
The ribs are packed with meat and a thin layer of fats ... Simon love them because they are so tender and juicy.

The wontons is one of my favorite.
I didn't realize it was actually made with mutton on first bite. lol !

Chuan Yang Ji is definitely the place we will visit more in the future to get my mutton soup and hot pot fix.

dBilicious Index : 4/5