Fish Head Steamboat ~ 天外天朝洲鱼头炉
Posted: Sun Nov 16, 2008 6:57 pm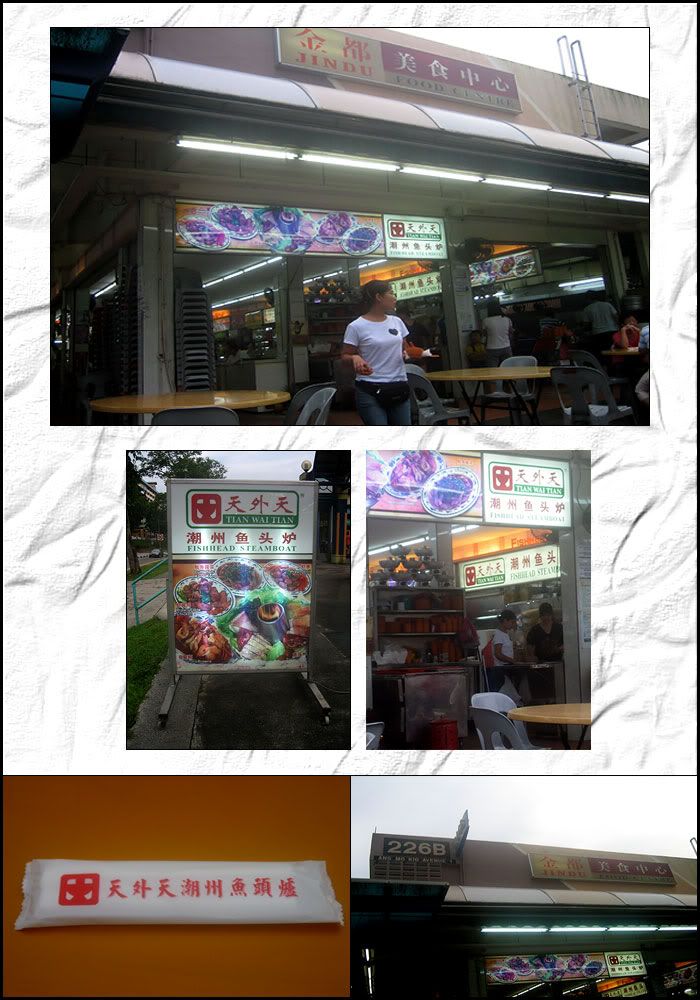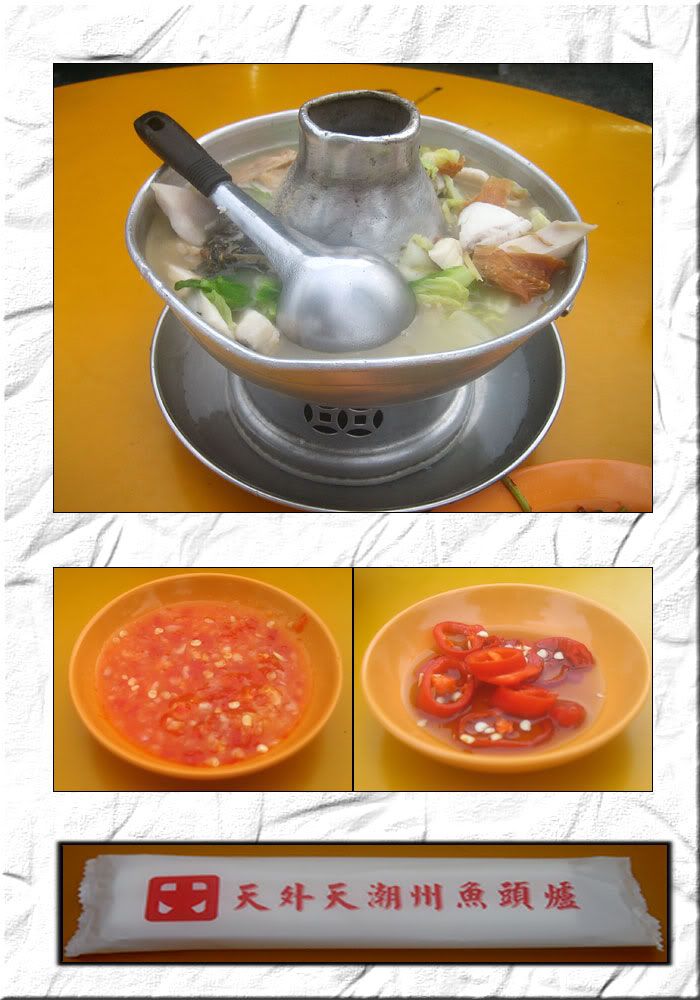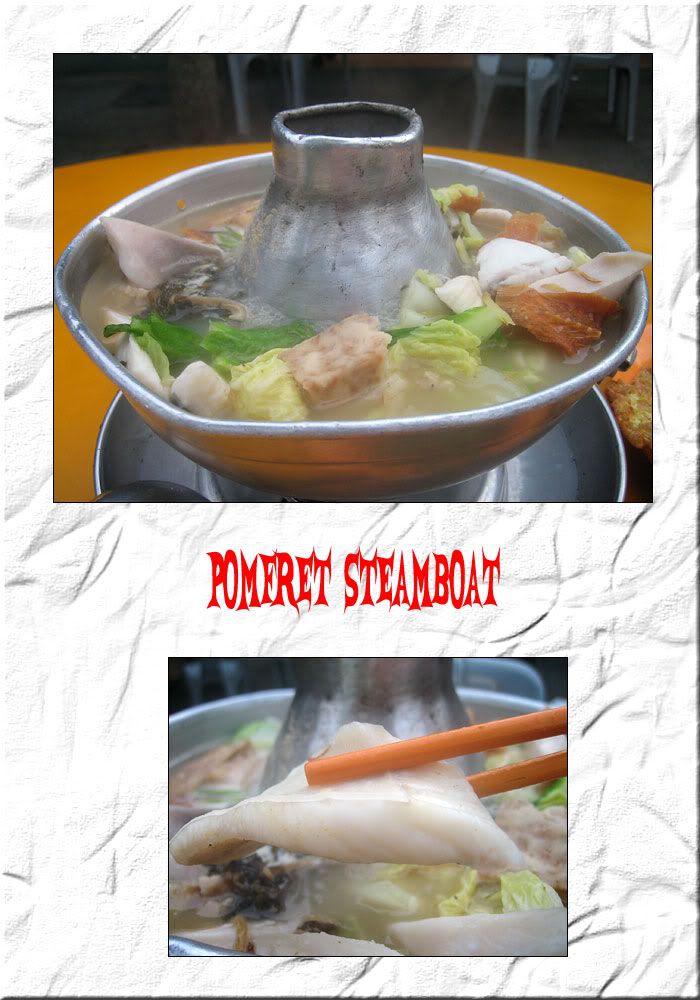 TIAN WAI TAI Fish Head Steamboat
Blk 226B Ang Mo Kio Avenue 1 #01-645
JinDu Food Centre Singapore 562226

Tel : 64513411


The signature dish at Tian Wai Tian is of course, their famous Fish Head Steamboat.
They serve two types of fish for the Fish Head Steamboat;
the red grouper or the white pomfret.
We had the white pomfret @ $22 ( serving size for 2 ).
The soup base is very good. Full of fishy goodness.
There were generous amount of greens such as lettuce, yam, seaweed, fried flat fish bones and ginger.
The fish slices were very thick and fresh. Yummy !



The dishes they serve are pretty much home-cooked style and they only have a few on the menu.
We tried their Sambal Sweet Potatoes Leaves ... the chillie sambal is awesomely spicy !
Great for those who really like hot stuff.
The sambal mussels I find not very nice as they added curry leaves.

The above meals cost us $44.40.

Definitely a place we go for my hot pot fix, especially good on a cool raining day.

dBilicious Index : 4/5