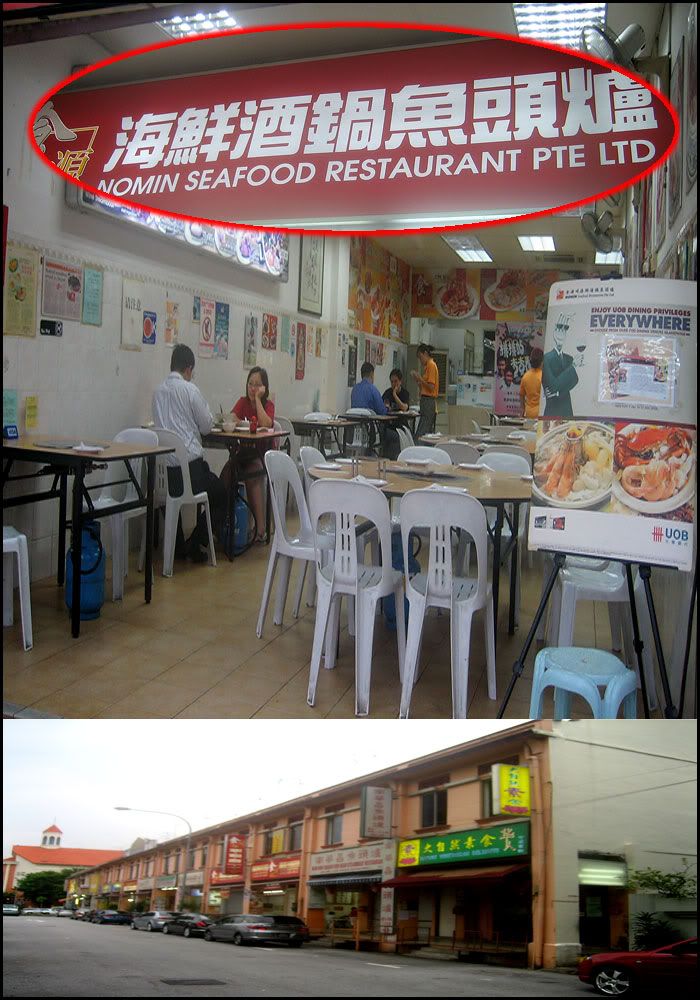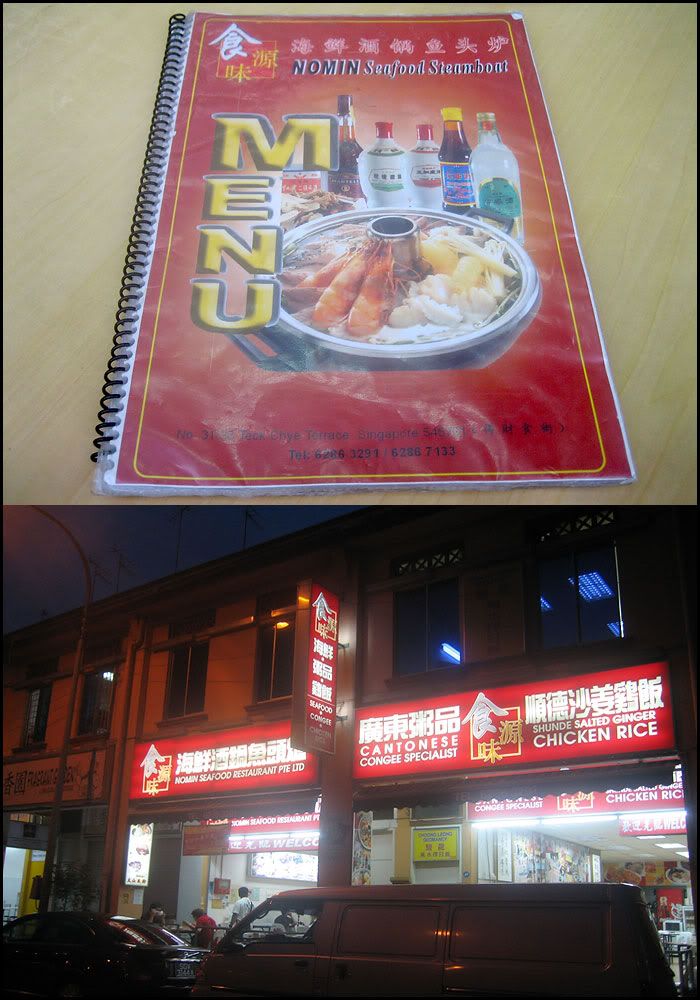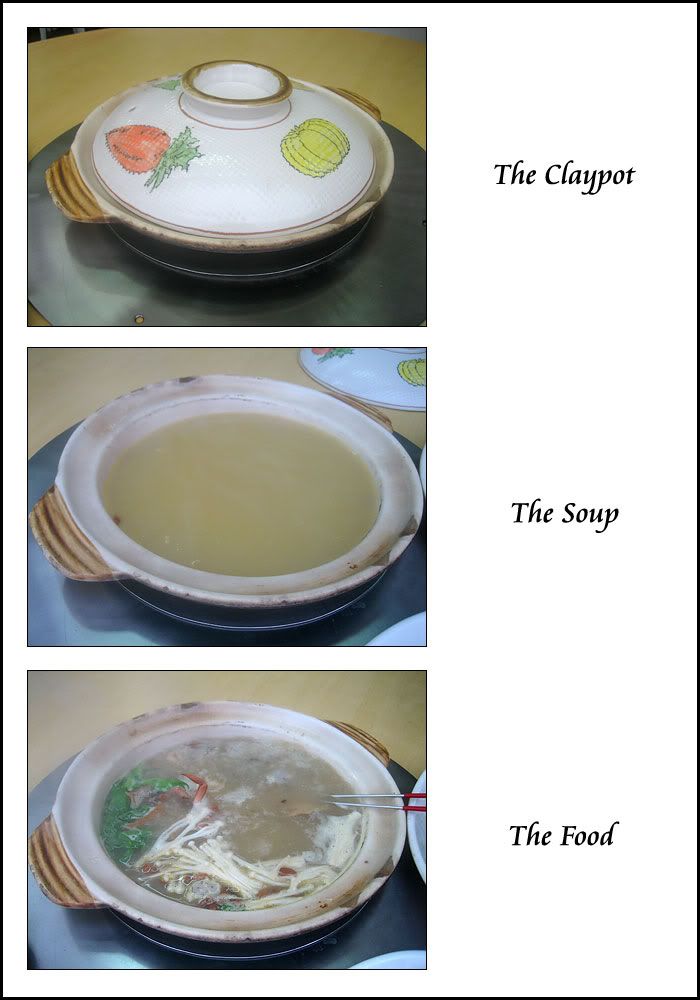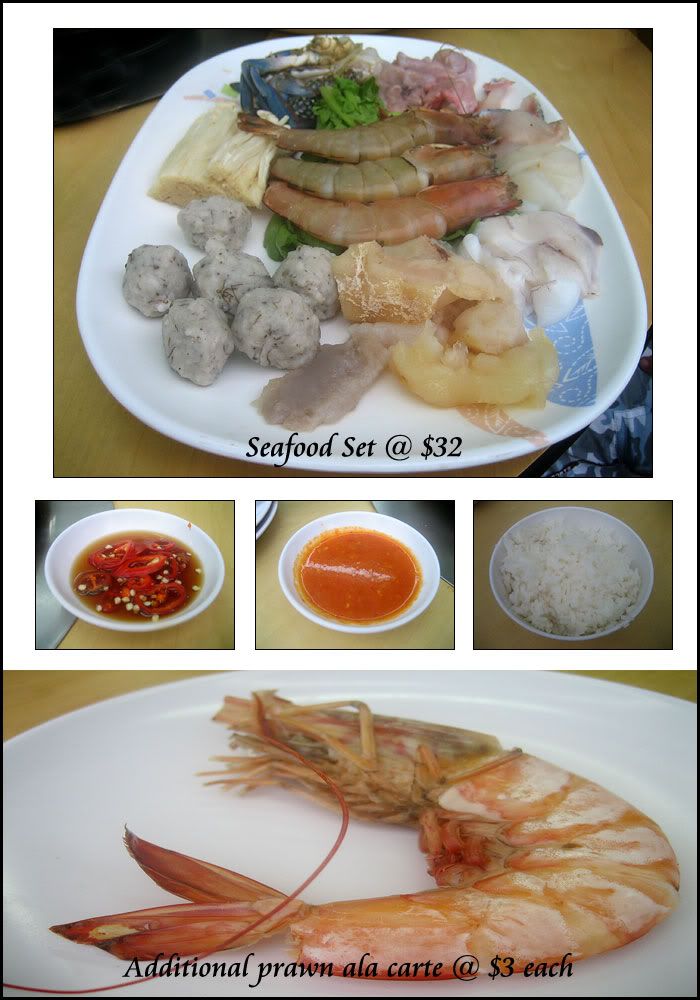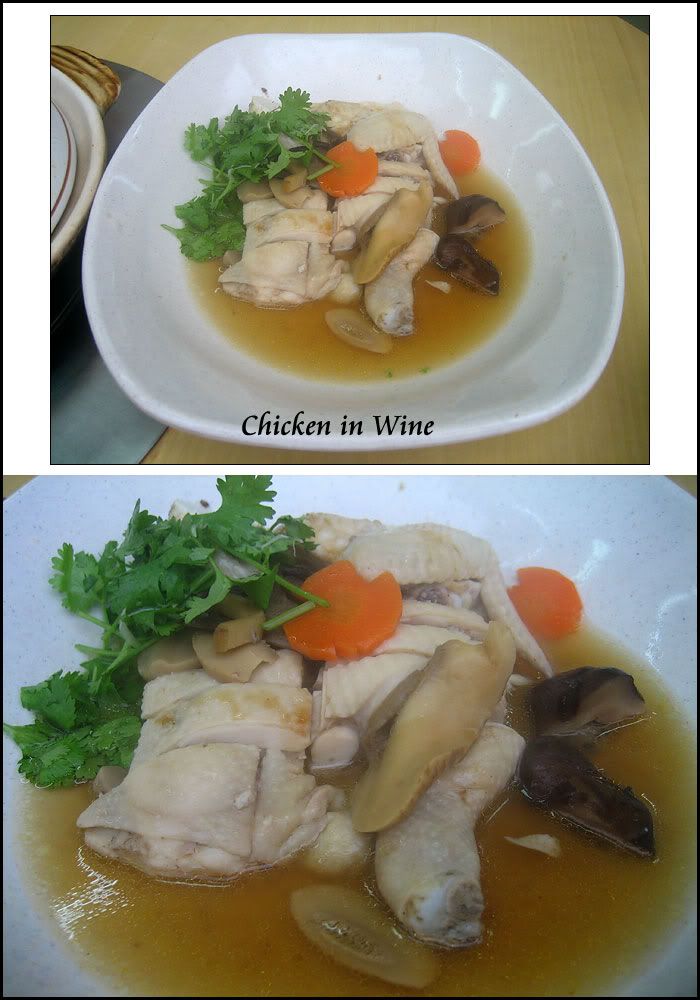 NOMIN SEAFOOD
No. 31/33 Teck Chye Terrace
Singapore 758382

Tel : 6286 3291

Operating Hours : 11am to 11.45pm daily


I did not know this restaurant is so famous when I stepped in.
Sat down ..flip though the menu ... took us quite awhile to decide what to eat.
Trust me ... the variety of food can take you a good 10 mins just to browse.
Look around the restaurant ... there's plenty of "advertising" on the wall.

Decided to try the Wine Seafood Claypot.
The soup base is good. I don't know what kind of wines they put into the soup but they
were all in those type of Chinese porcelain bottles as seen in the posters around the restaurant.
I could make out the taste of Tang Kwei and there were of course the wolfberries in the soup too.
It is served with a seafood platter consisting scallops, 3 big prawns, frog legs, sea cucumber, fish,
flower crab, vegetables, golden mushrooms and some kind of meat ball combination.
I must say that the soup base was good but I won't go to the extent of saying it's perfect.
It would have rated higher if all the seafood were fresher.



We tried 2 other side dishes.

The mini abalone was a mistake.
The dried abalone was not cook throughly.
It's slightly soft on the outside, the center is hard as stone.


Luckily ... the spinach was good.

Simon tried the Chicken in wine.
I took a sip of the soup base ... very salty.
The meat ... it's precook thus loosing the tender juicy "X" factor.

$32 for a seafood spread with a good wine soup base ... it's worth the dollar kinda serving.
Just wish the rest of the seafood other than the king size prawns were fresher.
It will be a perfect combination.


dBilicious Index : 2.5/5