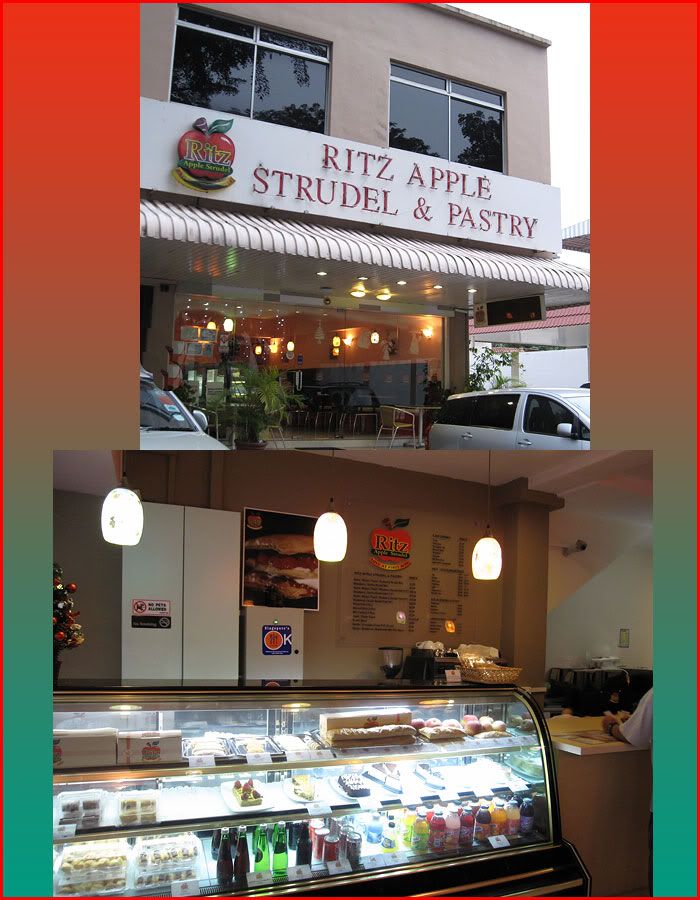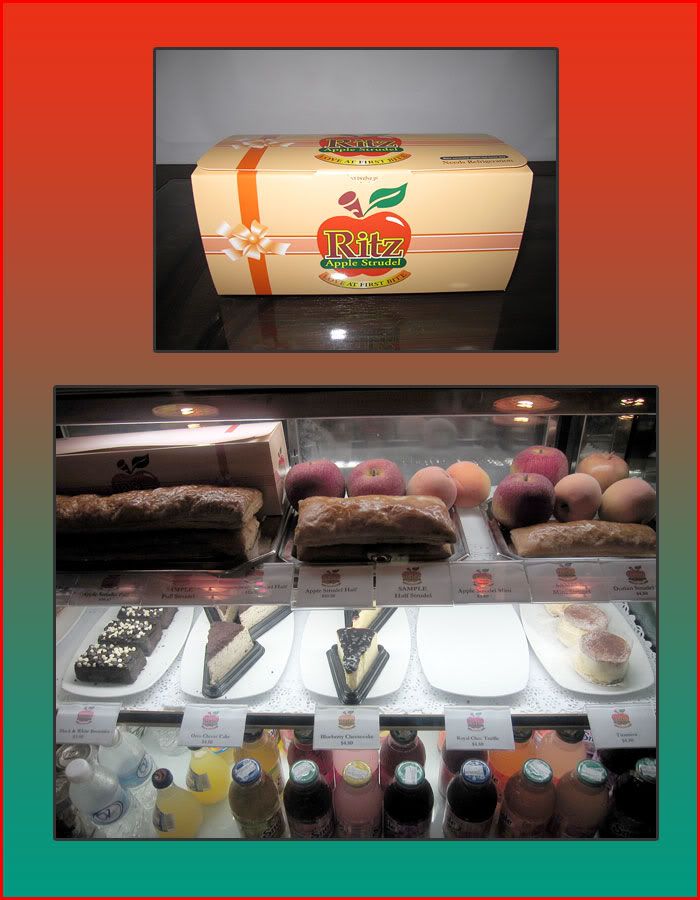 RITZ APPLE STRUDEL & PASTRY
No. 267 Upper Thomson Road

Business Hours : Daily: 10am - 9.30pm


Main Branch/Office : No. 833 Bukit Timah #01-10 Royal Ville

Other Branch : No. 534 North Bridge Road

http://www.ritzapplestrudel.com/


Love at first bite ... yes !



The crust is delicious and the apple fillings inside is generous.


The top crust is lacquered with a thin layer of sugar paste ... clear, sweet n crispy.
Crispy on the outside, creamy on the inside.
The filling is not too sweet nor overly sour.
Selling at $10.80 for a medium size take, it really makes you feel you've got your money's worth.

They do have strawberry, mango and durian strudel too.
If you game enough to try them out.
I did try their durian strudel.
My conclusion after trying ... they are not call apple strudel for no reasons.
So ..leave the durain alone ... eat the good old apples strudel.

dBilicious Index : 4/5