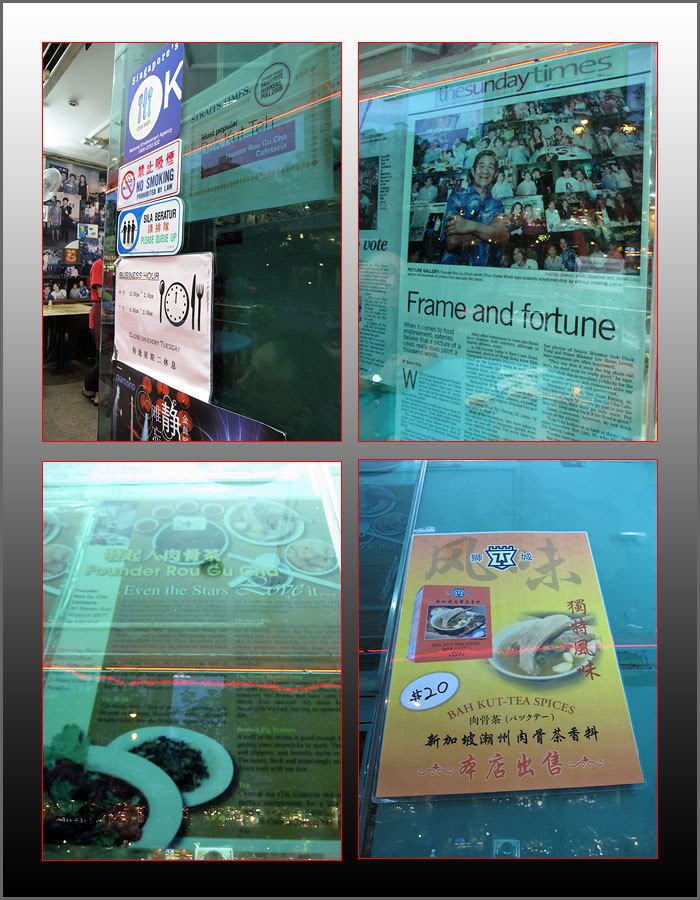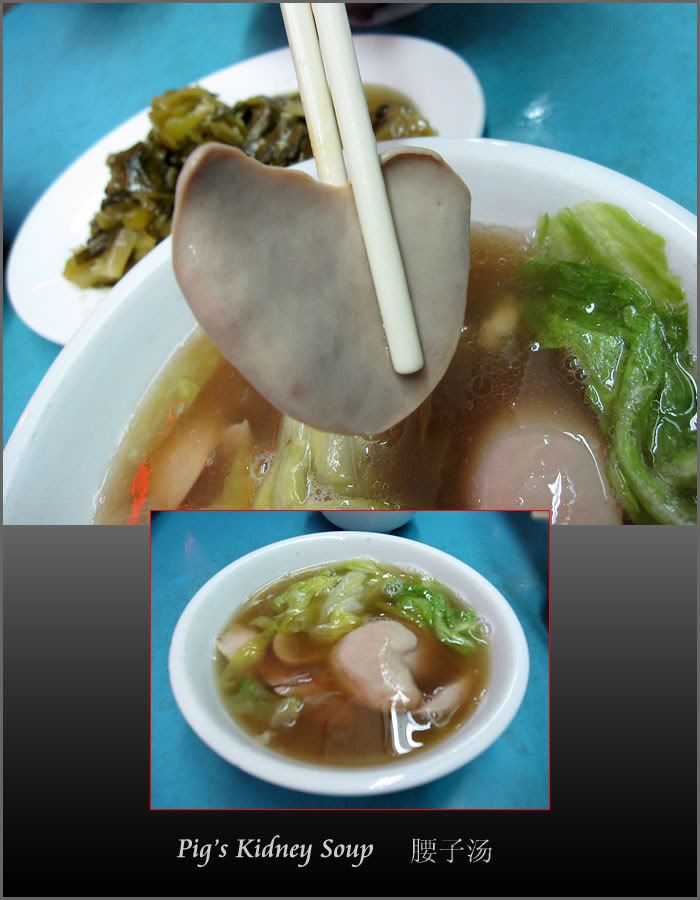 发起人肉骨茶餐馆
FOUNDER'S PORK RIB SOUP
347 Balestier Road Singapore 329777

Tel : 6352 6192

Business Hours : 12pm to 2 pm, 6pm to 2.30am


Pork ribs soup.
There are two main styles of cooking, the first serves up peppery and saltish clear soup.
The second variety consists of a darker soya-sauce coloured soup with herbs and spices such as cinnamon.

Located at the first floor of a budget hotel opposite Shaw Plaza, this air-conditioned pork ribs soup restaurant is popular with food lovers.
Long queue can be seen forming outside the restaurant especially on weekends.

The shop is filled with the strong aroma from the piping hot pots of bak ku teh brewing in the kitchen.
The different versions vary in the proportion of spices, herbs, the cut of meat and hours of simmering.
Founder Bak Ku Teh is more on the peppery spicy side, long hours to brew the soup to this wondrous concoction.



People who prefer strong flavours of pepper and garlic may find the Pork Rib soup at Founder Bak Kut Teh too mild.
Then again, the flavour emphasis is different here .... Founder's bak kut teh places the pork flavours at the forefront.

The other side dishes which we tried were good too.
I always like to order a bowl of pig's kidney soup on top of the usual bak kut teh.
Preserved vegetables - another must-have dish when I am savouring my bak kut teh!
For Simon, he can never go without the "you cha kuey". He likes to dip the fried fritter into the bak kut teh.

Yes, I have to agreed that tFounder's bak kut teh is really nice but it's also one of the more expensive one.
The above meal cost us $27+

dBilicious Index : 4/5