Junior first swimming lesson ~ SEA !

The weather is kinda weird lately ...
The sky happy happy will just start to pour regardless if the sun is shinning or not.
It was raining yesterday's morning but we had already planned to take the boys for a swim.
Waited ... waited for the rain to stop, hoping not to miss the high tide at 1pm+

And yes, our wish granted.
Junior had his first experience swimming in sea water for the very first time.
He is an extremely hyper Westies puppy and very curious.
He had also learnt his lesson that sea water is salty and sand don't taste nice at all !



Here's pics of the day's trip at ECP ~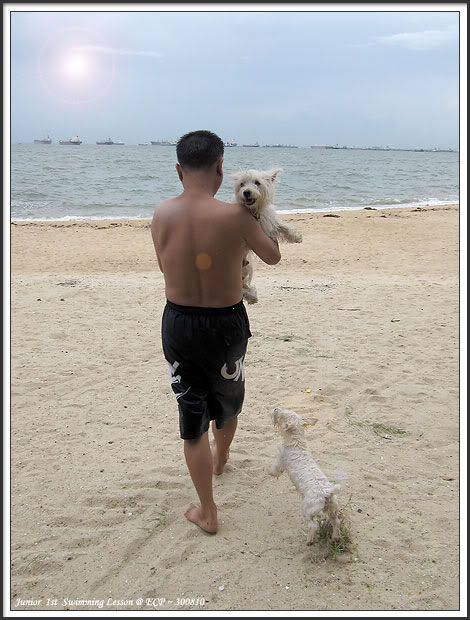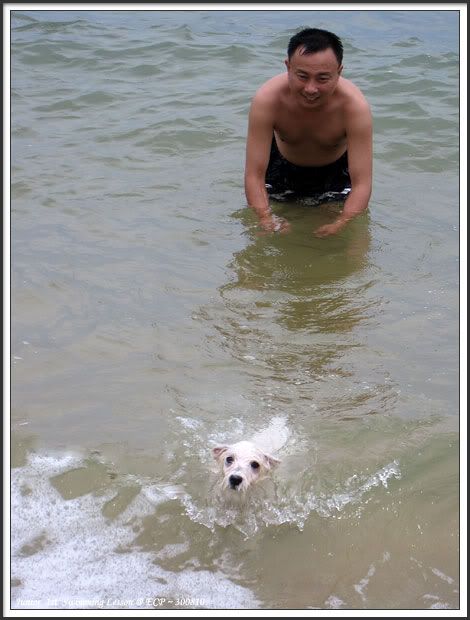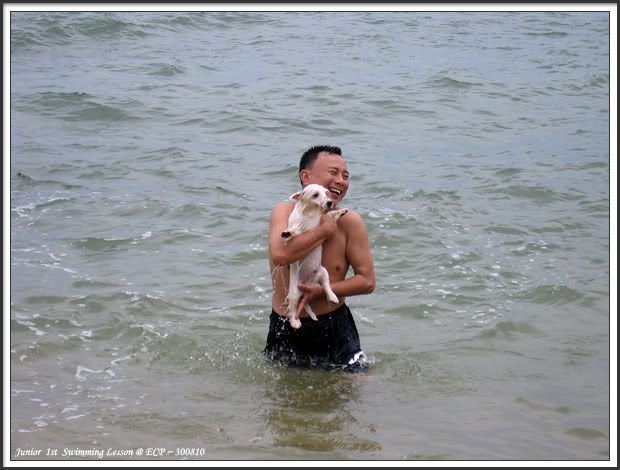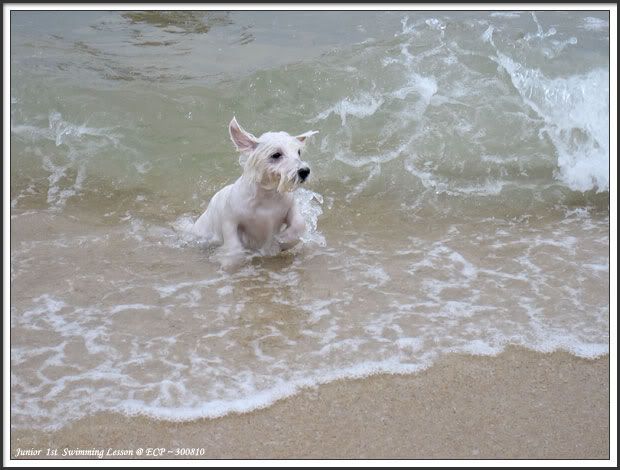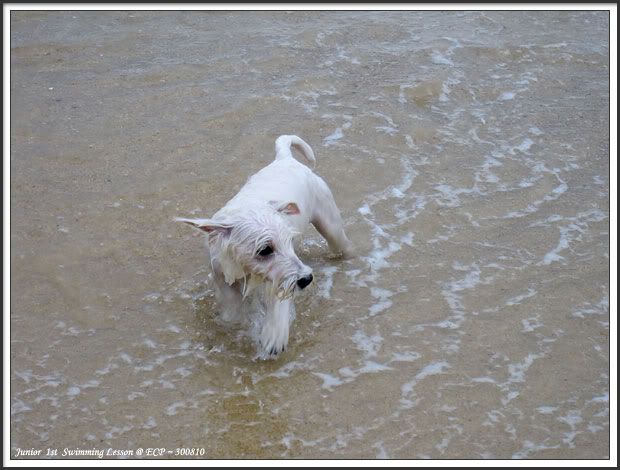 Junior was freaked out for a moment when "tossed" into sea water.
Quickly he found the momentum of walking in water and Junior was seen swimming back to shore to meet Scott !