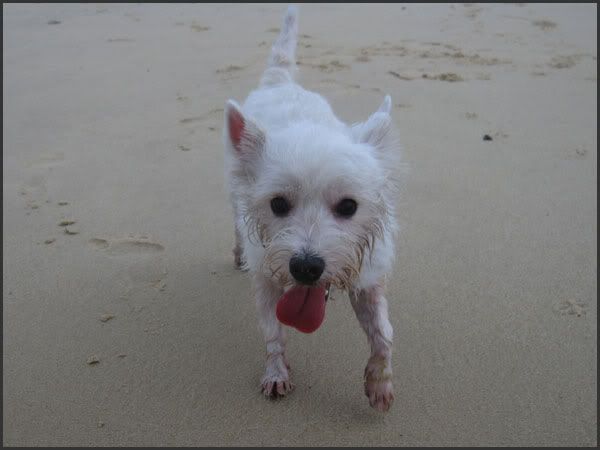 Hi, my name is Sugar and I like to play with Junior !
My daddy and mummy went to Europe for holiday so Scott & Junior came play with me.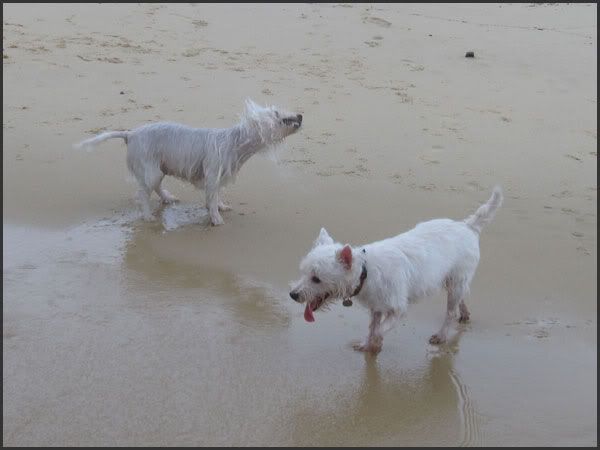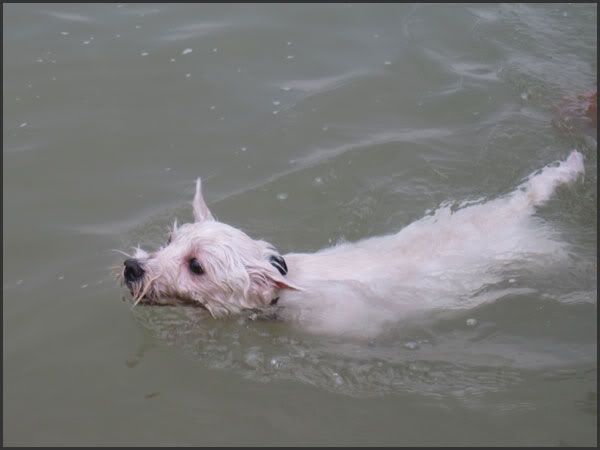 Look ... I am swimming but I was thrown in by force of course.
I don't like water ... didn't my mummy told you that !?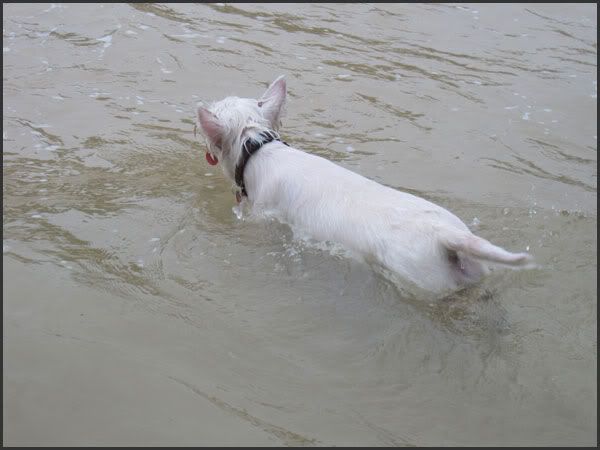 Phew ... made it back to shore safely ...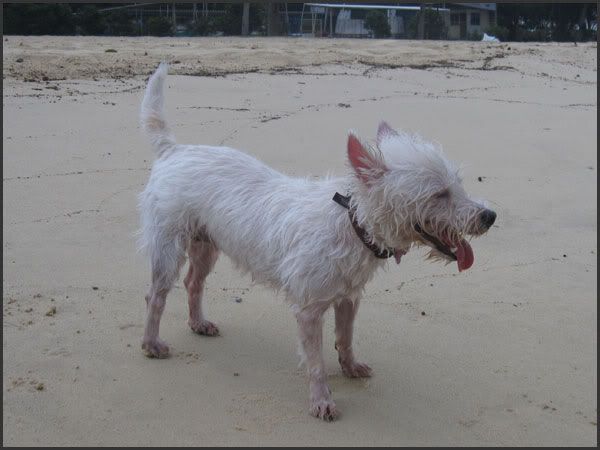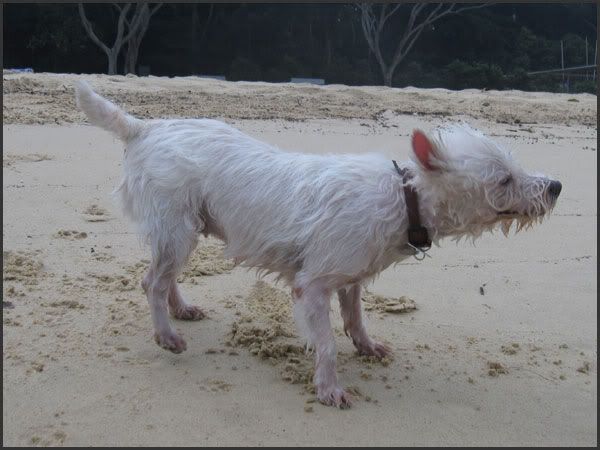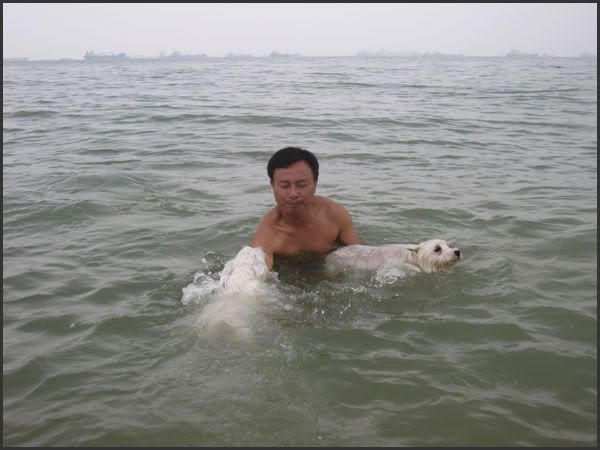 There goes Scott & Junior ... the water boys !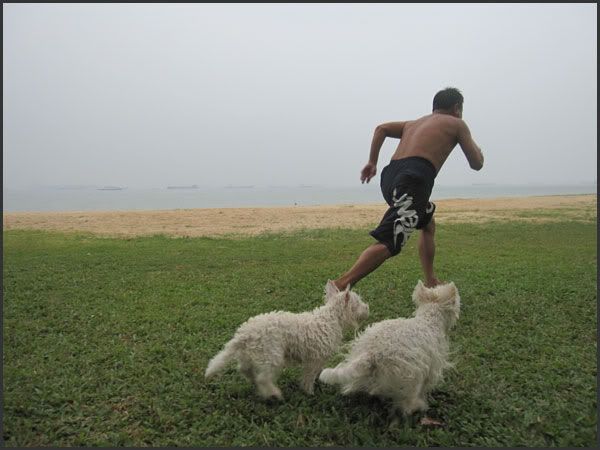 Daddy having a hard time catching up with Scott !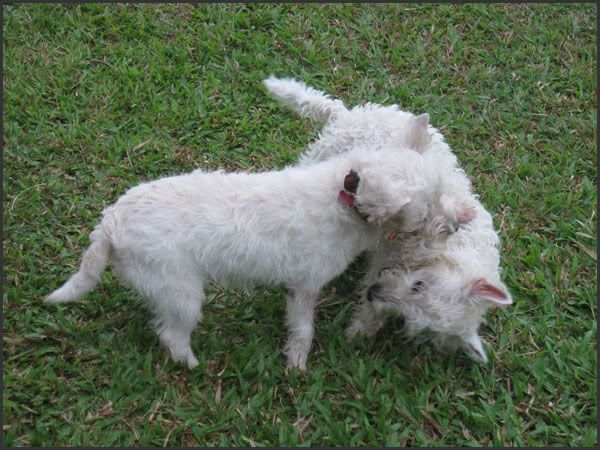 Plenty of rough play from Sugar And Junior ...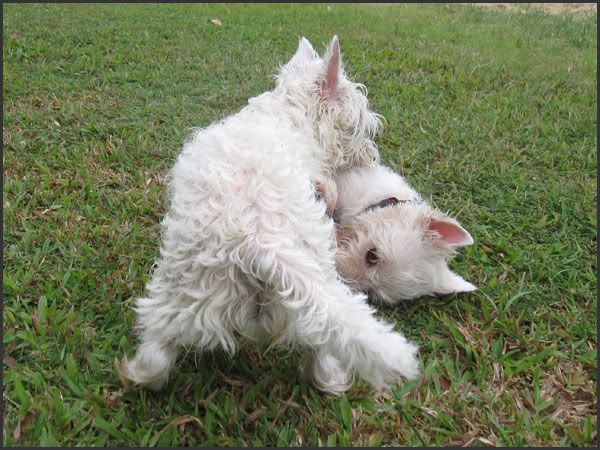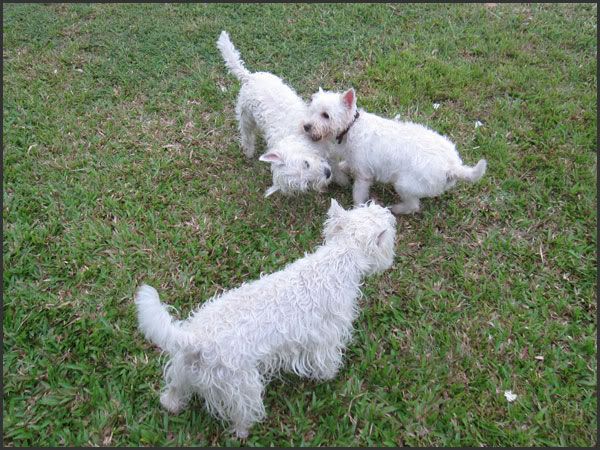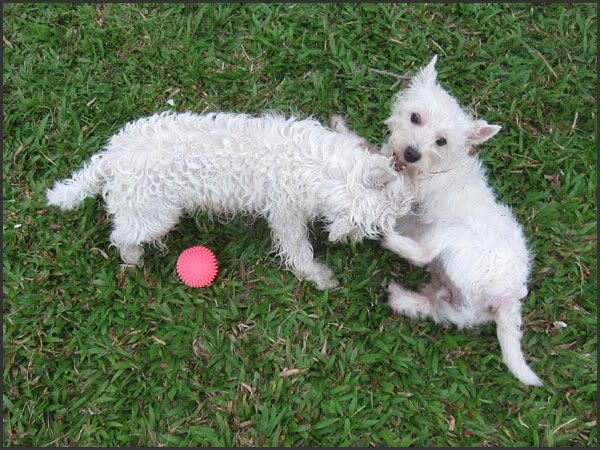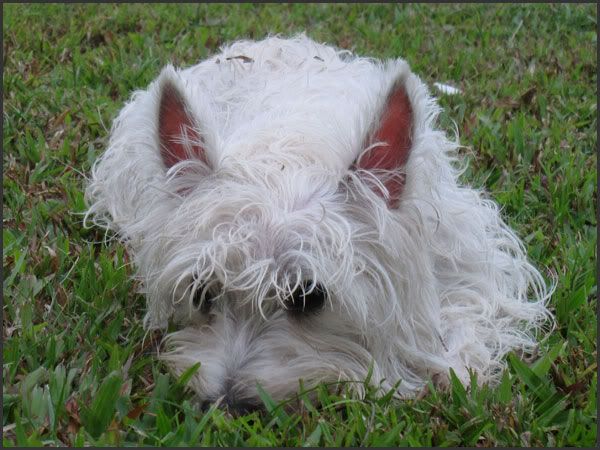 Scott choose to stay away from rough play and enjoy his time smelling the grasses ...



The quiet moment from the two ... Sugar & Junior.