my first trip out in 2011.
my first catch for 2011. LOL
lure: maria fake bait 5.5g
line: 8lbs
reel: caldia 2000
rod: NFC SJ- 601
leader: triump nylon shock
thought i brought my overkill set. initial plan was to make for coast. but miscommunication, what to do? doddee wasn't in his suit. so off we set to a fresh water ground to curb our urge.

one thing i love about this fake bait. it floats fast. the casting is good, beyond my expectation of a 5.5g coupled with my 8lbs line. with a lighter poundage i believe it can go way further. method i used, float to the surface, give it a tug, it darts into the water, dead slow cranking till it starts to push the water surface, paused, tugs it into the water again repeatedly. first i hit a baby PB. hook not sharp, PB got away. followed by a toman which also freed itself, but eventually landed me a PB.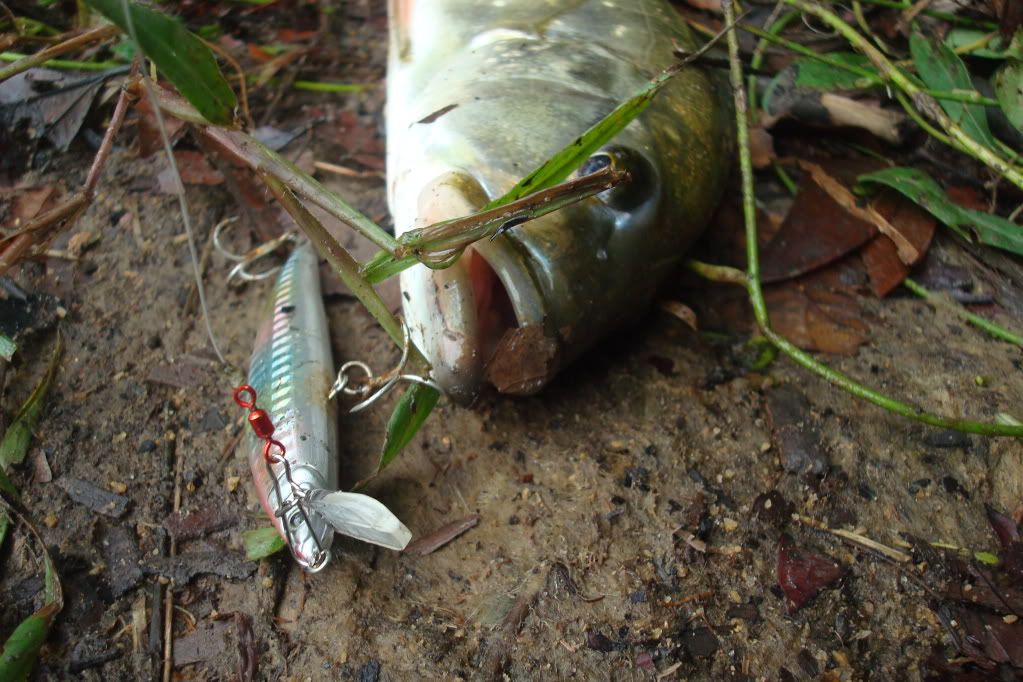 suprised or skeptical how i knew about what came to visit? the best thing about surface lure, and cranking it slowly. because i was watching my lure carefully, closely. i witnessed every creature which hit.