Been a long time since i've last posted! so here's some pictures that i took from last nights impromptu trip to Glenelg jetty, Adelaide
i was busy finding for articles/books from the school medical library to aid me in my upcoming assignment which was due on the 26th May, after gathering enough information i was satisfied and decided to give Gabriel a call to go for a squidding session, so went home straightaway to put down my stuffs and grabbed my egi gear to catch the train!
setups that we used
Gabriel
rod: Storm Shore X XS862MH 8'6″ 2-pc PE 0.8 – 2.0 7 – 30g
reel: Daiwa Luvias 3012h
line: 4lb fins windtamer
squid jigs: Yozuri Aori TO GVC( pink body, white belly) , Daiwa emeraldas nude brown ebi size 3.5
Tamban
rod: Majorcraft xride XRS-862E : 8'6 "· Egi (No.): 2.5-3.5 · PE.Line (No.): 0.4-1.2 · Action: REGULAR FAST
reel: Daiwa emeraldas INF2506W
line: Suffix versa game pe 0.8 connected to 16lb FC using fg knot
squid jigs: YAMASHITA EGI OH K / 3.5 B02 PG( hot pink, no glow), YAMASHITA EGI OH K Kougu 3.5 KG01 GLO (orange with glow, sangkot this on some rope)
Once we reached the jetty we saw several people already there fishing but nobody was eging, so we immediately walked around and flicked our jigs out in hope of landing some squids for dinner
Gabriel on his first squid of the night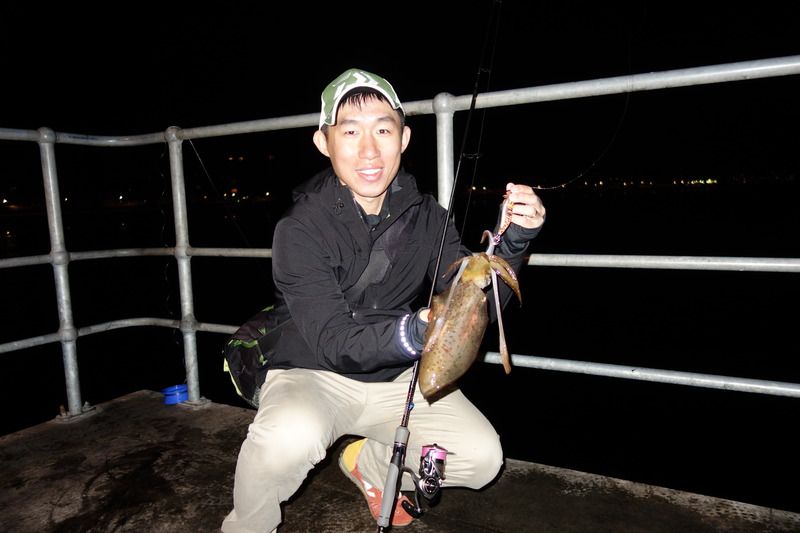 Tamban strikes!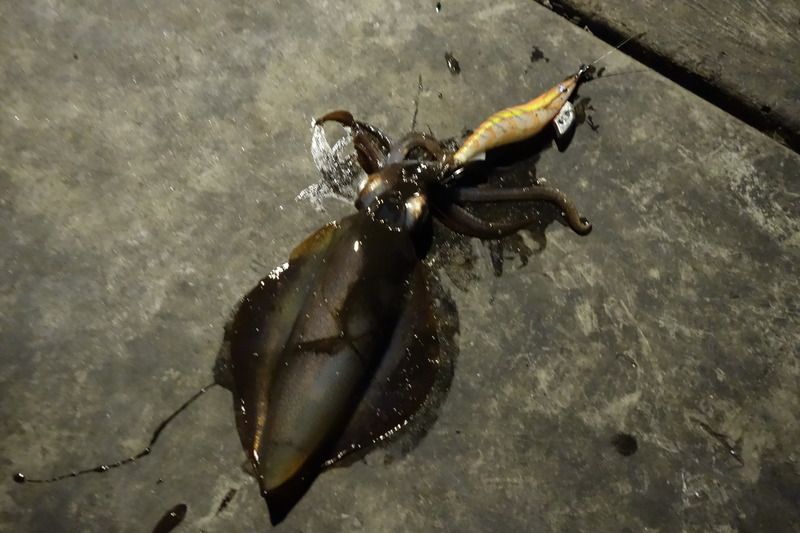 hit this cuttlefish somewhere midwater, couldn't even lift it off the water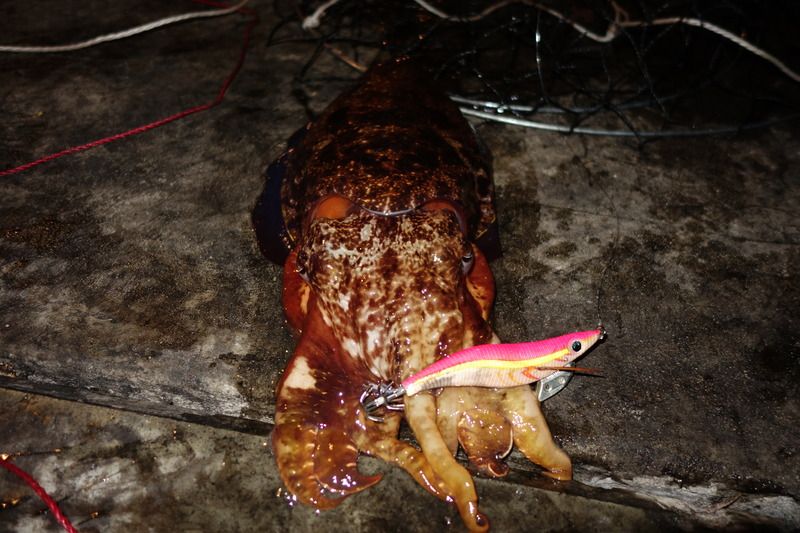 final tally of squids! the cuttlefish was given away to the guy who helped my land it with his crab net