I've finally decided to make a thread of my sotong adventures of Adelaide instead of having multiple posts, so stay tuned to this thread as i'll update it regularly
The wind forecast this week wasn't that fantastic with winds ranging from 20-40km/h, with winds this strong it is hard for the squid jig to sink properly and also it can be a double edged sword depending on which direction the wind is blowing, it can either hinder your casting distance or it can assist your jig in hitting further distances into the darker areas away from the jetty where the waters aren't illuminated by the jetty lights, that is also where i've had most success in hitting larger specimens or impede your distance
Recently poisoned afew friends into eging, and they have been hooked! Today managed to jio Alvin out for a sotong session at Glenelg jetty as the winds were forecasted to be 18km/h at 7pm and 13km/h at 9pm.
Reached the jetty and the weather was fantastic! Apart from winds piercing through my shirt, it wasn't too warm or cold.
Seems like there is going to be a beach volleyball competition over the weekends, might head over and snap a couple of pictures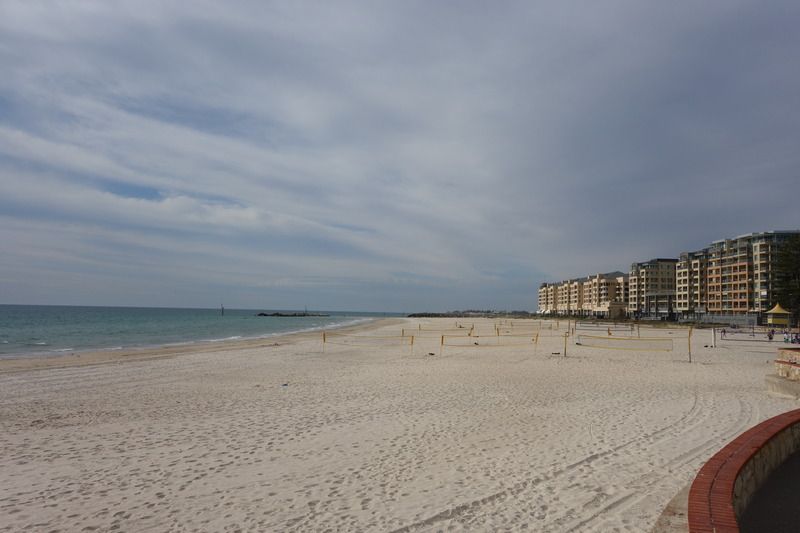 Alamak! i forgot to take a picture of the jetty, will do so the next trip!
almost clear waters! not the clearest i've seen, but they'll make do as squids prefer clear waters. Should be a pretty good trip i guess? :x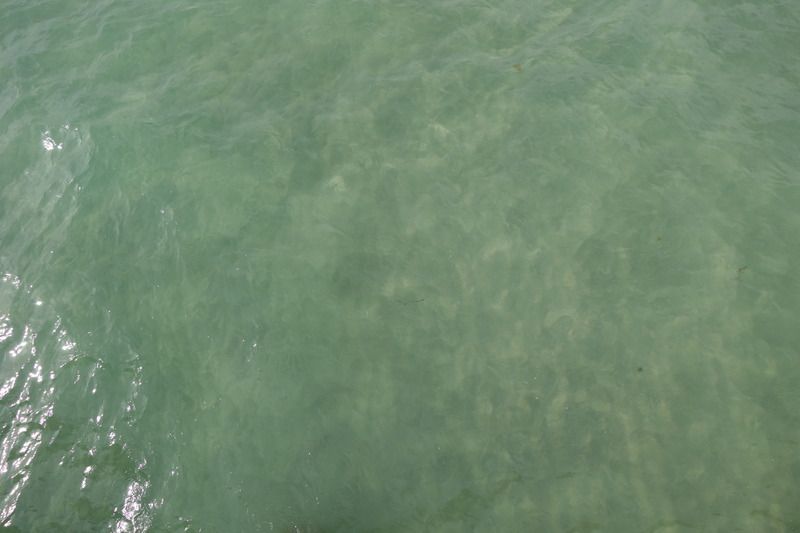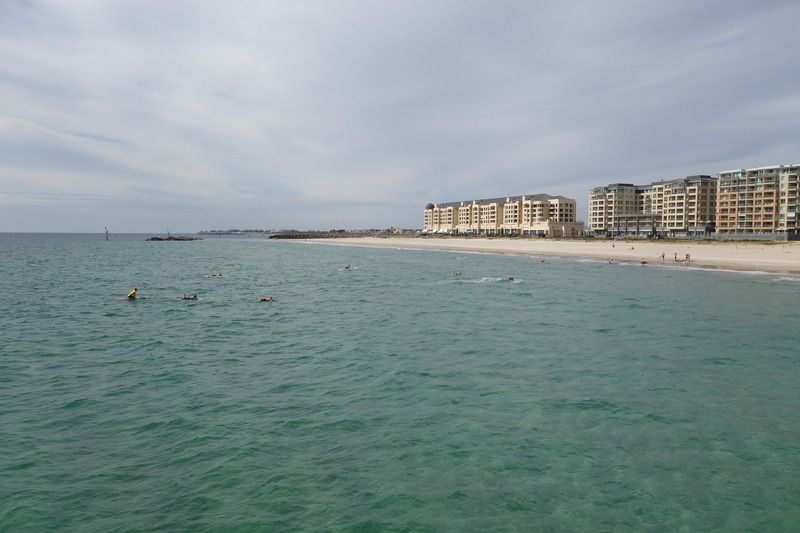 Some of these guys have been here since 12pm and not a single squid was landed, and this old chap was insisting 'no squid will come today' and i insisted that they'll come just before sunset, was so tempted to make a bet with him



We should have one of these at our jetties! set size limits to promote sustainable fishing so that the younger generations will still have a chance to fish
Someone's going for big game tonight! there were 3 runs on that setup, but he failed to hookup =/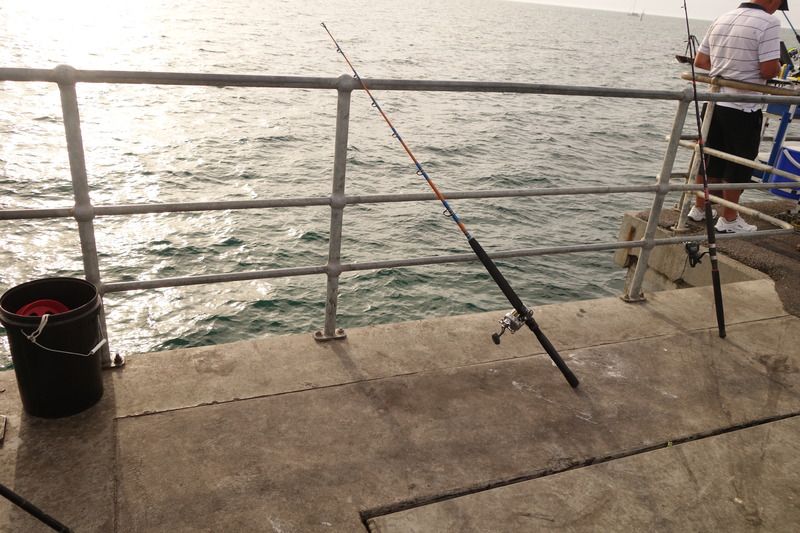 A boat collecting water samples came real close to the jetty as it was drifting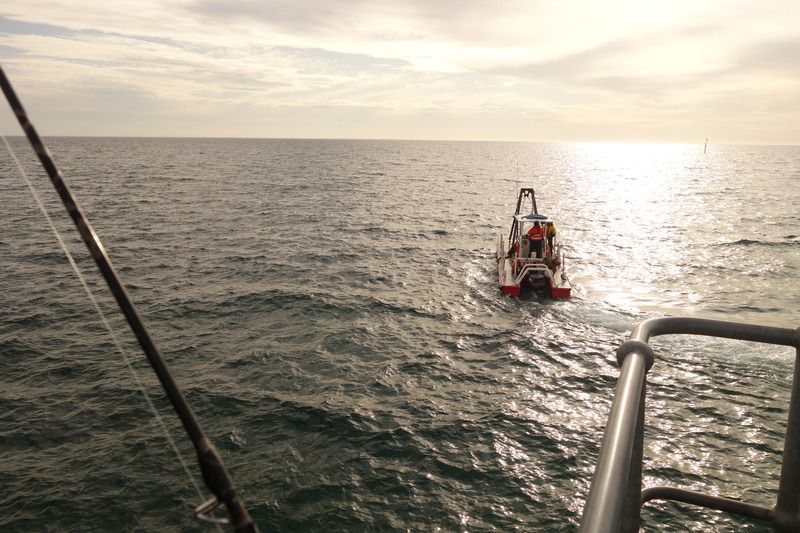 Got to my spot and setup my gear
gear that i was using
rod: Majorcraft xride XRS-862E : 8'6 "· Egi (No.): 2.5-3.5 · PE.Line (No.): 0.4-1.2 · Action: REGULAR FAST
reel: Daiwa emeraldas INF2506W
line: Suffix versa game pe 0.8 connected to 16lb FC using fg knot
squid jigs that performed: , YAMASHITA EGI OH K Kougu 2.5 orange glow, 3.5 white glow
hooked onto a clump of weed, and amongst the weed was a baby spider crab! thankfully the barbs didn't pierce it, snapped a couple of photos before putting it back. Had to take at least 10 shots on my camera to get this good shot.. ><
Tamban scores! just before sunset, this squid decide take my Yamashita 2.5. If the old guy who said no squids will come today saw me land that squid, he'll be furious! xD Luckily he left early hahas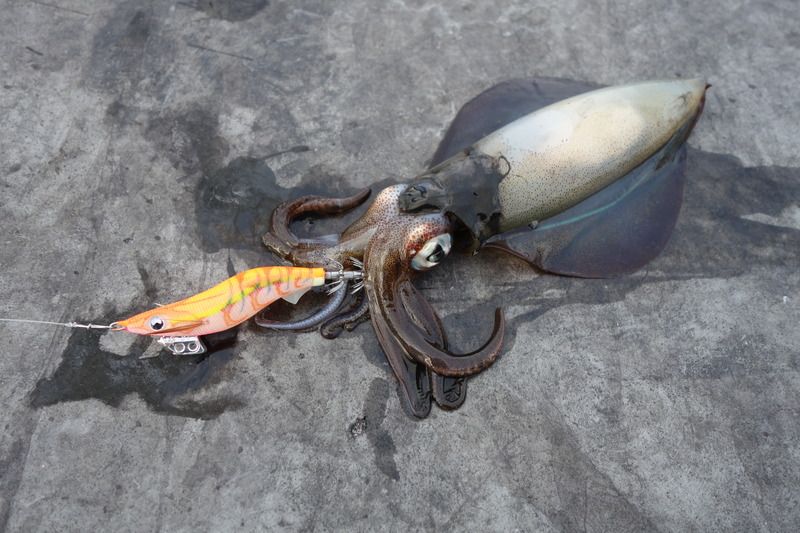 Here's our greenhorn Alvin! thumbs up for good luck

Here's the aftermath of 2 squids, didn't take a shot of the second squid but it was the exact same size as the first! And also landed on the same 2.5 jig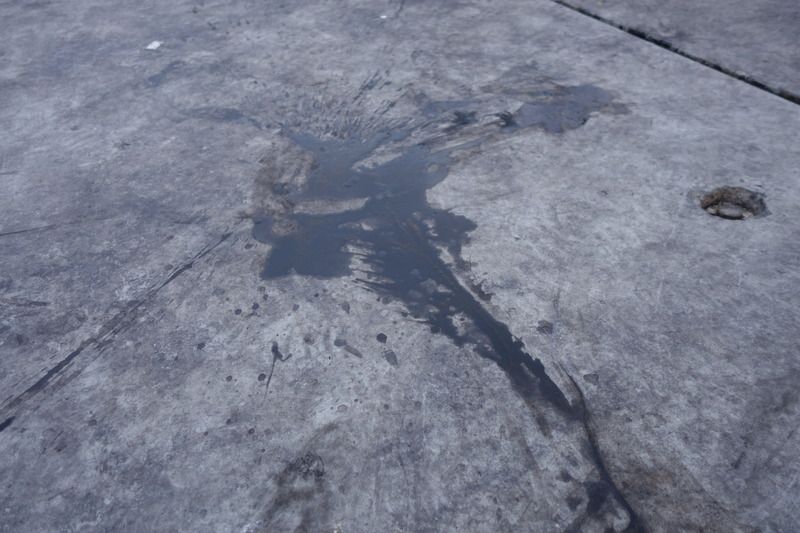 the concrete floor covered in squid ink! There is another jetty down south called brighton jetty, the amount of ink stains there is crazy! I'll snap some photos next time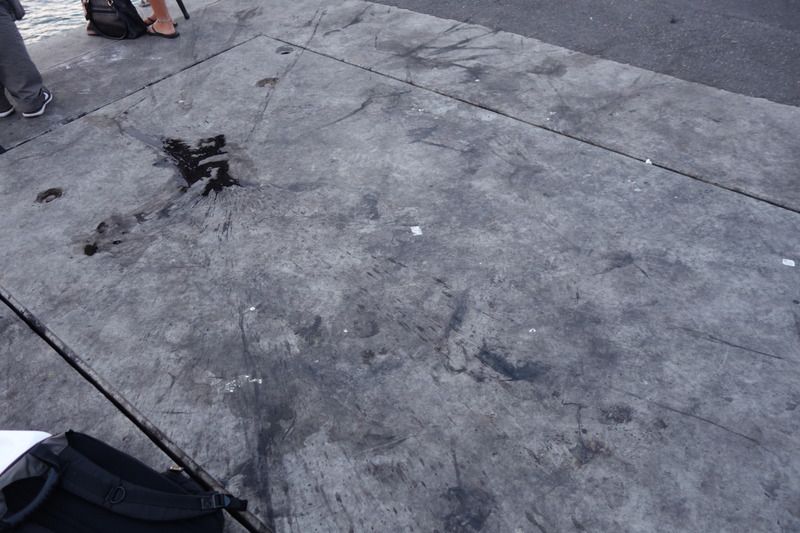 Enjoying the sunset from the jetty! Not the best i;'ve seen but it's still a pretty sight.
One of the perks of fishing is that you'll get to see lots of pretty views of sunrise and sunsets.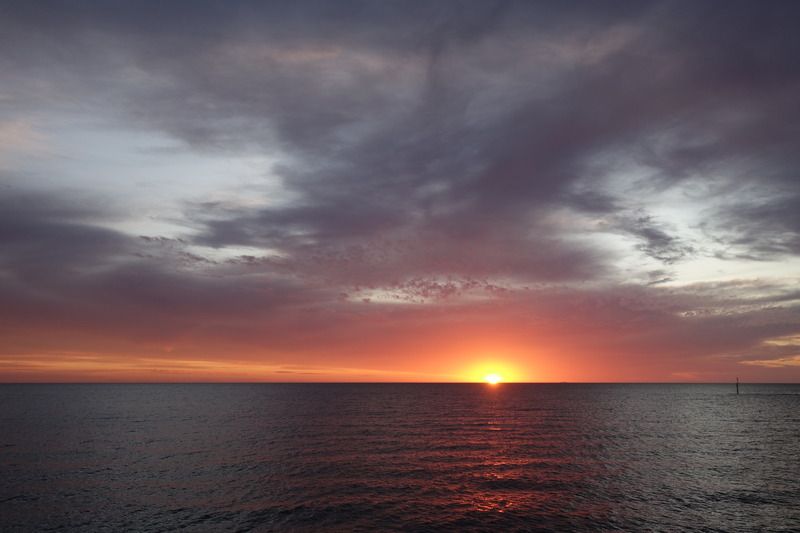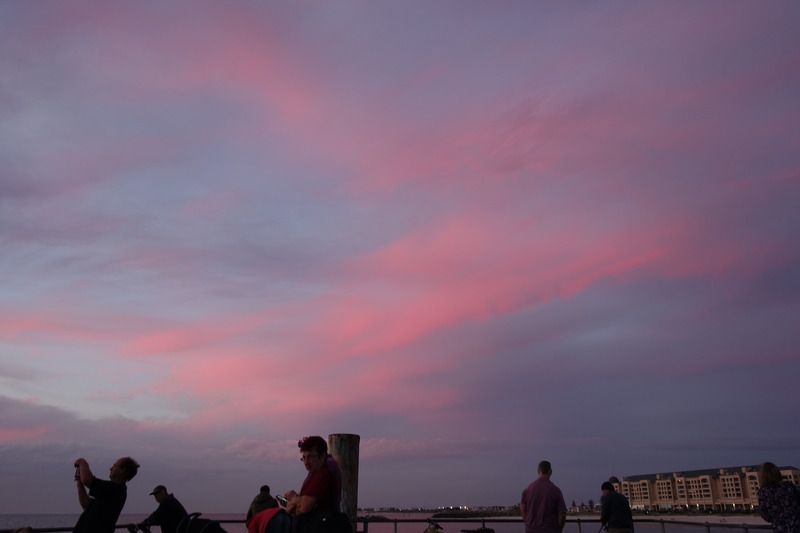 On the last cast i hit this bigger squid, and it was hooked on one of the tentacles! If the squid was bigger, i'm pretty sure the tentacle would just break off
Overall it was an average trip, and i felt bad for Alvin as i've taught him all i know and he didn't manage to get one. Better luck next time Alvin, keep persevering and you'll land a big one soon.
Total score- Tamban 3 : Alvin 0