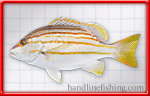 HLF Artist

Posts: 31
Joined: Mon Aug 24, 2009 5:23 pm
Location: Singapore
Fishing interest: Handline fishing ? Offshore fishing ...
Went offshore today with Henry and family~!
Look at our catches today!!
http://img4.imageshack.us/img4/5248/img1724v.jpg
http://img195.imageshack.us/img195/2559/img1727p.jpg
http://img5.imageshack.us/img5/3857/img1733xt.jpg
http://img690.imageshack.us/img690/9206/img1737.jpg
If you like to see more pics, can visit me blog!! 6am le! I go koonz le... Come back clean the fish till mad mad mad...

But





!!!