when there alone early morn, caught a catfish while yii helping me to land the kitty when i hold it on the belly the kitty slip out of my hand, so tis catch no pose for kitty. For yr info remember to hold the kitty belly firmly while talking picture oreslse when they stuggle sure slip away.
2nd catch by me was tis 15lbs KIm on yii boga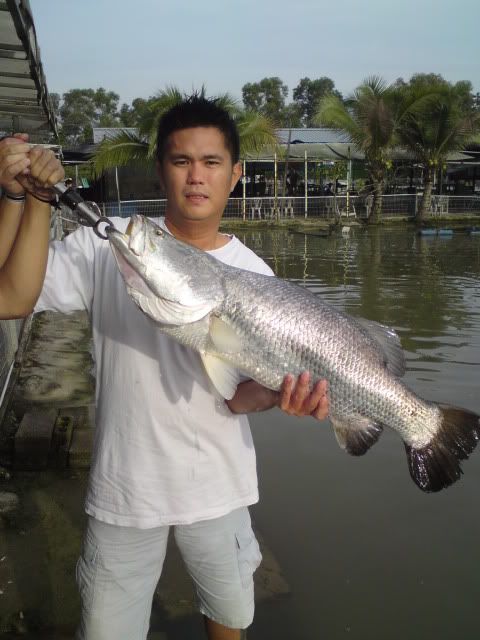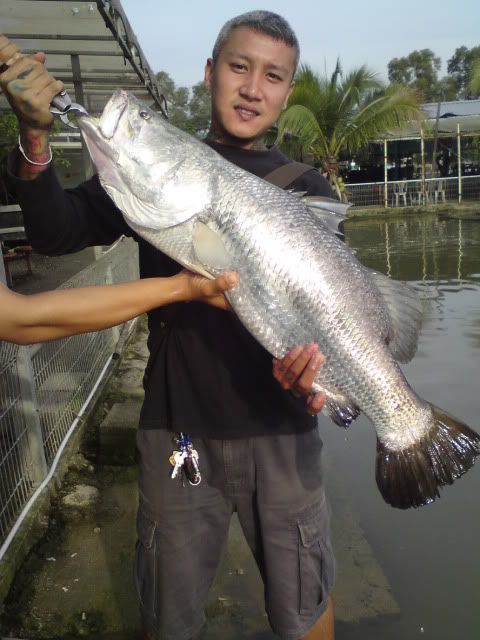 my frenz me me landed a few fishes, pacu lost while landing, nui er hong oso lost while landing therefore no pose of fishes for tis 2 species.
lastly my frenz catch a small tiger catfish, correct me if iam wrong.