Moderator: Handlinefishing
---
Accurate Striker

Posts: 321
Joined: Sun Jan 02, 2011 10:06 pm
Fishing interest: freshwater fishing and occasionally sea fishing
ask me anything about freshwater fishing and i will try to answer them :D
Location: jurong west
here are my pics for contribution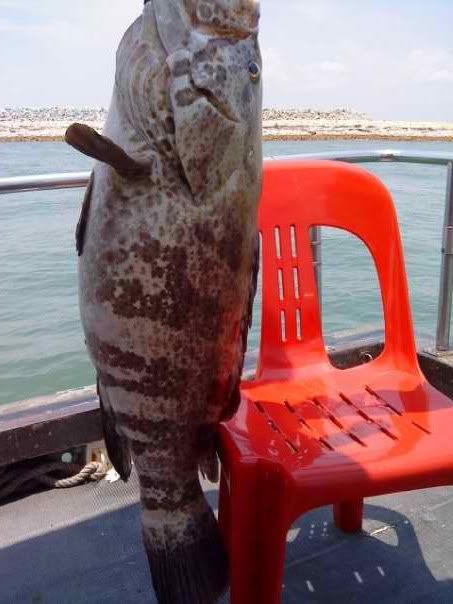 ---
Lucky Newbie

Posts: 4
Joined: Mon Jan 09, 2012 12:08 pm
Fishing interest: Fishing with Artificials
I've found that they relate a lot to structure (like most other grouper). Most of the time, find structures and they can be found. They grow to sizes of 10lb frequently in unpressured waters. The best tip for people to catch more groupers is to release most of the groupers you catch. They get sexually mature and reproduce at the size of 10", and since they are a structure relating species (they find the nearest structure near them after being born, and live there the rest of their lives), it is very easy to wipe out all the groupers in your particular spots in a month, if you kept all groupers. Big and small, as they haven't had the chance to reproduce.
---
Site Editor

Posts: 3977
Joined: Mon Mar 07, 2005 2:48 pm
Fishing interest: Handline fishing
Location: Singapore
Contact:
Welcome to HLF zenyoungkoh and thanks for the useful information. Through experience, I find this species very adaptive. They can be found from brackish estuary waters and mangrove swamps to deep offshore waters. When Kallang Basin wasn't barricaded yet, these groupers were very common along its seawall and breakwaters. They're still common in our waters though releasing them back into the water will definitely help in keep their numbers up.

I've also witnessed religious groups releasing farm bred fishes on a regular basis by the hundred into our waters. Orange-spotted groupers being one of the species.
---