Hey guys ... thought will open one thread on fishing spots.
To share some fishing spots and or update places which can or cannot do fishing.
I guess it some good infos here for us all anglers ...

Do participate in this thread ... simply snap a pic of your fishing spot when you next go fishing.
It doesn't have to be taken with good cameras ... most hand phone can snap camera quality pictures nowadays.

And I do understand some kakis being reluctant to share fishing spot in the forums.
So it's really up to you to disclose your fishing spot.

Cheers.

Here Fishing Spot no. 1 : 6 Pipes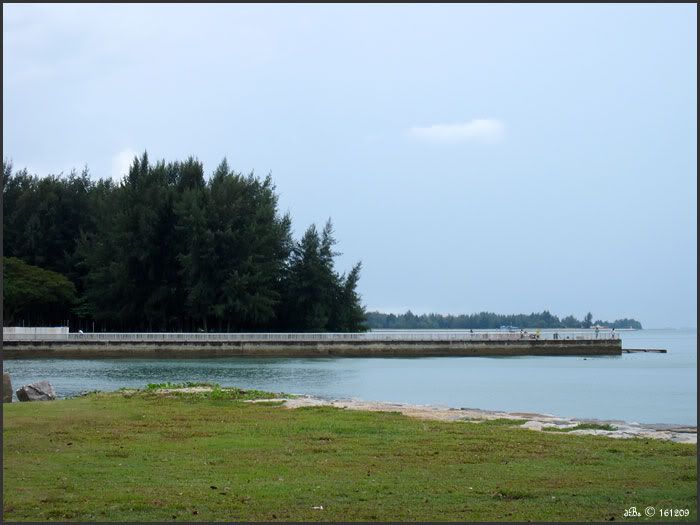 A nice place to do fishing.
Current looks pretty strong if you are fishing facing the open sea.
Surf fishing would be recommended.
For normal fishing ... can try the huge long kang leading out to sea ...

One of our kakis hook up a 10Kg+ KBL there once ... but that was many many years ago.
It was right in the huge long kang.

I have not fish there personally but will be trying it out.

There is a free parking car park area near the sailing club so it's a short walking distance to 6-pipes if you drive.

Any updates on this spot ?
What fishes to expect ?

Near the 6-pipes right behind the car park is a break water area ... very promising fishing spot.
However ... please do not fish there as it's illegal !
Please keep a safe environment for sailors, swimmer Scott and us.