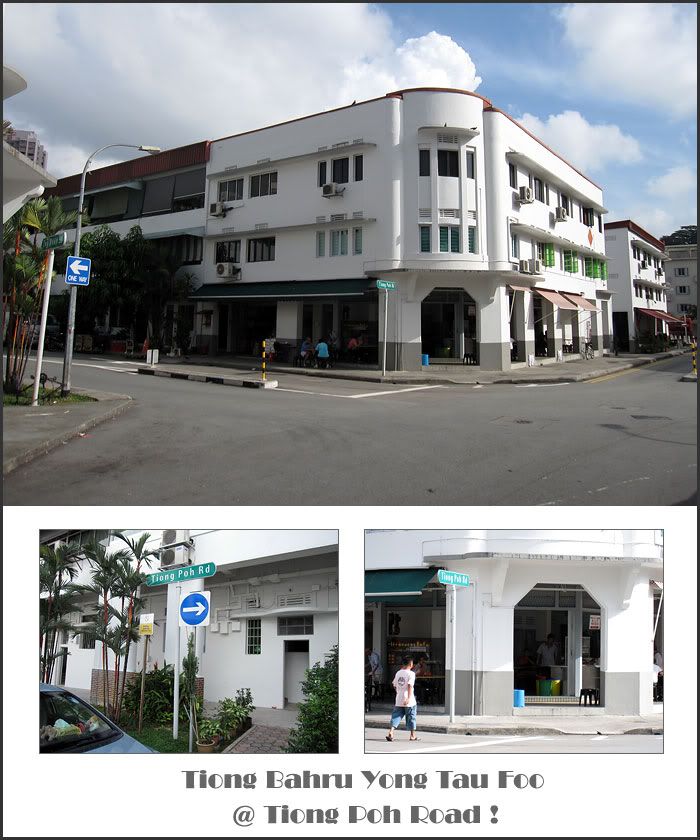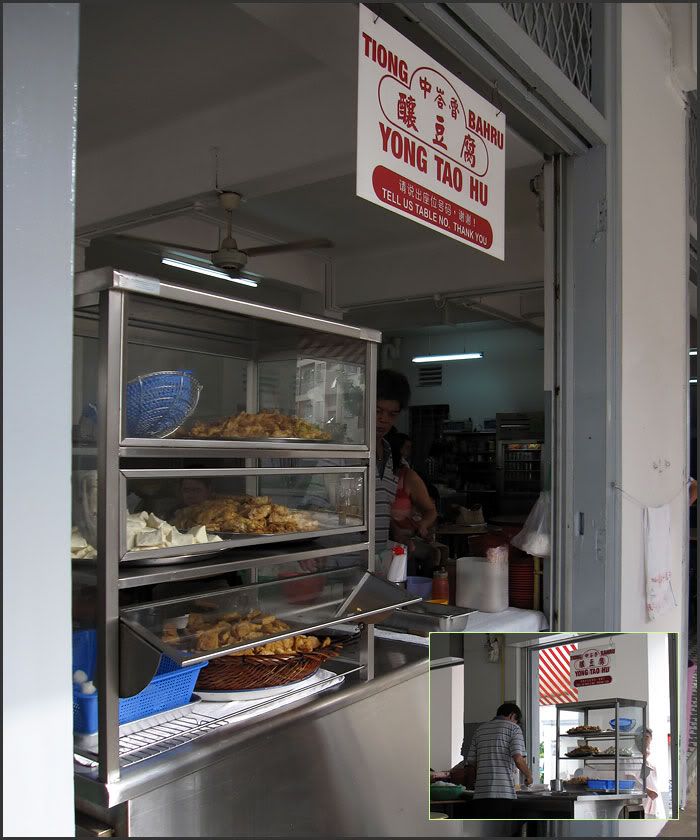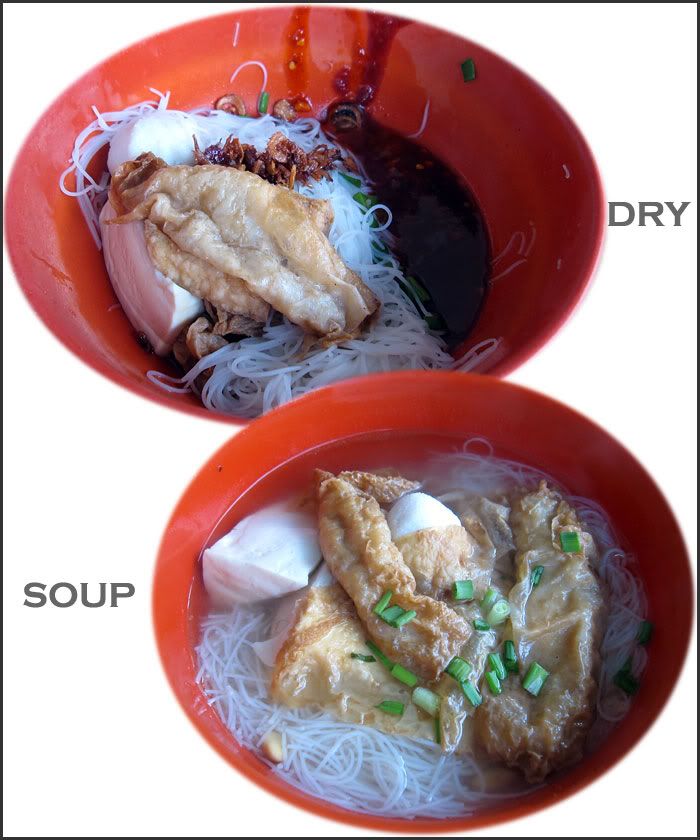 Tiong Bahru Yong Tao Hu
No Name Coffee Shop
Blk 56 Tiong Poh Road ( junction of Eng Hoon Street )


A no name coffee shop hiding in a corner of Tiong Poh road facing Eng Hoon Street ...
A neat little coffee shop without a name !
houses a stall selling some very nice "yong tao hu" !



Of course this yong tao hu stall is not the usual "famous" stall with plenty of advertisement pasted all over it's stall front.
It has a simple stall front set up ...pretty tradition type with a small display cabinet in stainless steel and glass.
There is no facy selection of yong tao hu spread here and they only serve mee hoon.

You can either eat it as it is or have it with mee hoon.
This you can choose to have it either soup or dry version with some sweet paste n chilli all in a bowl.
At $3 per bowl regardless if you want mee hoon or not !

My favourite item is the fried beancurd skin with fish paste.
One look at the fish roll floating in the soup makes it look overly soft ...
Don't be fool by the look ... it taste very nice.
The fried fish rolls are thrown into the soup to soak for a short timing just before serving to you.
Very juicy and the fish paste is smooth.
The soup stock here is sweet .. they uses yellow beans which can be seen in the soup.
Very tasty and delicious to eat as breakfast or lunch.

Though they are not famous ... be patient to wait a little while food is serve to you.
It's worth the few minutes wait.