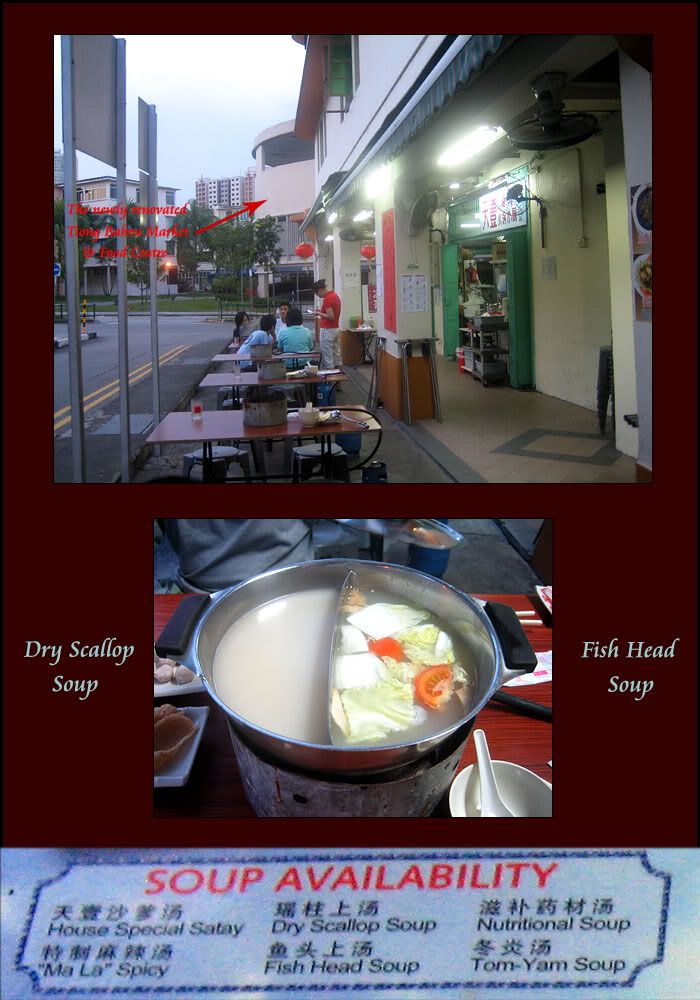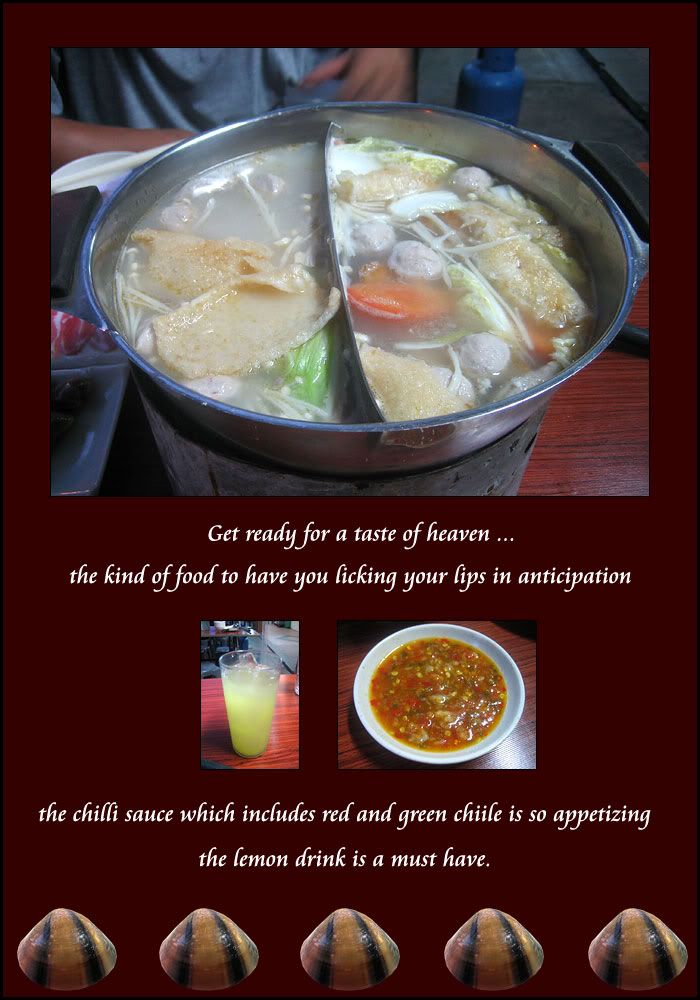 天壹港式火锅小厨
Tianyi ( HK Steamboat & Cuisine )
Block 71 #01-49
Seng Poh Road
Singapore 160071

Operating Hour : 5pm - 1am

Reservation Tel : 9005 9466 / 98357366


Eating is Singaporean pastime ... and what better way to enjoy your food than buffets ?

Steamboat Buffets ! Top on my list



My interest in steamboat is more than just the food itself ...
it's the atmosphere that is generated from friends/relatives dining together ...
While the soup stock is heating up .... each starts to hurl plates after plates of fresh seafood like prawns,
different types of meat and vegetables into the steaming mixture .....
Chopsticks at the ready to grab the cooked food ....
The experience is simply enjoyable and relaxing way to dine out.

We used to patronize this stall very often then ...
Sometime last year ...they took the delicious pig's intestine off the menu and we stop eating there since.
Drove pass it the other day ... decided to have dinner there.
It's a blessing ...they have our favorite food ( 猪大肠)back on it's menu !



There are 6 different soup stock to choose from ...
You can even choose 2 different types and they will served it in a two compartment pot.
For the price of $18.80 per person if you are going for the buffet ...
You get to choose from more than 50 items listed on their menu B and C
Food items are served on small little Japanese plates
Staff are always on standby to take down your next round of order

Some must try items includes their shrimp wanton, sliced pork ( san zhan bak ), fish paste ...

The above meal cost us $47+ and we definitely will be back for more of the 猪大肠 !