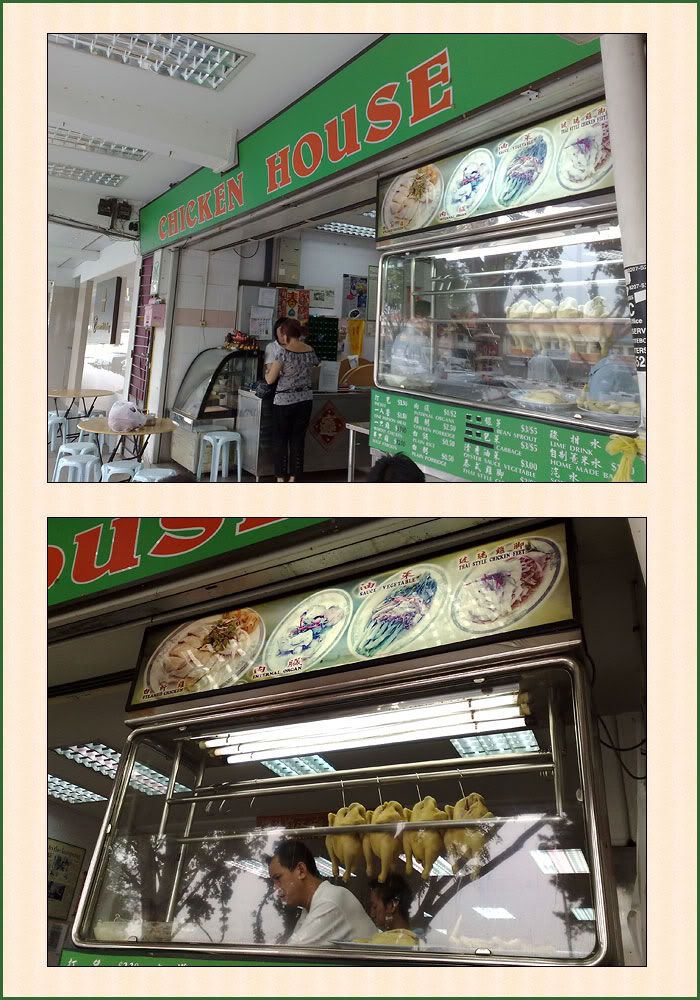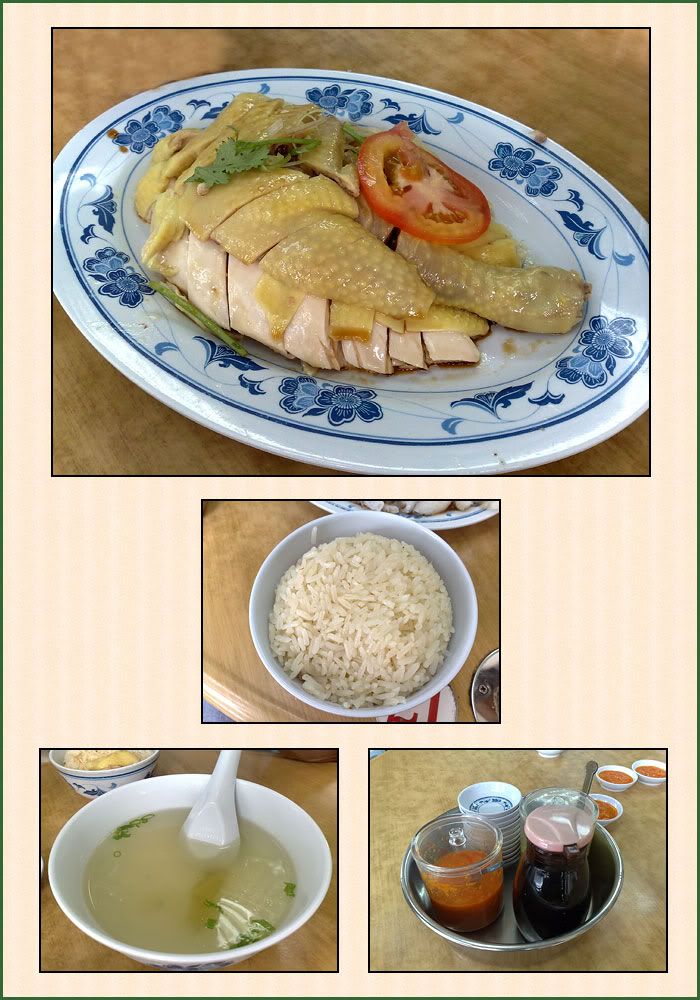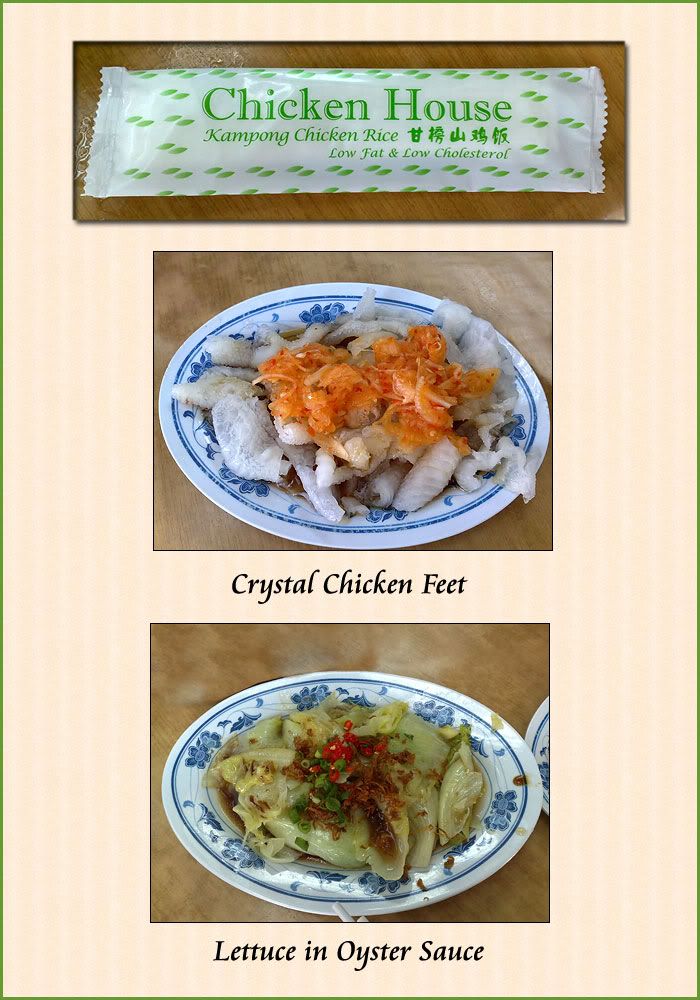 Chicken House
255 Upper Thomson Road
Singapore 574382

Tel: 6456 0698


Simon is a die hard fan of chicken rice, white chicken only for him.



Chicken House ... located in a unit of shop house along Upp Thomson Road.
You probably miss the eatery as their signage has a huge crab instead of a picture of a chicken.



Kampong Chickens are different from the typical type of chicken which are injected with hormones.
The birds are allowed to run freely instead of rearing in rows of small cages like the normal chicken.
The chicken "running" activities allowed to train up their legs and bodies muscles
which make the meat firmer and nicer to eat.

Chicken House served only kampong chicken which is smaller and slimmer
The meat is so much tender compared to normal chicken.
Yellowish in colour probably due to the yellow giner they used in the process of cooking
It is definitely more healthier to eat due to the lesser fats in the chicken.
The rice is frangrantly ... not too oily.
I love the chillie sauce with a small amount of ginger paste.

They provide nice chicken soup to go along with the meal.
Other side dishes you may wish to try are the crystal chicken feet in thai sauce, jelly fish
or lettuce in oyster sauce.
Love the crunchy white transparent jelly fish ... nice appetizer to begin the meal with.

dBilicious Index : 3.75/5