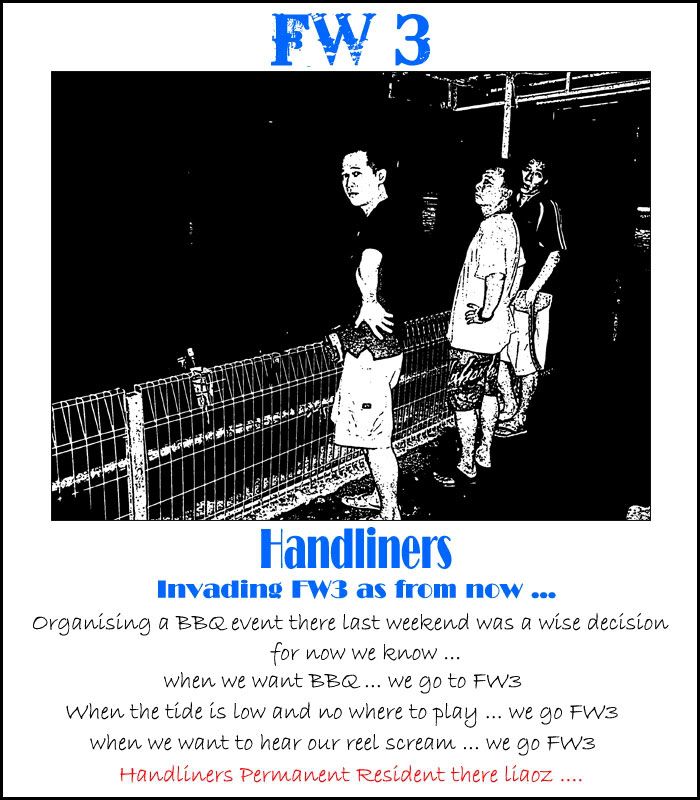 The gang will call FW3 their 4th home from now on ...

It was a last minutes decision to proceed to FW3 instead as we needed to hear some reel screaming badly.
Gave Vincent a call and he managed to provide us with food for BBQ.
As we called him an hour before going down ... we were happy he was able to get things done up for us.
As usual ... the friendly staff set up everything for us ...
All we need was to enjoy our fishing.



Now ... we know where to head to when we need to BBQ.
That's a definite yes coz it's really hassle free and convenient.



Here's the delicious food and our favourite ... BBQ Crabs !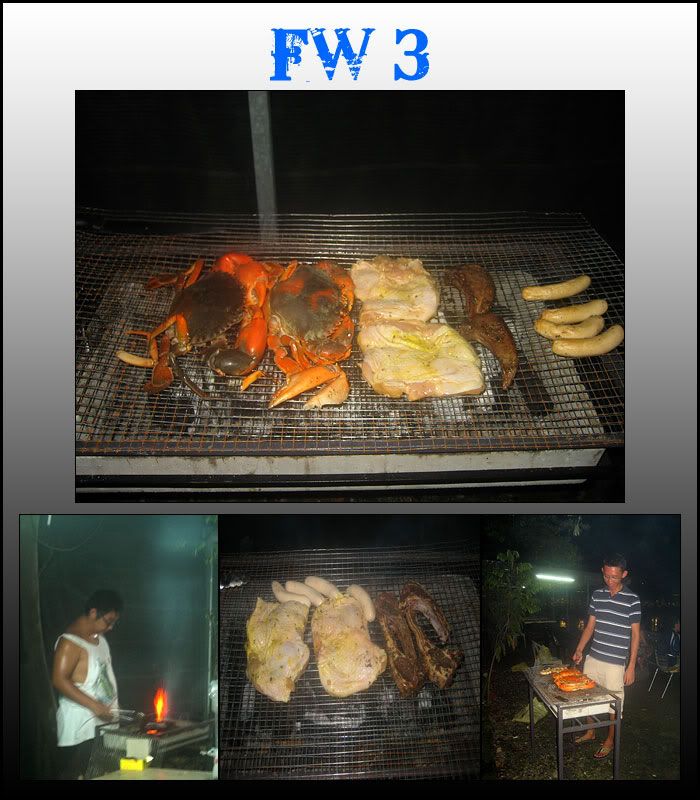 Mr and Mrs Rookie and their juniors joined us later in the night ...
They had a fun time bullying the milk fish ...
Or rather ... feeding the milk fish with bread.



That's one pro angler in the making ... look at the way he hold the prawn rod! lol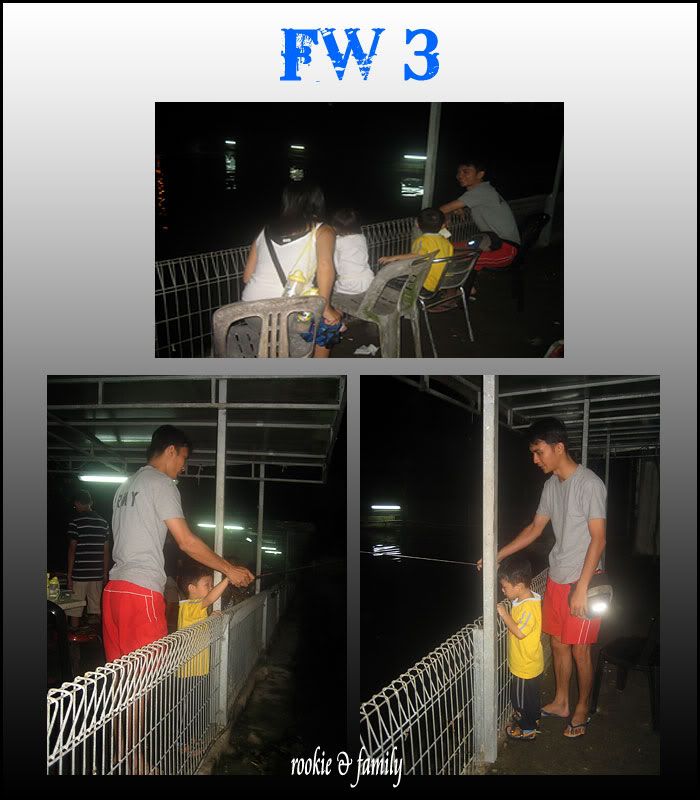 Finally ... raspiritz landed his first kitty.

Sadly ...

He did not hear his reel scream coz he was in the toilet.

He did not fight the fish coz he was in the toilet.

But ....

He landed the fish coz ... it was too small to be landed by rest of us. lol !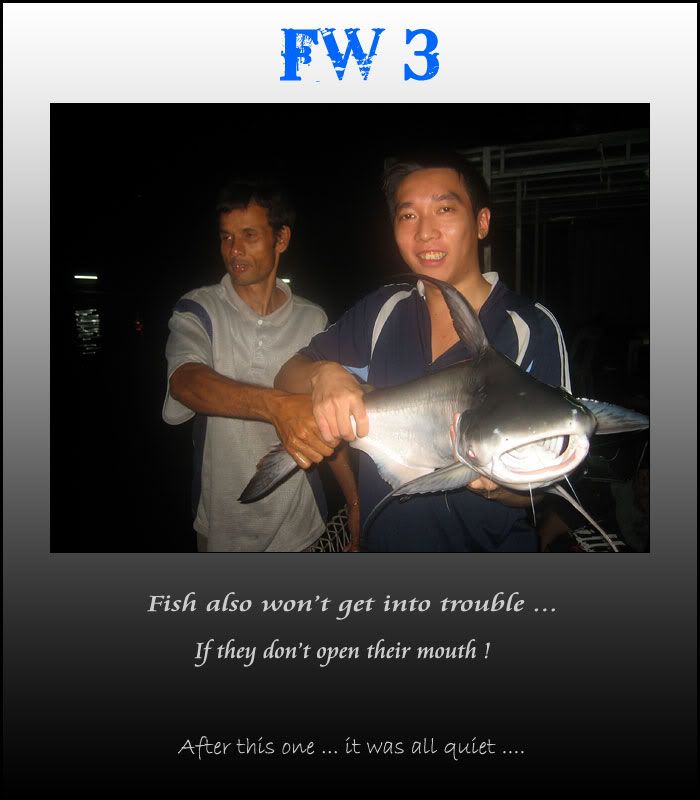 Tere joined us bringing with him gifts from Dubai.



All have worr~



And the chocolate with VSOP was heavenly ... when the liquor exploded in your mouth with the thick chocolate melting away ...



Another fun filled nite though only one KITTEN was landed.

The fishy learns their lesson ... even the fish won't get into trouble if they do not open their mouth!