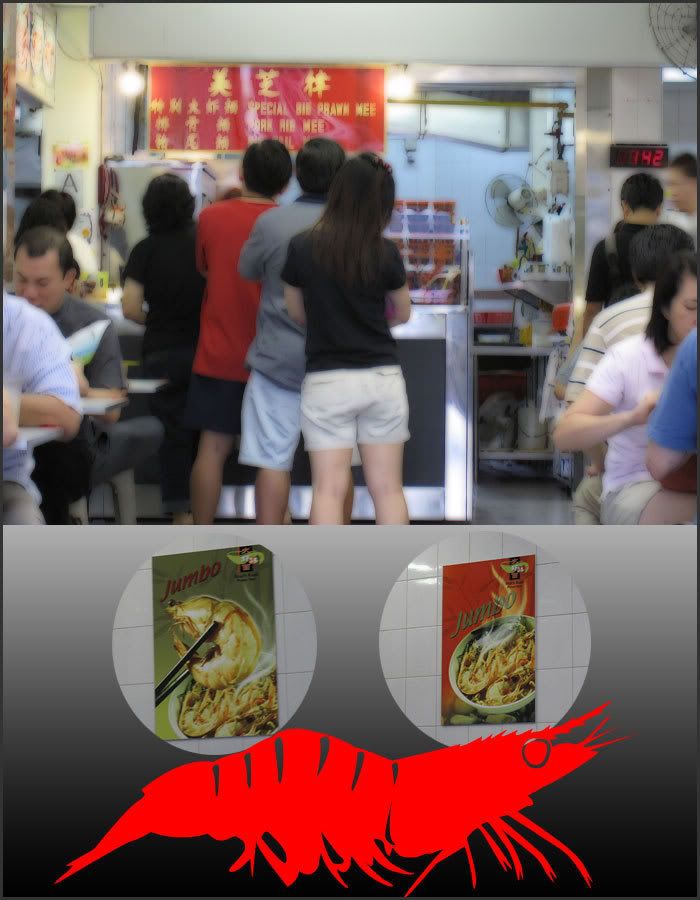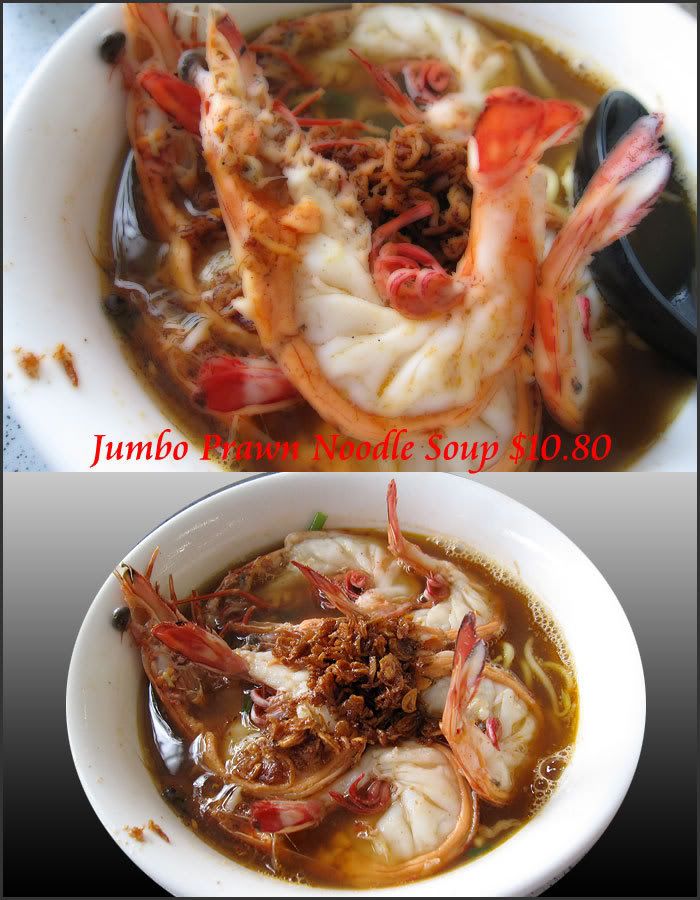 BEACH ROAD PRAWN NOODLE HOUSE
370 East Coast Road
Singapore 428981

Tel : 63457196

Business Hours : 8am-4pm daily
Closed on Tuesdays


The prawn noodles here at Beach Road Prawn Noodle House are really good.


* Note ... it is located in East Coast Road and not Beach Road despite the name

This O-So_Famous prawn noodle is probably the most expensive around.
With the price increase, I do notice the prawn size getting smaller but it has not affected it's business much.
In fact ... they have expanded from one shop space to two, you still might have to wait for a seating on weekends.

Their signature Jumbo Prawn Noodles, cost $10.80 now.
Served pipping hot with each jumbo prawn cut opened in the center with the shell in tact.
It makes eating the prawn easier as the flesh can be extracted without having to shell the prawns.
The essence of this dish is in the soup - extremely savoury soup which is flavourful of the prawn extract.
I like to eat mine with yellow noodles, add in your own dosage of chilli powder and eat it with chilli padi ... simply heavenly.

Something which I notice ... Ngor Hiang seems to always go hand in hand with prawn noodles.
Same thing goes here at the Beach Road Prawn Noodle House, a ngor hiang stall right besides the ordering counter.
I like their yam fritters ... crispy and delicious.
This stall doesn't really need to be outstanding to do well as they ride on the success of the prawn noodle.
While waiting for the prawn noodles to be served ... most of us tend to order the ngor hiang as side dish.

dBilicious Index : 4.0/5