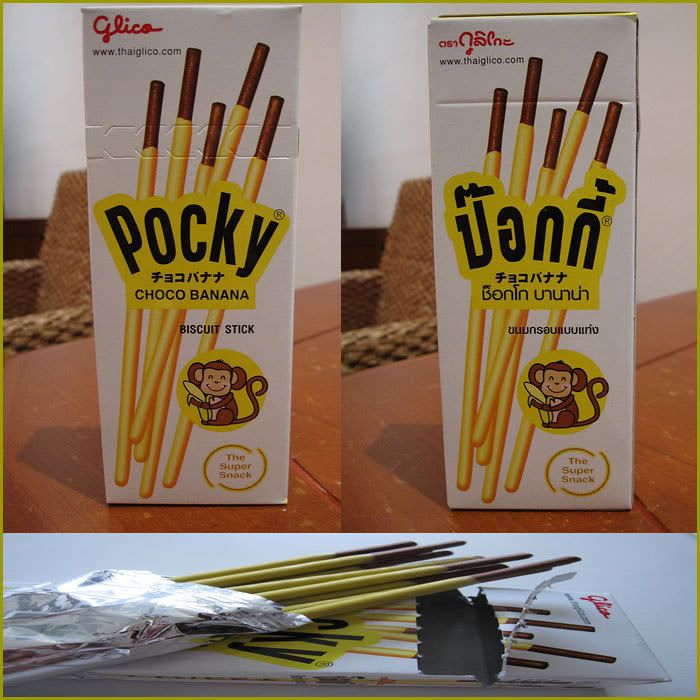 CHOCO BANANA

Bangkok, city of the nice people loves Pocky too.
It's easily available in any 24 hours mart or petrol kiosk.

Bought this one on my first day in Bangkok, Choco Banana.
Thais love to eat banana, one of the common street food found almost everywhere.
Banana placed on small stove BBQed and sliced n packed into small bag sold at 20bahts.
Yummy is the word.

So is this Pocky, rich in banana flavoring.
Yellow banana creamy with choco pretz sticks.
If goes with normal pretz sticks should taste even better.

Didn't see this in our local market ... wish they import this one.