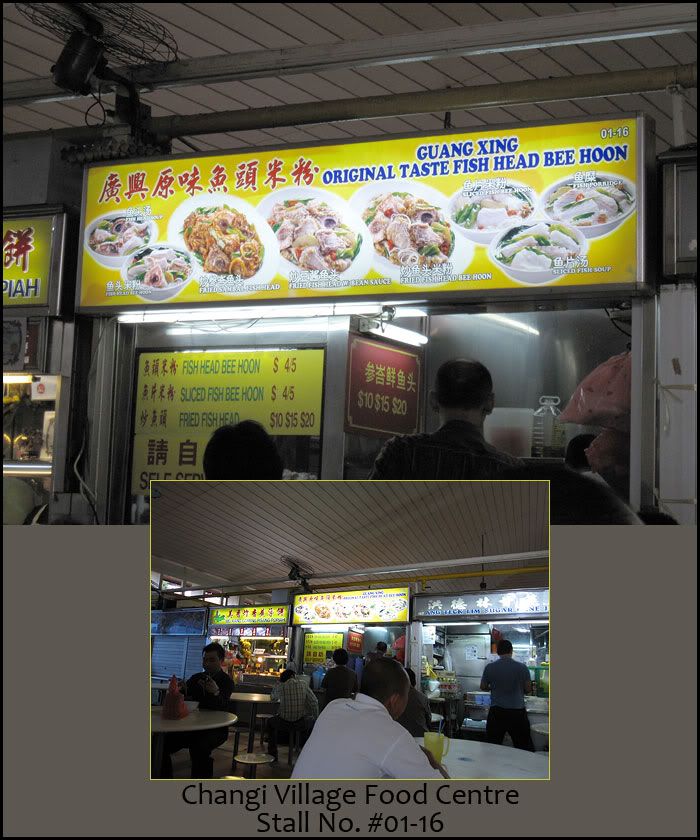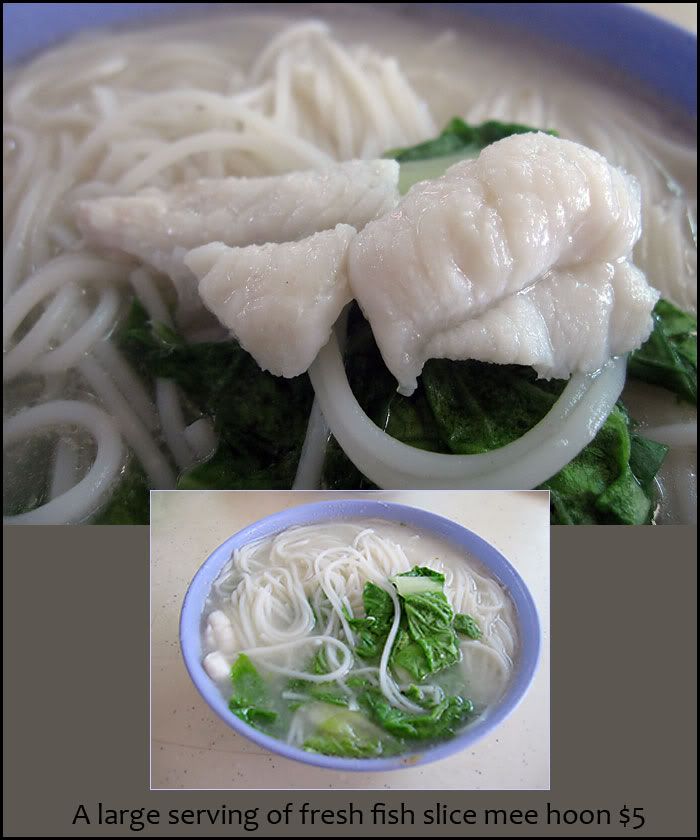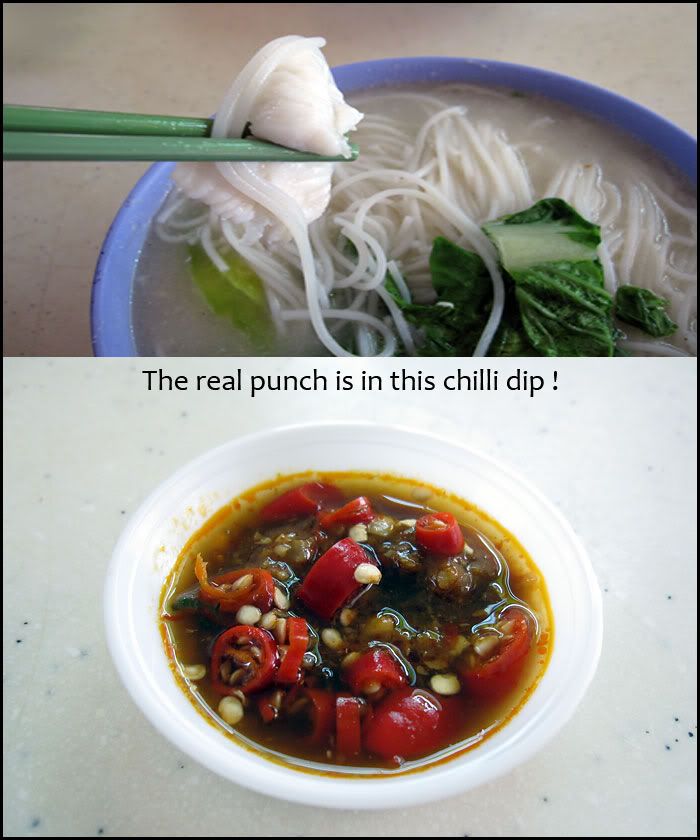 GUANG XING ORIGINAL TASTE FISH HEAD BEE HOO
廣兴原味鱼头米粉
Block 2 #01-16
Changi Village Hawker Centre
Changi Village Road Singapore 500002


Guang Xing Fish Head Bee Hoon ... another crowd puller at Changi Village Food Centre.
You never fails to be greeted with long queue at this stall especially during lunch hours.
Be preared to wait for at least 10-30 mins before you can have your bowl of pipping hot fish slice bee hoon soup
or their signature dish ... Sambal Fish Head with rice.

I did try the Sambal Fish Head some time ago, did not take a pic as I was famish after the long wait ...
Finish up the $10 serving of Sambal Fish Head all by myself !


The fish were fresh and sweet and the sambal was simply heavenly.
eat it during the afternoon ... those sweat drops tricking down your forehead ...Spicy & Shiok !

My favourite is still their bee hoon soup.
A healthier choice and the fish they uses are always fresh.
A generous amount of freshly cut up fish meat, thick and it's so sweet ...
I love it when they add slices of bitter gourd to the soup.
Give the soup a light tinge of cooling feel ... yet it doesn't taste bitter at all.

What makes it even more irresistible is the chiile dip which comes with the noodle soup.
Besides the usual chilli padi and light soy-sauce, it comes with a small amount of their special sambal paste.
Dip the fish slices in it ... yummy is the word !