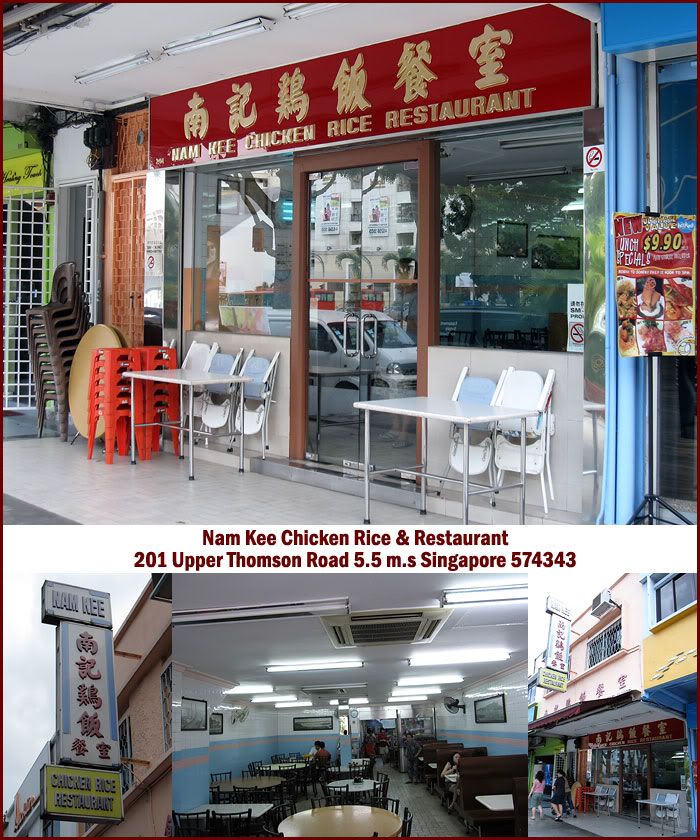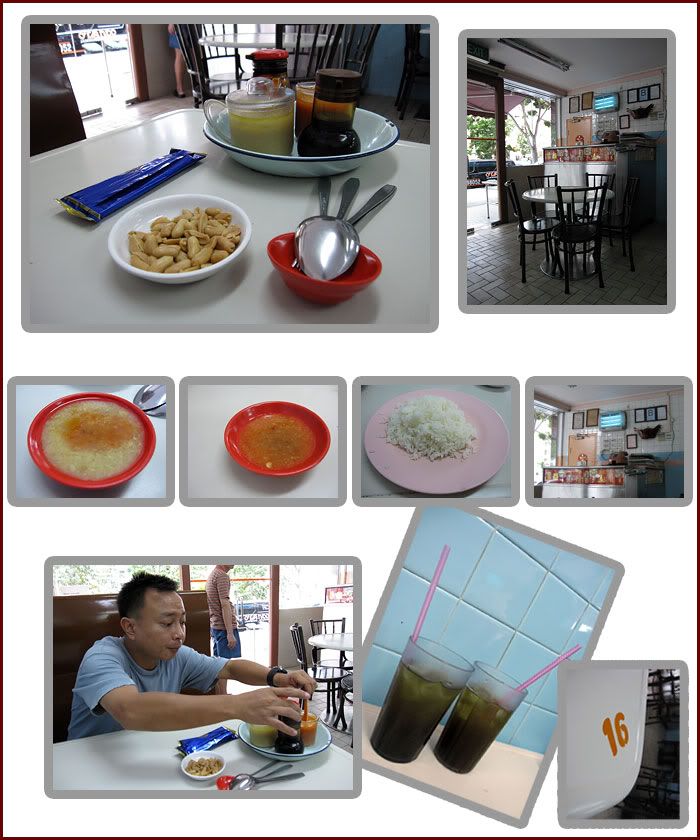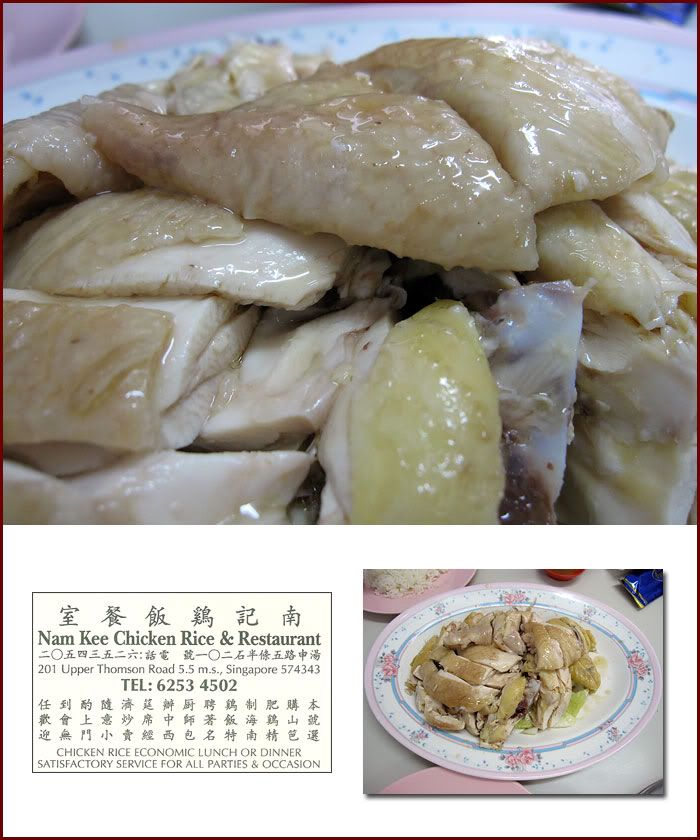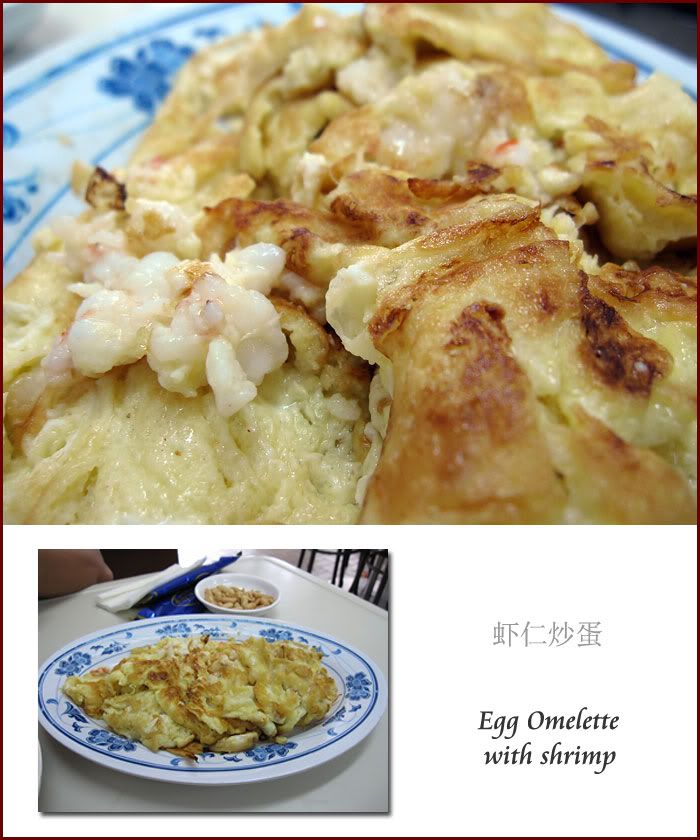 NAM KEE CHICKEN RICE & RESTAURANT
201 Upper Thomson Road 5.5 m.s.
Singapore 574343

Tel : 6253 4502


This restaurant was introduced to me by a family friend.

Located along Upp Thomson Road, parking in this area has always being a big headaches.
It is difficult to find a nearby parking lots as well.
So ... avoid the peak hours in order to get to eat a nice meal of good chicken rice.

What makes Nam Kee Chicken "rice" stands out from the rest ?
Their chicken "rice" is light.
It has very light chicken fragrant and not oily at all.
The chicken is tender and good.
Gives you a feeling of the old time kampung cooking steam chicken.

The ambience is really family-like, a real good place for families to dine in.
A place you can feel the past times where things are simpler, a meal away from the rush hours of a city restaurant.

Besides the chicken rice, they also serves up very good tze char dishes.
I like their shrimp egg omelette.
The aroma of the shrimp filled the air as you try to take a small portion off the whole omelette.
Their soup is tasty too, not like the usual MSG laden soups !

Food worth the stress of locating a parking lot just to eat here.