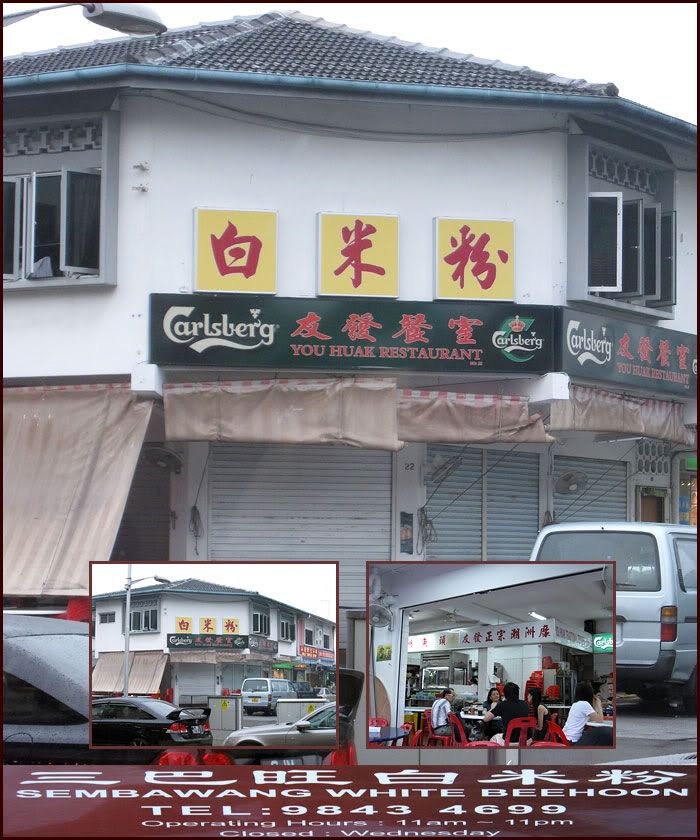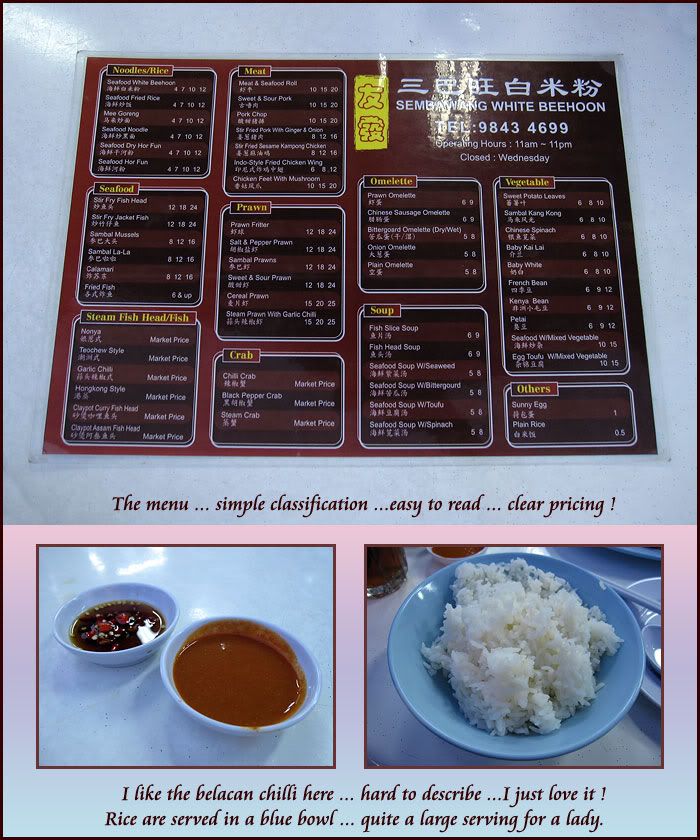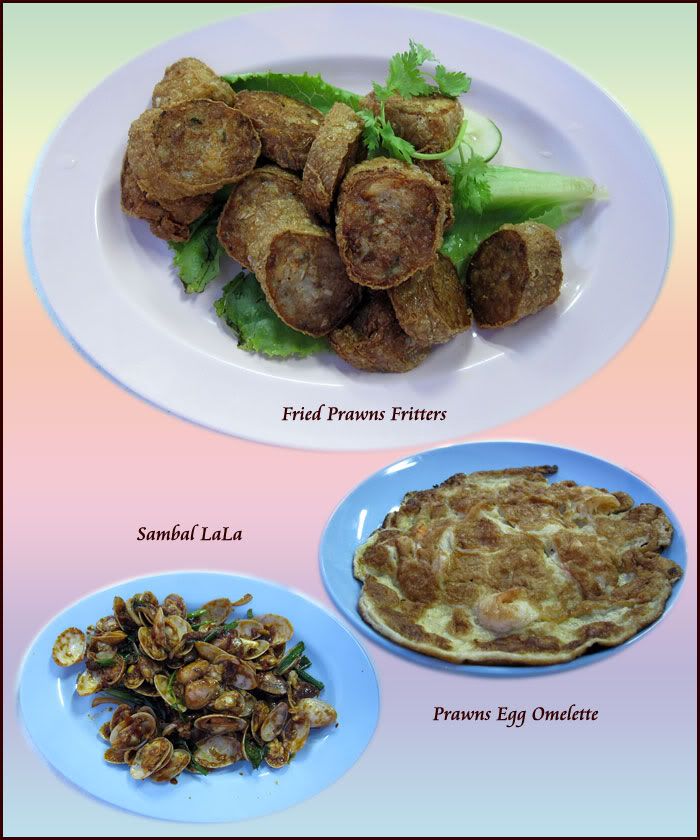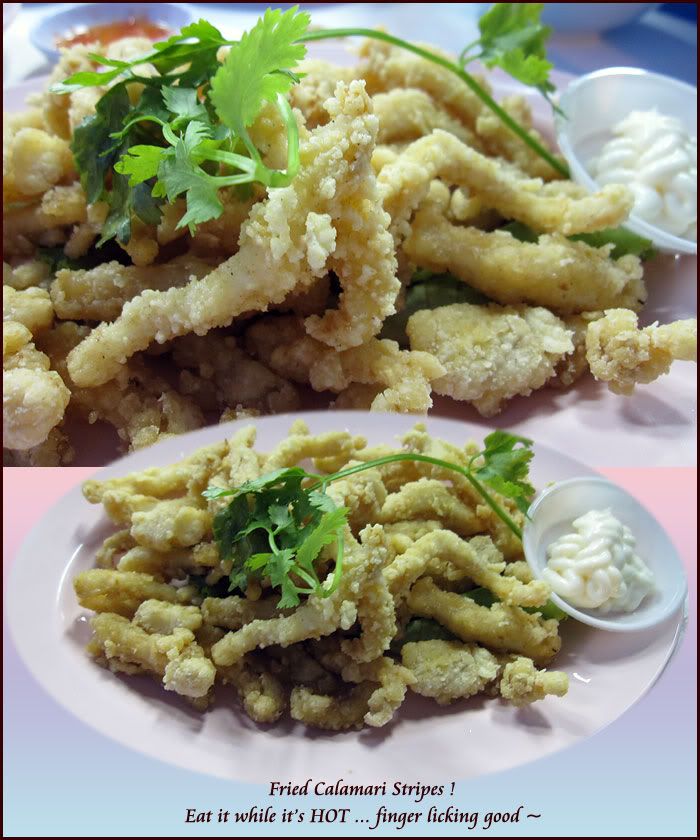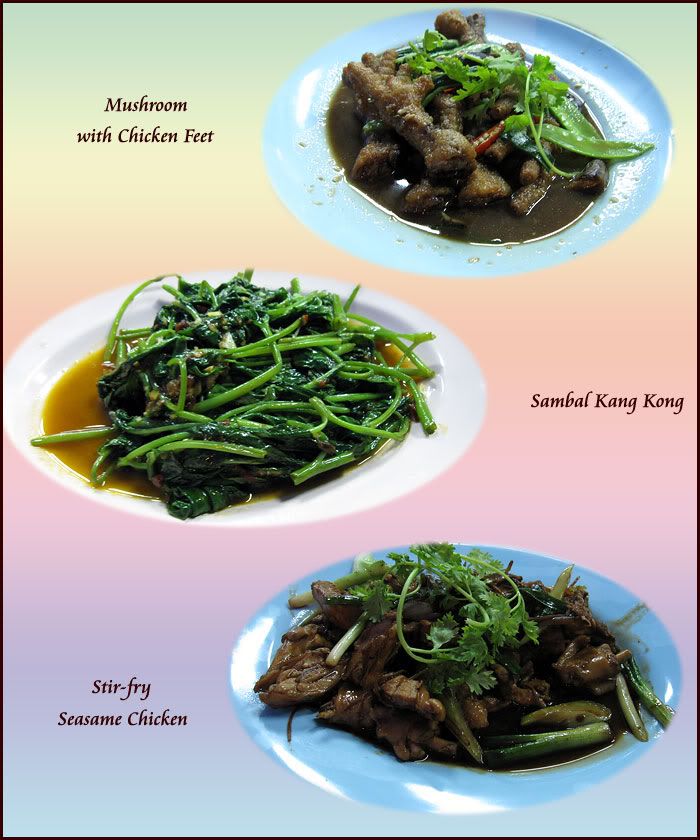 SEMBAWANG WHITE BEEHOON
2 Jalan Tampang
Singapore 758946

Business Hours : 11am - 11pm
Closed on Wednesdays

The big signage with red Chinese character is such an attraction in the area ... the crowds is what makes me all the more curious.
Located opposite Sembawang Shopping Centre, the specialty dish of this tze char stall, as its name suggests, is White BeeHoon !.
Each time I passby this stall ... I see almost everyone who dine in it order a plate of the whitish meehoon.

So nice to eat meh ?
The answer is YES!

I had the joy of finding this nice eating beehoon with my kakis, woofie and eminorchua.
Fried in a similar way as "hor fun", the white beehoon is coated with tasty white gravy topped with fried egg, prawns and sotong.
Ordered a medium serving just to try it out ...
Served pipping hot, rich in wok hei, the bee hoon is coated with thick mouthwatering gravy and served with generous toppings of fried egg.
I especially enjoyed the special sambal chilli sauce that is spicy and sour and complements the fried bee hoon really well.
Forget about the prawns and sotong as the bee hoon is so yummy you can eat it by its own !



This is the best tze char style beehoon I have tasted. BEST in Singapore !


Now that explain why each and everyone will order this dish ... it's so good with a reasonable price.
You have to try it to believe it ... it's that good lor ...



Besides the beehoon ... we had some of their other dishes too.
Thumbs up for the Calamari stripes ... crispy on the outside ... fresh squid stripes on the insides.
You have to eat it while its hot.



The chicken feet with mushroom was good too.
Big fat chicken feet stewed to tender softness, served with mushroom and some greens.
I notice I am eating alot of Chicky feety lately.


Simply cannot resist .... thanks to Simon !
He made me ate the first chicken feet.



The sambal lala was a little too dry which we all agreed.
However, the sambal used save the day.
Chicken stir-fry with sesame oil was so so ... do not order unless you have cravings for the dish.

For 8 yummy dishes ... it cost us $65 for a wonderful dinner.
And the finding of another amazingly delicious White beehoon so near home ...