On the 10th Day of October in the year 2010 ...
A group of 10 anglers set off on SC3188J with uncle Fong ... what awaits us ?
Let's find out ...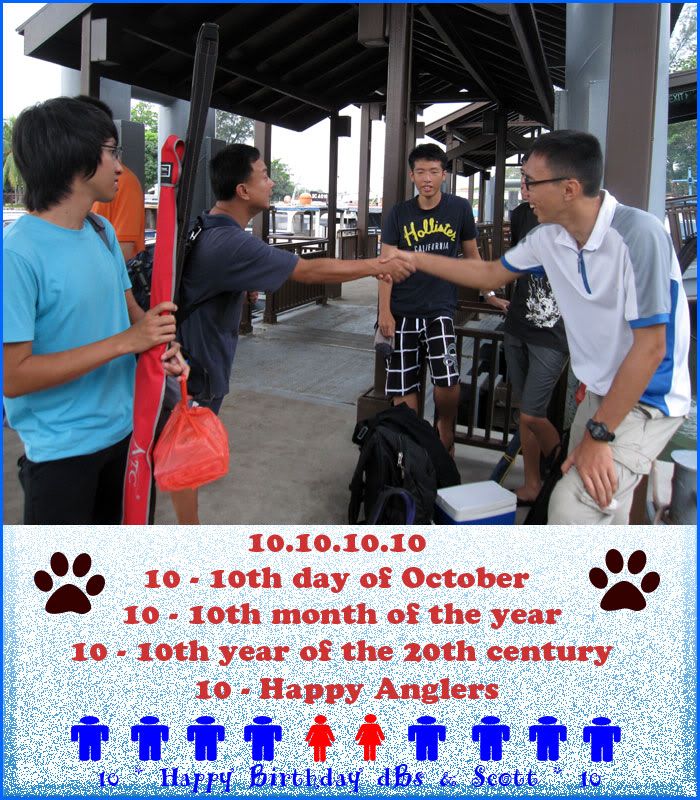 A warm handshake and a big smile, we have found a group of young kakis ~
Full of excitement and awaiting to wet their line to bring up biggies from the enchanted Changi Waters !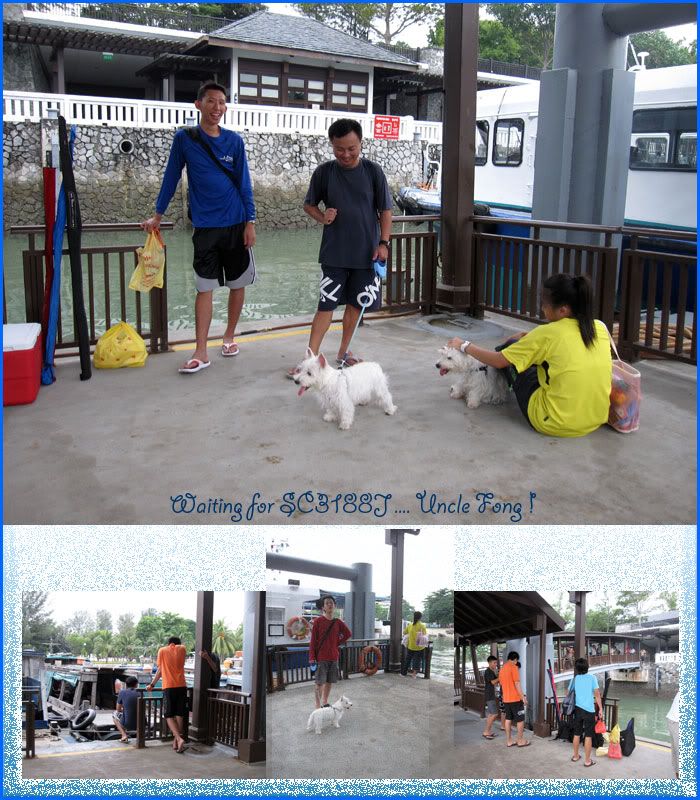 This day is made even more special for me coz it's exactly one year that we have adopted Scott.
I remembered clearly how excited I was awaiting his arrival last October.
How time flies ... a year has passed.
Scott is such a darling to have and he has brought us joy and happiness.

He has accompanied us on several fishing trips by now ...
So how can we not have them with us on this special day ~



Just curious what was on their mind at that moment ... ?
What will I catch ?
We'll find out .... soon !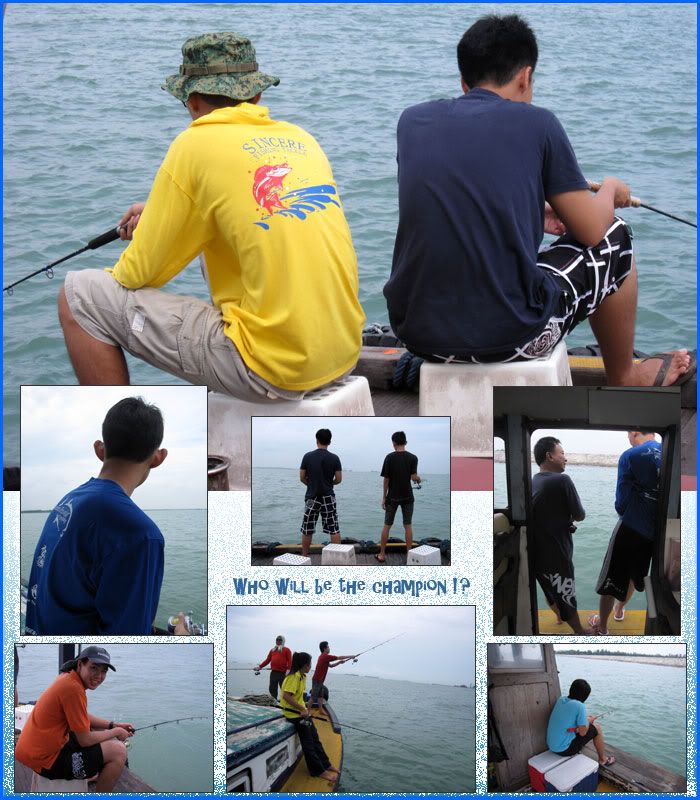 2Kg of live prawns and 10 anglers ... all eager to land the first catch of the day.
Guess who landed the first catch ?




Yes ... it's the xmm ( xiao mei mei )
Her first LONG fish of the day ! LOL !!!


Now I guess she won't like to eat unagi with rice anymore ~ bwhahahaha





Catch was zero all the way from one spot to another ...
Uncle Fong made several spot changes and yet nothing was caught.
Sun was scotching hot ...
I was joking to the boys we will have a 全虾宴!
Steamed prawns, fried prawns, sambal prawns and drunken prawns


It was really to my amazement that at the end of the day, all the prawns were used up.
NO PRAWNS TO EAT lah ....