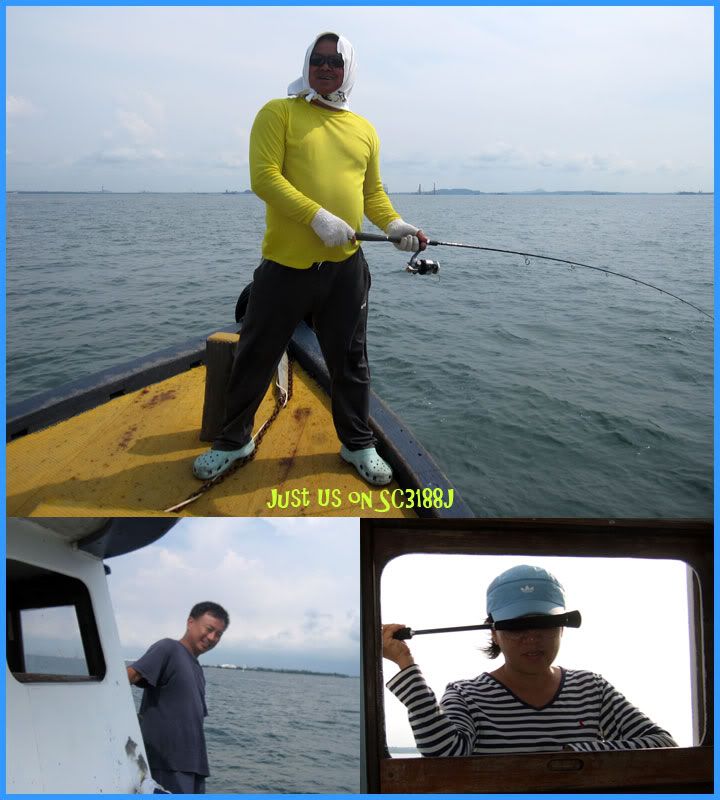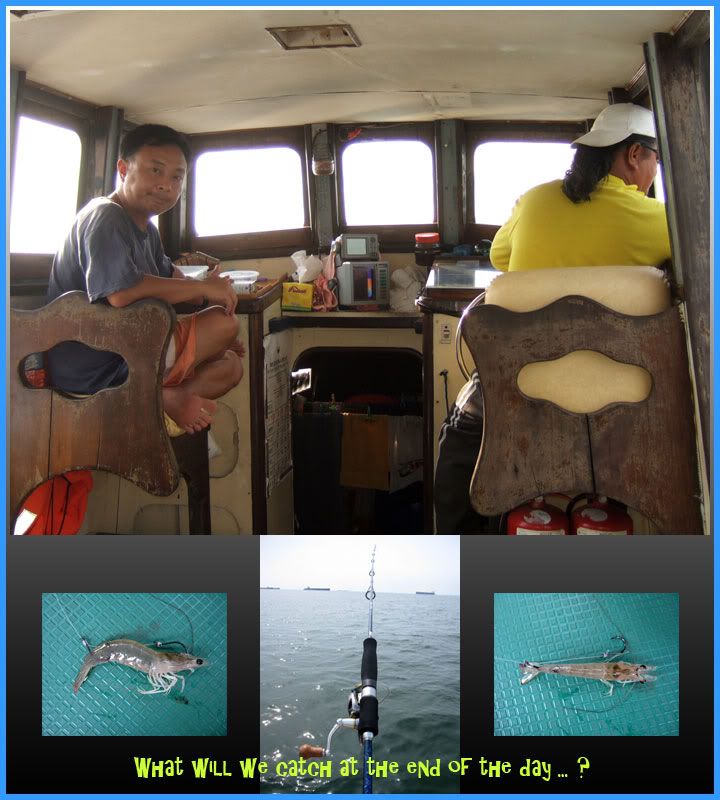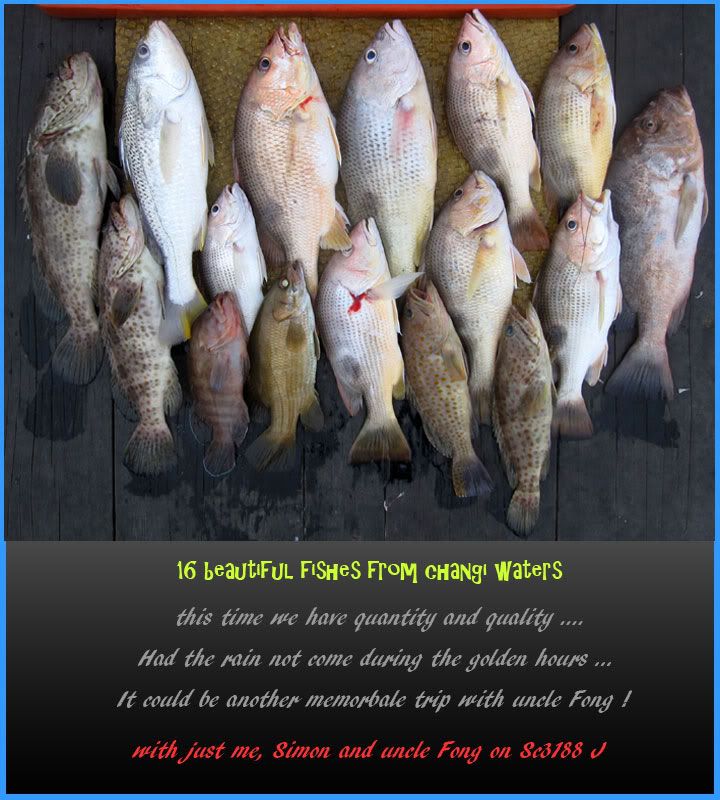 YES ! We did it again !



16 fishes from 3 anglers on board SC3188J.
It's being a long long time since we last fish alone with uncle Fong.
And he never fail to deliver.

The tide was suppose to be "good" but sometimes ... you need the weather to be nice too.
Rush out to spot as the golden hours in the morning ...
Bite rate was pretty low ... uncle Fong went into full swing wasting no time changing from spot to spot
in search of the fishy homey ...

where are you fishy fishy ...



And you know what ... we hit jackpot again !
The snapper's home we found.
It was 1, 2, 3 ... your turn my turn ... yours again !



Well ... you have to try it out with us to understand how fun it can be.



Then came the unexpected rain when we were having fun pulling out snappers one after another.
Mood went from 100% to cooling point !



However, that's not the end of the game.
We spend the "raining time" eating, sleeping and joking ...
time passed really fast and before we knew it ... the rain stopped.

We had another round of fun picking up groupers and guhood before calling it a day.
Did a head count and there were 16 beauties from Changi waters.
Enough fish supply for us, Scott & Junior for a whole week !

Thank you uncle Fong ... you are the BEST !