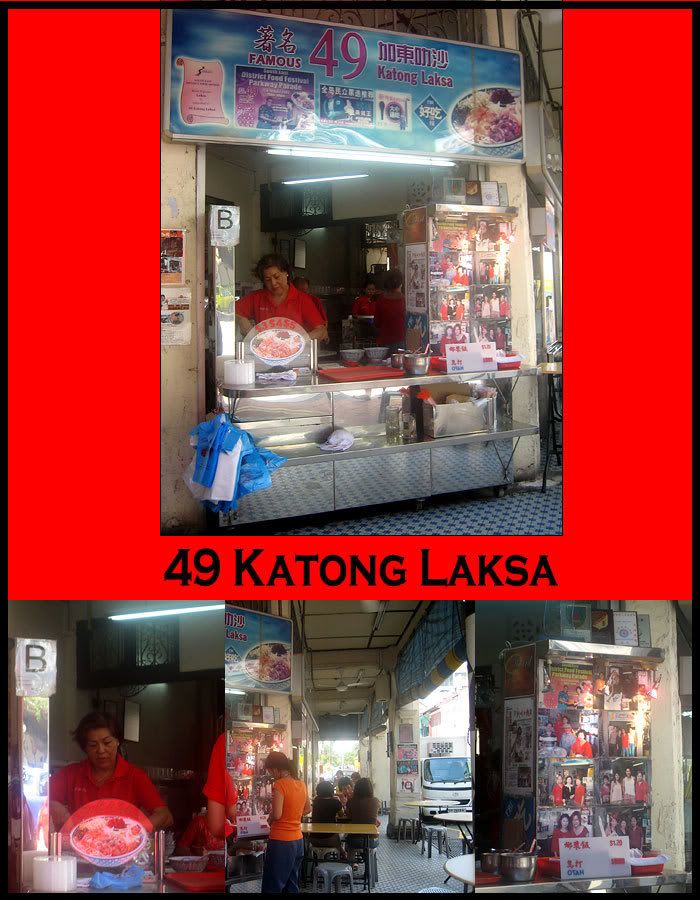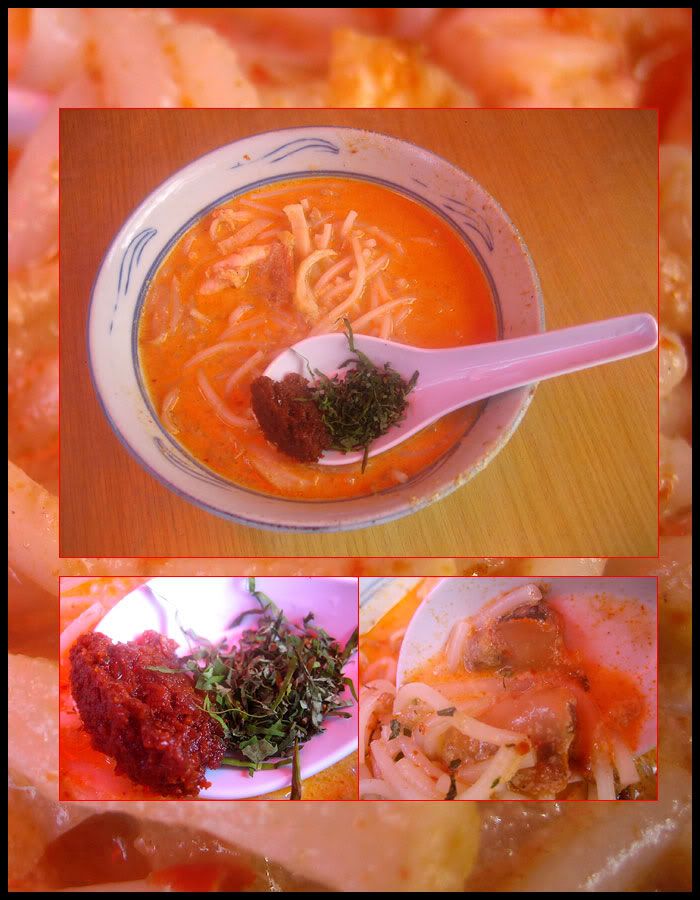 49 Katong Laksa
49 East Coast Road
Hock Tong Hin Eating House
(off Ceylon Road)

Operating Hours : 9am - 9pm


Mentioned Katong and laksa comes into your mind.
There are 3 different laksa stalls along this stretch of Katong road.
The two more famous one are 328 Laksa and 49 Katong Laksa.
Each claimed to be the original Katong laksa.


Seriously I do not know the history of Katong Laksa so best way to find out is to try them both.

Personally I like this 49 Katong Laksa at this old coffee shop at the junction of Ceylon Road.
The laksa gravy is creamier and rich in coconut milk.
Crystal noodles is cut "short" so you can eat it with just a spoon.
You can have it with or without cockles ... I like mine with lotsa hum!



Their nearest competitor is 328 Katong Laksa, located right opposite.
dBilicious Index : 3.9/5